A random drawing of little "Simba" having a conversation with his father, on a beautiful garden in the movie "lion king".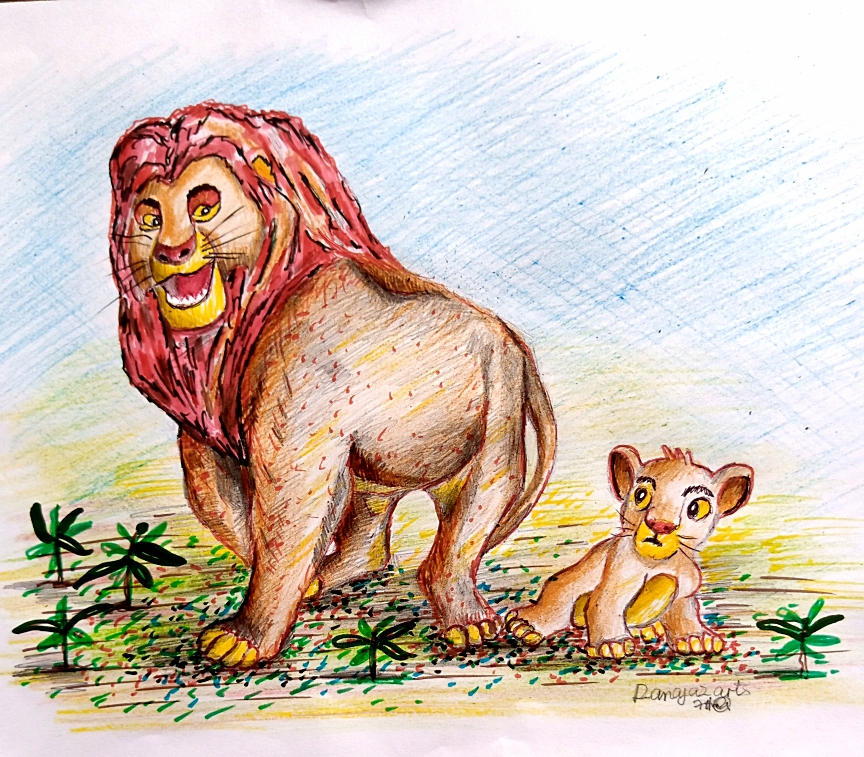 Greetings valued friends!
I reflected back on this movie "the lion king" I watched some few years back, and I was triggered to do a tiny drawing of the moment the little innocent Simba was having a conversation with his father the king, in a beautiful garden. The image was achieved with a black and red ball point pen, a red color marker and different colors of crayon.
....…....I do hope you'd love it 🥰............
DIFFERENT PROCESSES INVOLVED.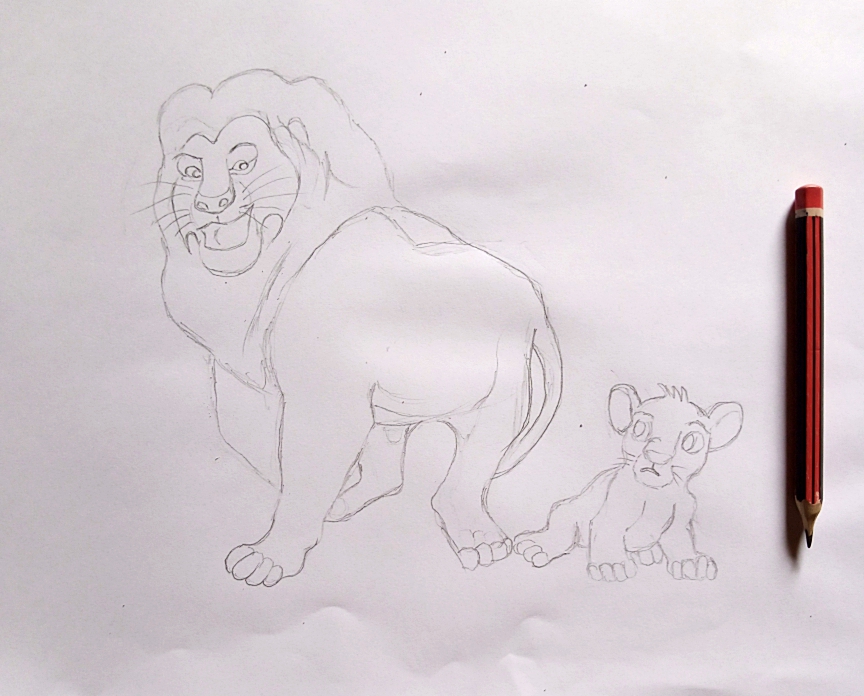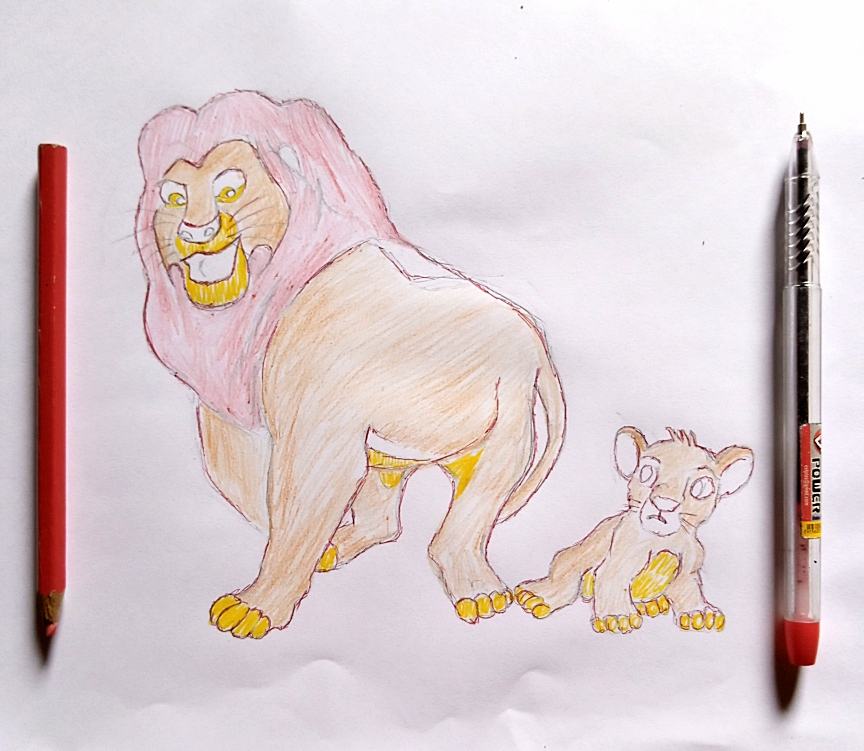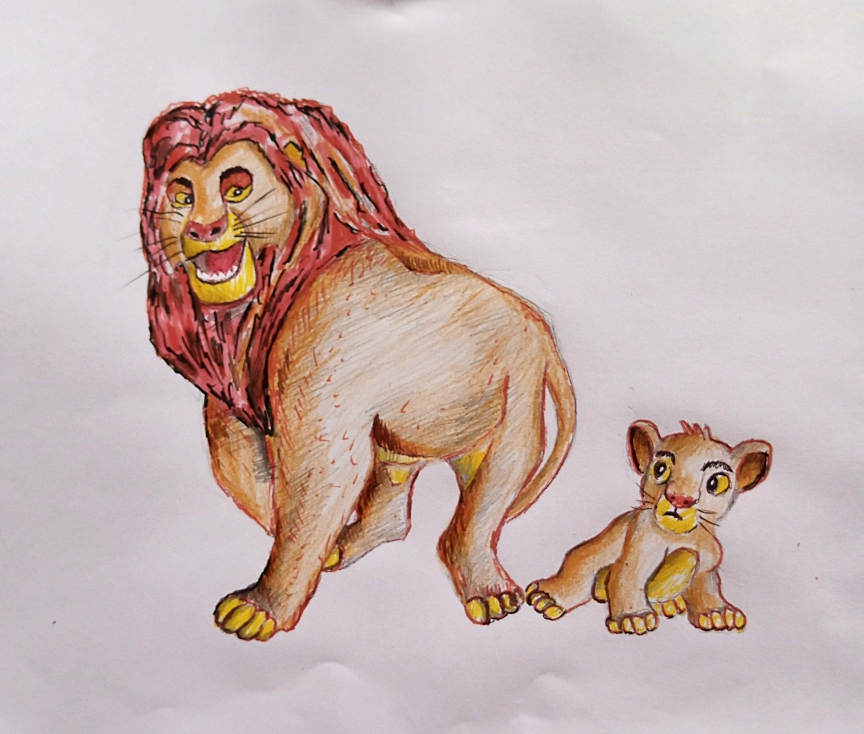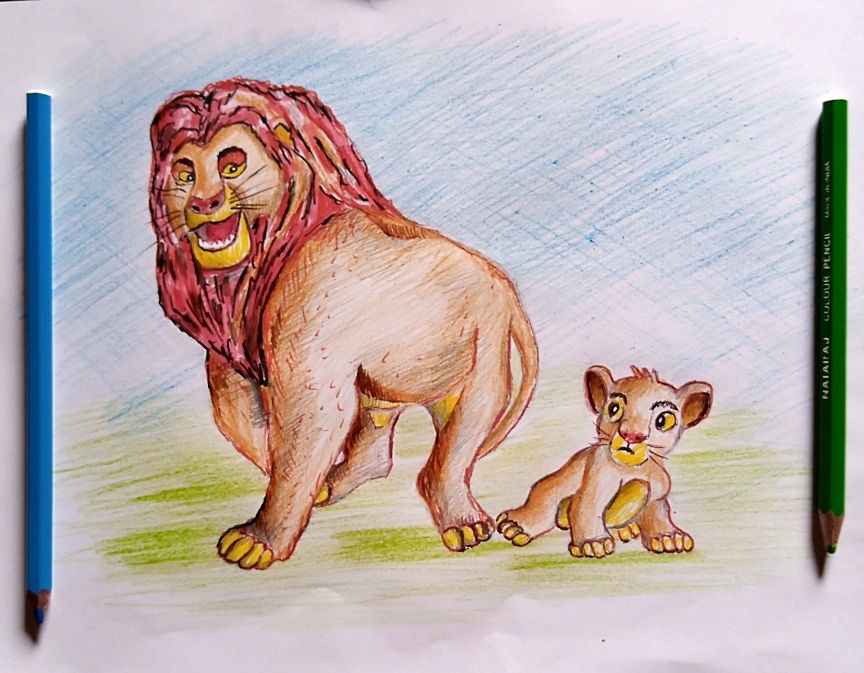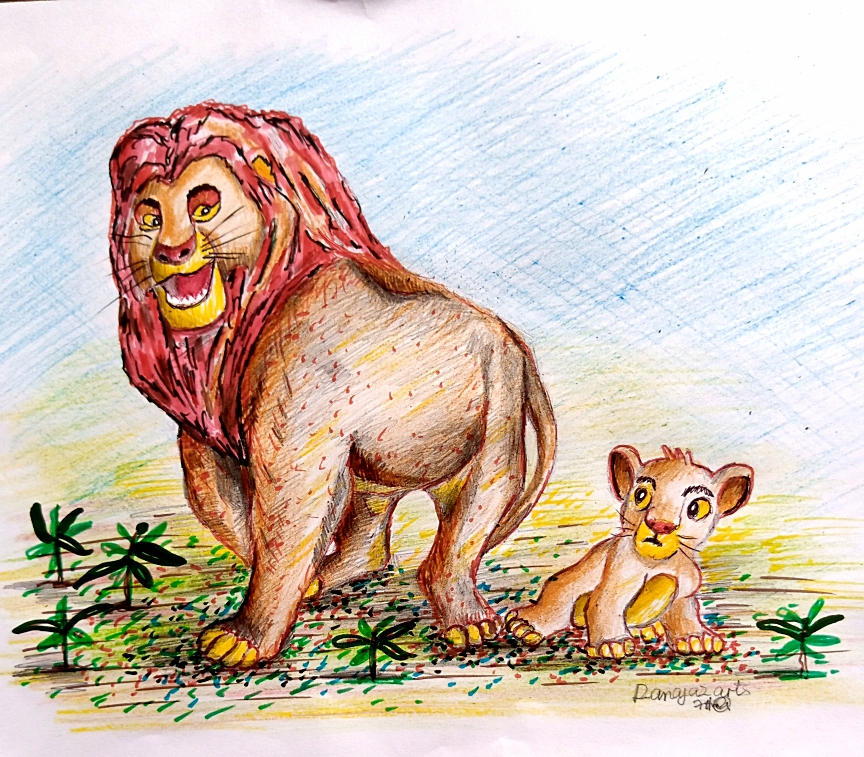 Thanks esteemed friends for the visit!
        Keep booming.
---
---