Relaxing Fire
Hi fellow Hiveians,
We spent some nice time relaxing by a fire recently!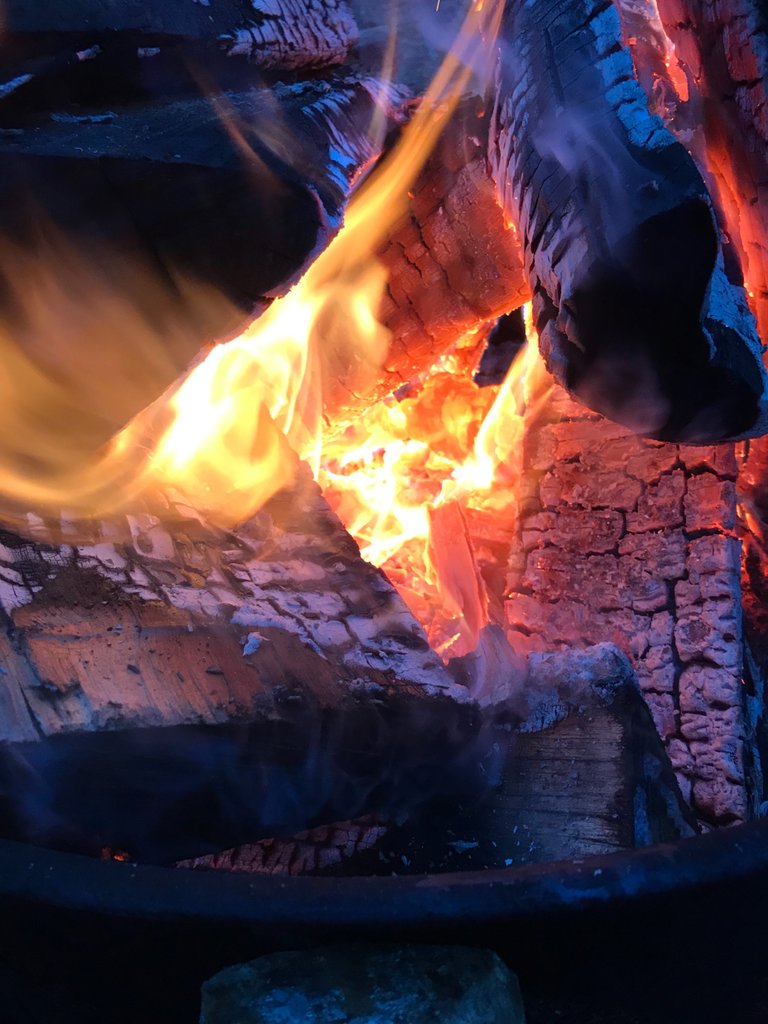 Relaxing Fire
One of the things that I have enjoyed, and our son enjoys quite a bit, is relaxing by a nice fire! We spent some time recently at an event and one of the things we got to do was tend to the fire!
The event was a lot of fun, it was a Christmas event and we were participants but also guests of the event. It was funny because the organizer of the event had paid a young guy to tend to the fires so that people could hang out and enjoy them. It was raining quite a bit during the first parts of the event so the fires were very difficult but that made it fun!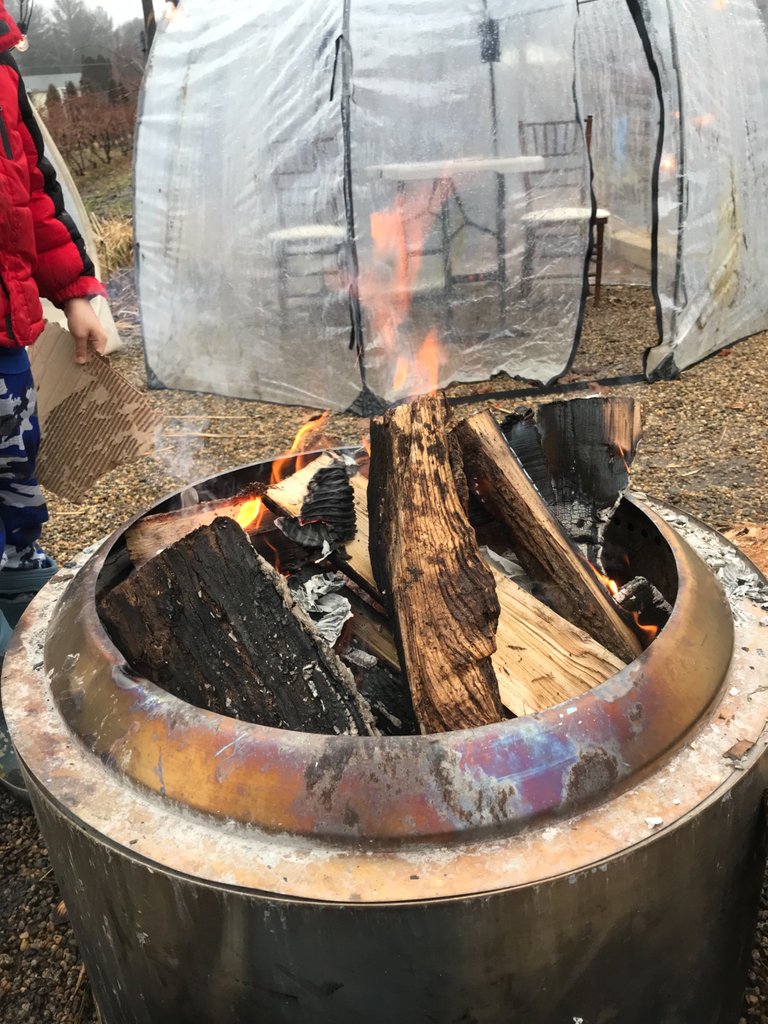 One of the things we did when we got one of the fires going pretty well was to load it up with wood so it was going really well but we also we used the fire to dry out the other logs so that we didn't have to struggle to get the fire going if it would die down. There were 4 fire pits that we were managing and it was a lot of fun for both of us!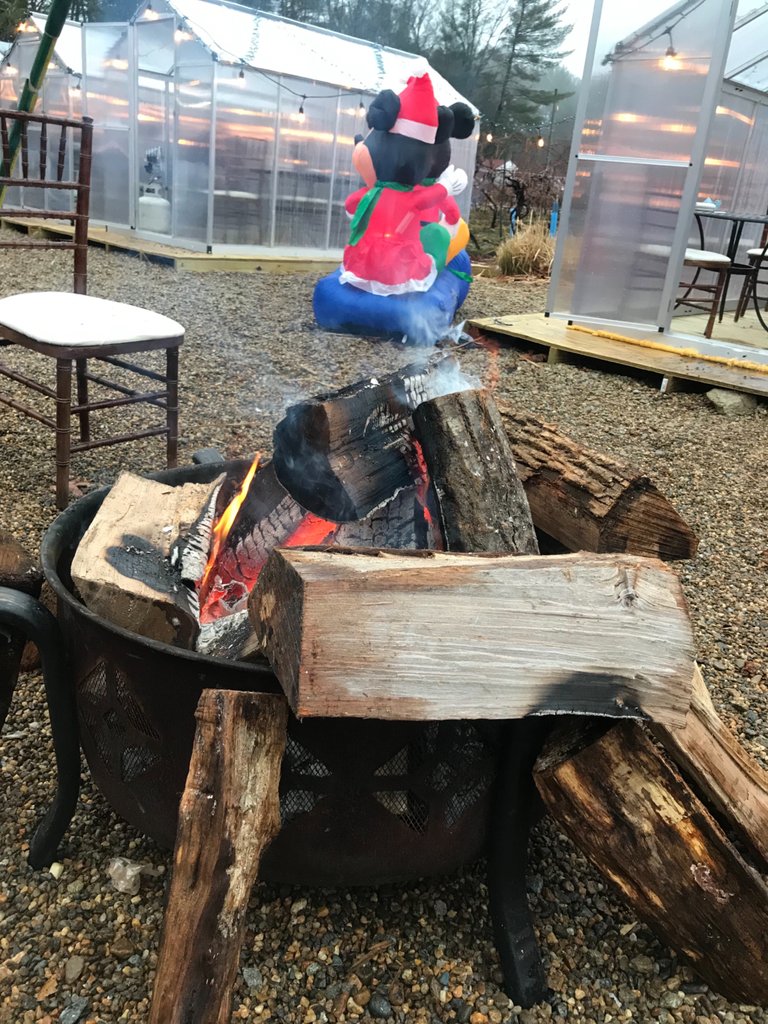 What was cool was the different pits. This one here was smaller than the one above but it was also really good at dispersing heat and getting the logs we laid against the sides pretty dry!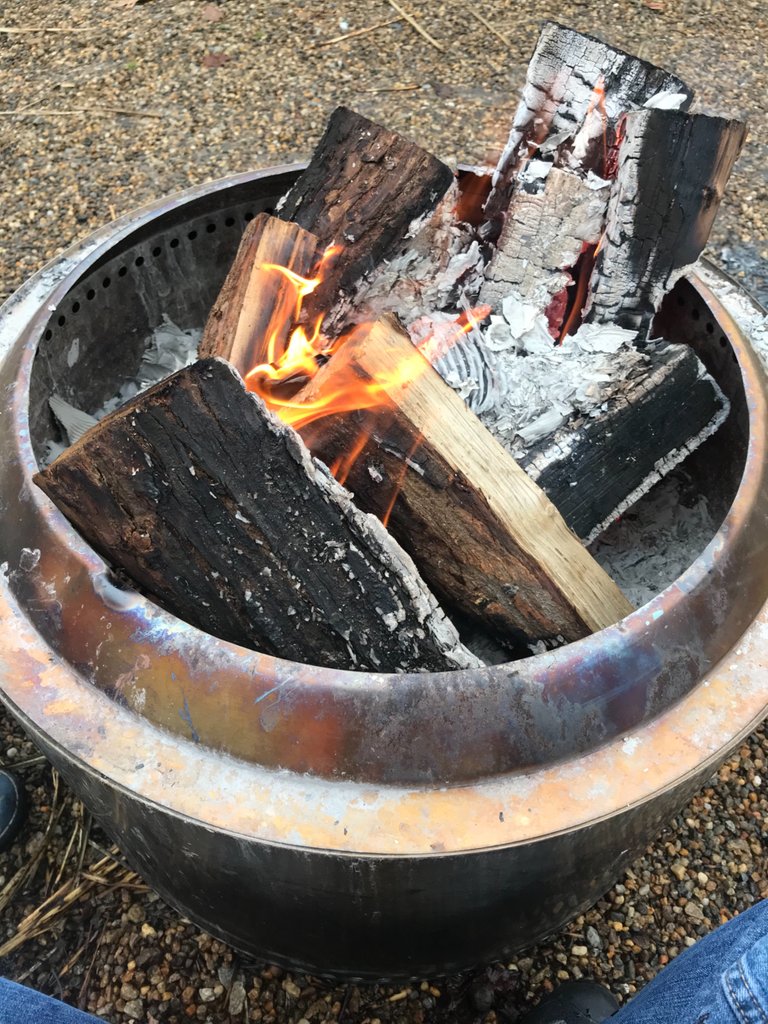 The end of the first day we had the fires going pretty damn well!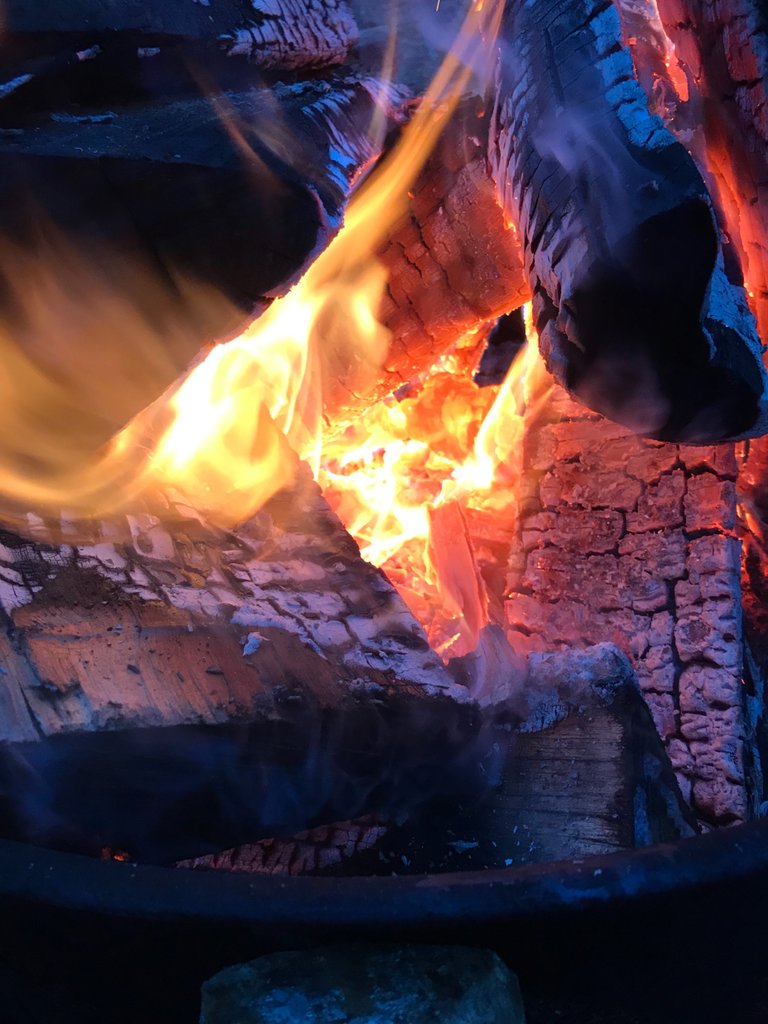 We had the main fire stacked really high with the logs. We kind of hogged the pit but we were moving around so much that we did let a lot of people spend time at the different ones so that was good.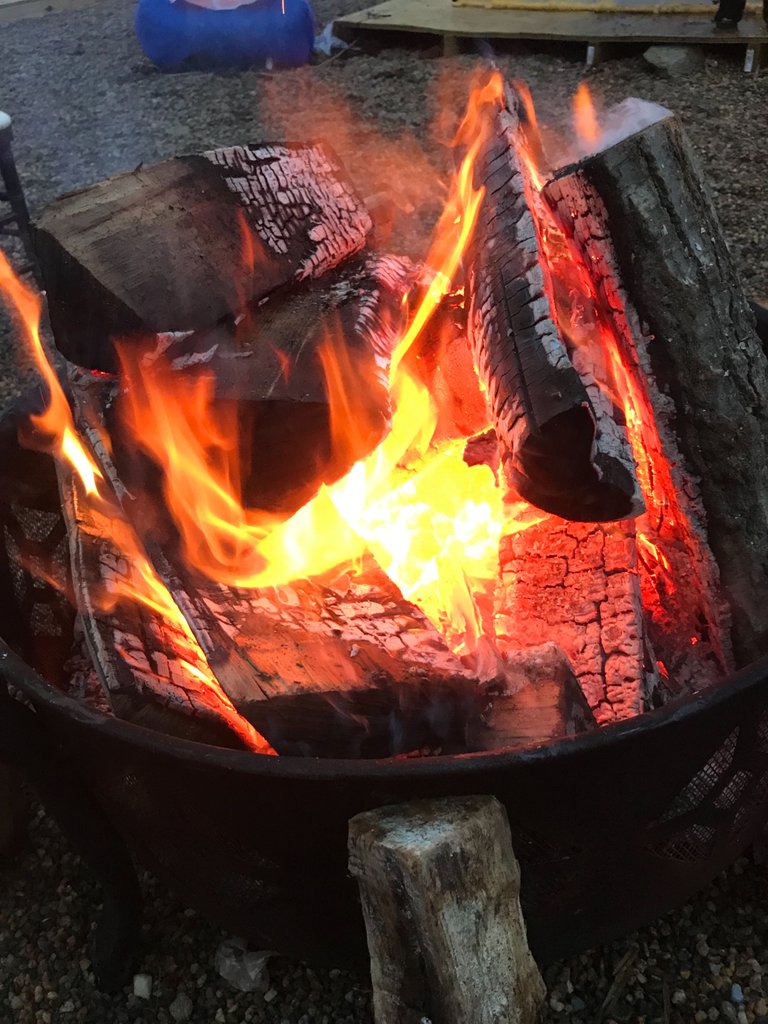 It was an overall really fun day. Our son was the star of the show. We saw and met a significant amount of people and everyone loved him moving around, carrying logs and being a great part of the little fire pit team! It also helped to keep him busy, outside and spending time with me all day instead of sitting inside doing things in the house.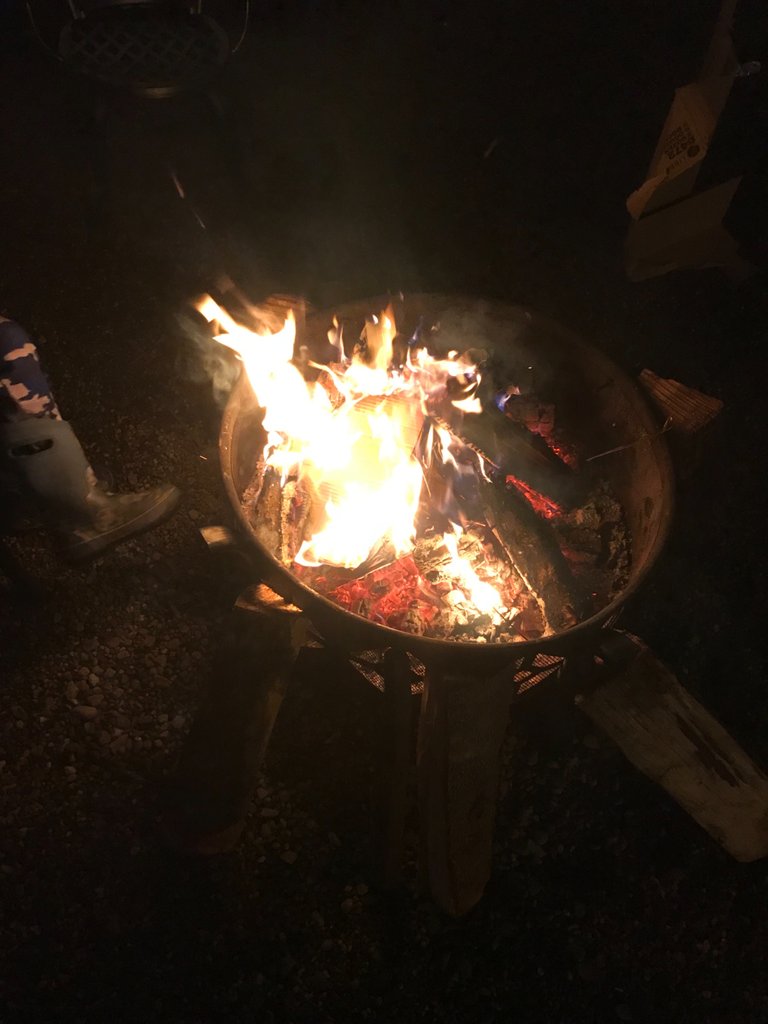 It was great to spend time outside on a dreary weekend. Granted, it was because we had something to do but we were able to spend two full days outside and that was great. The fire fought back the chill of the cold weather well enough that we were never cold unless we walked away from the fire for a long time.

Connect with me!
Do you want to get paid, in crypto, for searching the internet? Try using and signing up for Presearch to earn some great crypto! I've currently got 2,640 PRE tokens, with a market value of $613.28. It doesn't sound like a lot but when you search using sites like Google you get paid $0! Join Presearch to break Google's stranglehold on the internet searches. If you'd like to sign up, use my referral link!
https://www.presearch.org/signup?rid=513043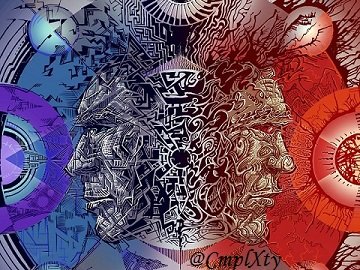 Image source
---
---