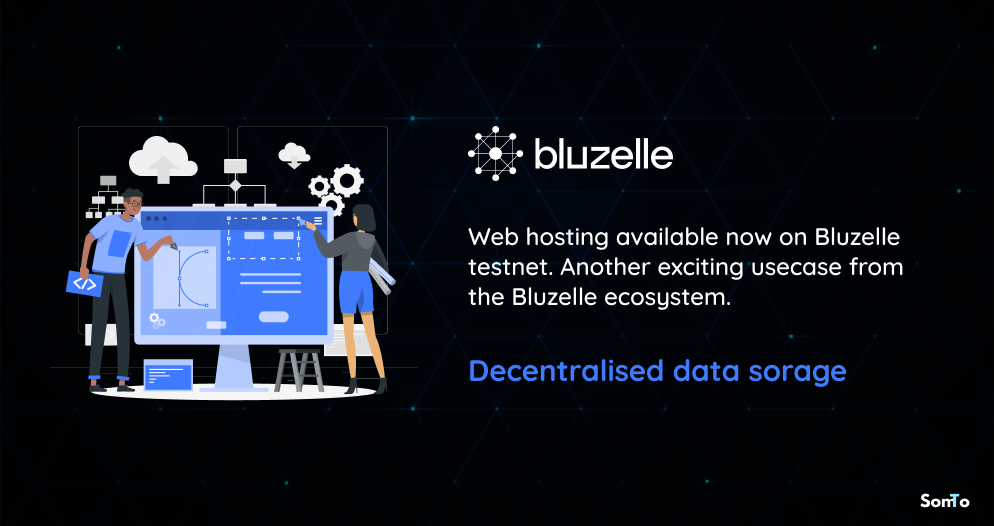 Bluzelle recently held a hackathon by partnering with Gitcoin. During the hackathon, an awesome and new use case was created, which impressed the team behind Bluzelle, and it is the web hosting services. Bluzelle's web hosting services will bring in a different touch to the ecosystem. Usually, when a website is launched, it has to be hosted before it can work. Some people use solutions like GoDaddy.
Though these services may come with some benefits, Bluzelle noticed some issues in them that need to be solved. A great issue noticed in these solutions is centralization.
Centralization comes with issues like a single point of failure, rules created without the input of users, and the risk of getting shut down. It is common for web services of users to be terminated without care by centralized web hosting services. People have been looking for an alternative that takes care of these issues.
With the Bluzelle testnet, developers can have access to web hosting services. They can easily host their websites in a completely decentralized and seamless manner. Developers are given a URL that is available anytime and any day, without the possibility of it being shut down. Apart from the aforementioned, Bluzelle has designed its nodes to act as a web server.
**Doing this offers numerous perks to the ecosystem: **
• There are other things that developers can create on Bluzelle network, meaning that more people will want to use Bluzelle.
• It offers an extra activity to Bluzelle nodes which will go a long way to attract other nodes within the ecosystem. More nodes will see the perks of being a part of the Bluzelle ecosystem.
• It will improve the network fees and the use cases within the ecosystem. Bluzelle is opening itself to more use cases to offer incredible features to community members.
Bluzelle team will offer the following as regards the web hosting services.
• It will launch brand new bounties that will allow users to easily build plugins, thereby making websites to easily be hosted on Bluzelle.
• Bluzelle will place its web hosting services to mainnet after it upgrades to Stargate. Doing this will make the process easier.
What is Bluzelle
Bluzelle is one of the leaders in offering decentralized storage solutions to users. Every feature that Bluzelle offers is highly secured, easy to access, and censorship resistant. Anyone can use the services on Bluzelle, from artists, developers down to scientists. It is dedicated to ensuring that the intellectual properties of creators are protected. Everything stored within the ecosystem can be accessed easily anywhere one may be in the globe and anytime.