Startup Ideas of the week #2 by Gally

Hello everyone! 🙂
I continue with the Cool Startup Ideas column that got me interested this week. 😀
Let me remind you that I am primarily interested in Internet projects or startups related to digital promotion. I also look for ideas that are easy to copy and launch in another market or industry.
I will try not to interrupt this series of posts and make a selection of interesting startups regularly every week. 😎
Previous post
Startup Ideas of the week #1 by Gally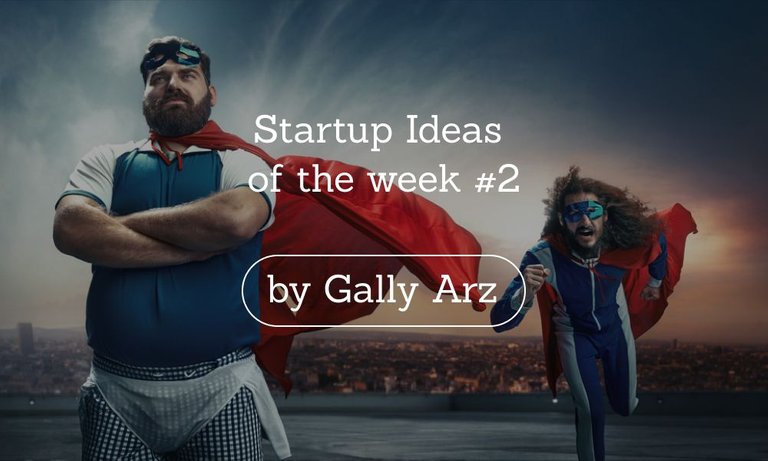 #1 Financial services for renters
Jetty is a platform that offers financial services for renters and their landlords.
The guys raised $ 78 million in investments in 2020.
They have three products:
1 - Jetty Deposit - The security deposit replacement.
Replacing the traditional deposit that landlords take to remove the risks of an unexpected tenant departure without payment.
The future tenant has two options:
pay a small amount at a time (significantly less than a traditional deposit)
pay $ 5 per month.
The landlord, however, receives full coverage from Jetty in the event of an unexpected tenant departure.
2 - Jetty Rent - The flexible rent payment program.
Jetty pays all rent to the landlord on behalf of the tenant on the first day of each month. But the tenant can postpone the payment of this amount to the service until the 24th, and he can also pay this money in installments.
The tenant does not pay interest on deferred payments. Instead, he pays Jetty a monthly subscription fee of $ 15 to $ 25 a month, depending on his credit rating.
3 - Jetty Protect - Modern renters insurance.
Property insurance and liability to the owner of the apartment in case of damage to property.
For a renter, the cost of the service starts at $ 5 per month. The landlord receives the full amount of coverage in the event of an insured event.
The startup even promises asset management companies an additional source of income for offering Jetty services to its future and current tenants.
In fact, Jetty makes money by earning commissions for clients supplied to the insurance company and the bank. Ingenious business model 😍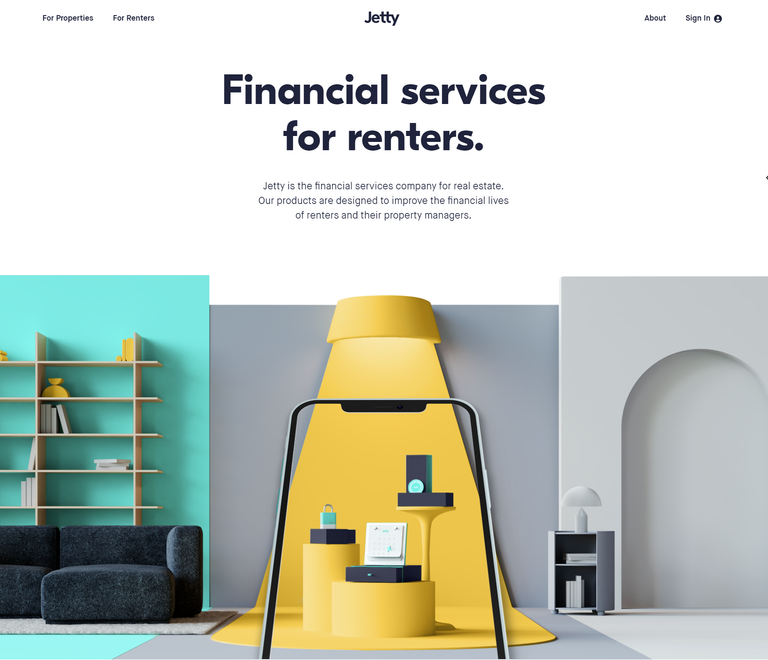 #2 Your home as an investment
Plunk it is a service that keeps track of the ever-changing value of your property.
When we start thinking about our assets, we usually think about stocks, bonds, deposits, etc. But according to statistics, 70% of the value of all assets of most Americans is the value of their homes. And they buy houses, first of all, in order to live in them, without treating them as their most valuable asset.
The guys raised $ 2 million in investments in November 2020.
The service takes into account both external factors (for example, location) and the characteristics of the house itself. In addition, the client receives advice on what can be done to increase the value of the property. Moreover, it gives the ratio of how much this improvement will cost, and how much the value of the house will increase as a result.
To assess the value of a house and recommendations for increasing it, AI is used, which constantly analyzes the parameters and value of real estate in accordance with today's supply and demand.
This cool idea can be developed in different directions. For example, offer to change your house for a more profitable option in terms of investment. A very interesting startup idea.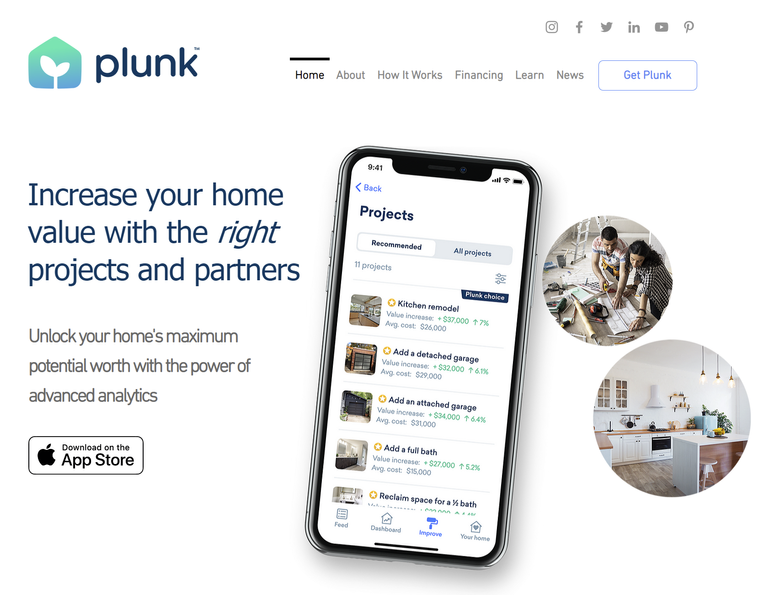 #3 How to teach your grandma to use a smartphone?
Candoo is a service that helps older people deal with modern gadgets. Ше teaches and provides technical support.
The guys raised almost $ 1 million in investments in 2020.
Target audience: seniors who do not have a number of tech-savvy relatives ready to teach them the basics of using modern devices. In addition to direct sales, the service tries to sell its services through children and grandchildren and social workers.
What does the service teach:
be able to solve their problems without calling assistants, but using gadgets and the Internet
don't get hooked by online scammers
stay in touch with family and friends
Would you agree that you would pay a lot so that your grandmother finally learned how to call you on WhatsApp and pay utility bills online? 😉
The services are not so cheap: $ 50 for one online session with training, $ 15 per month for technical support and $ 180 for help in buying and setting up a purchased gadget.
Seniors-oriented products and services are a recent trend that has already begun to emerge, but has not yet reached its heyday. This direction is sometimes also called Silvertech. From the word "silver", hinting at gray hair.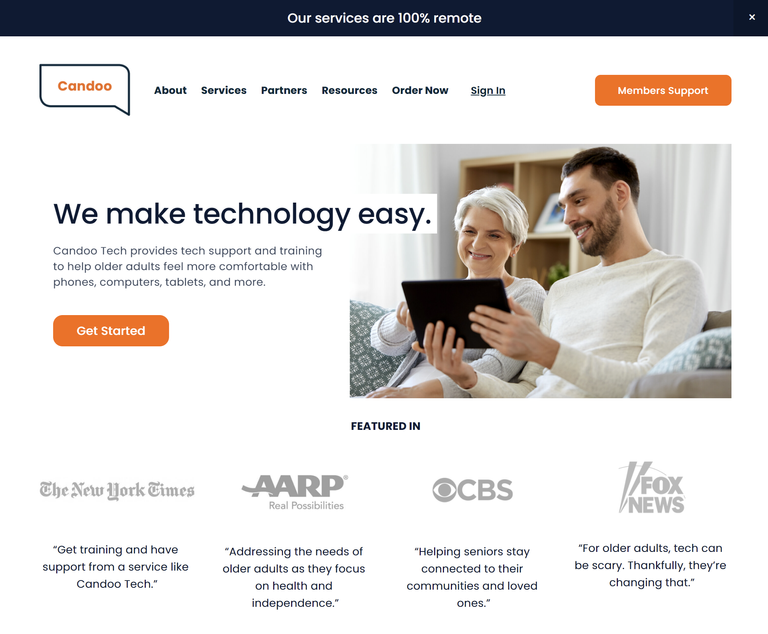 #4 Disposal of unused offline resources
ShearShare is an application that allows stylists to book a place in the beauty salon for a specific day and a specific time.
In the US, on the one hand, there are 1 million licensed stylists and hairdressers. On the other hand, 40% of the space in beauty salons remains unused every day.
The guys raised more than $ 3 million in investments.
Application functionality for users:
List of places where you can book a place, with a choice of location
Calendar for booking
Payment for booking
Chat with the salon administration
ShearShare was founded in 2015, but it raised its first investments in April 2018. And today in their marketplace there are thousands of stores from 626 US cities. Another cool copy idea for other countries and service categories.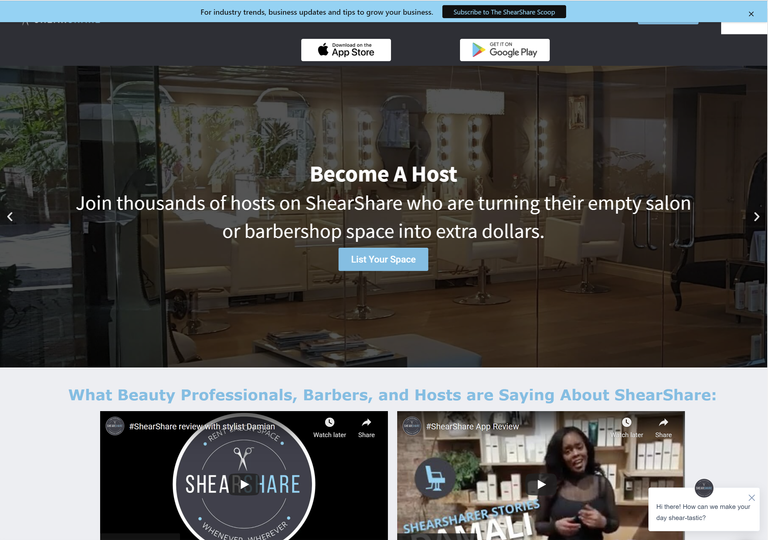 #5 Find a job quickly
JobGet is an application with which you can find a job (in restaurants and retail) in 24 hours.
The founder of the project, Tony Liu, helped his mother in 2017 to find a new job as a chef in a restaurant. Then he was surprised at how complicated and long it took. For each vacancy, they had to fill out questionnaires and multi-page forms. And with all this, employers contacted only a week or even more after sending all these documents.
The job search process is simple:
Fill out your profile.
You select the desired jobs nearby (using the map) and send applications in one click.
The employer opens a chat dialogue in which you communicate further.
The service earns on the placement of vacancies. Small businesses pay about $ 100 to post one job. Special conditions are provided for large companies.
Modern job search sites are trying to be everything to everyone. Here are programmers, designers, builders and waiters. The result is something in between that no longer satisfies everyone. And JobGet has a very clear message.
A very interesting startup that shows that you can use narrow niches, focusing on specific specialties for which their criteria are most important.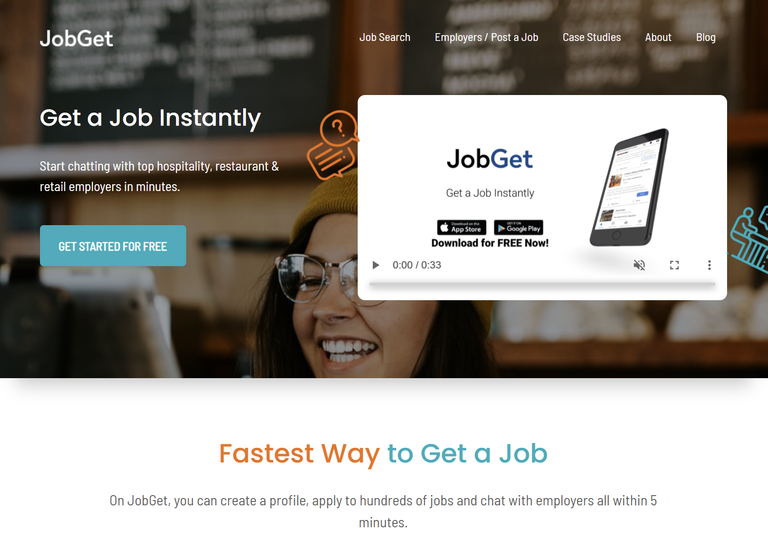 See you next week ❤️
Cheers Gally
---
---