Uhm, funny story how a certain man was pole dancing from the sky, then gave the Satan a lap dance before actually killing him. Hehehe, this has been a trend for quite some time now, and I've just been too careful not to speak of it, as though I never wanted to increase its publicity, not for a 'hater' reason but just cause I didn't want to. Well, now the cat's out of the bag, mostly because of the recent article about Nike that actually put a smile on my face.
Nike Inc. filed a trademark infringement suit against MSCHF Product Studio on Monday, hours after the Brooklyn company started selling customized Nike Air Max 97 shoes called "Satan Shoes." The controversial sneakers are being promoted in collaboration with rapper and singer Lil Nas X, as a tie-in for the artist's recent music video for the single "Montero (Call Me By Your Name)."
Like the video, the MSCHF shoes incorporate Satanic imagery. The sneakers feature a bronze pentagram and an inverted cross containing a drop of actual human blood. MSCHF's design came in a limited edition run of 666 pairs with a $1,018 price tag—a reference to the Bible verse Luke 10:18 which states "I watched Satan fall from heaven like lightning"—and sold out in under a minute after going on sale at 11:00 a.m. EST Monday, one of MSCHF's founders, Daniel Greenberg, confirmed to Newsweek resources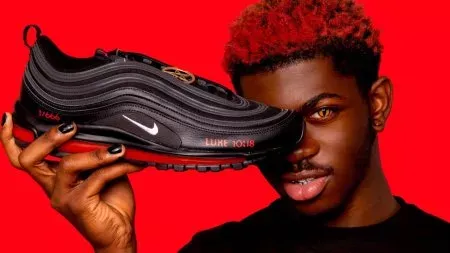 I don't care, but a lot of people kinda loved the whole concept of the music video, I mean it was kinda like a motivation to everyone to live their life as it pleases them, but so many were caught up hating the niqqa just for his gay stands, but nevertheless, we can't also ignore the fact that it was just one demonic Playlist.
But then, to the shoe aspect, where you could clearly see the "Nike" trademark on the shoe. This has been the whole point of argument, whereas people believe it was just a way of earning themselves publicity and money, as though people would want to buy into whatever it is Nike brand produces.
But to be honest, the "Satan Shoes" definitely caught all its attention from the music concept, the production limit of 666, quite a number right? And then the price tag was just a killer, making the whole back story of the MSCHF production unique, and so people who felt they wanted to own a demonic shit with actual human blood, just for the hell of it, bought it all up.
However, Nike was not buying that shit, so a lawsuit was filed of which was won. The Company believes that MSCHF, which sounds like mischief - prolly is what it means... Was just controversial about the whole thing, but sometimes when you wanna lay accusations, you gotta be sure you ain't guilty of the allegations yourself.
After Nike may have won the lawsuit against MSCHF, they now have a problem of their own, to defend themselves against nearly identical allegations from another antagonist.
In an ironic twist, the sneaker giant is being taken to task by the United States Postal Service over an upcoming postal service-inspired sneaker reportedly being planned by Nike. The USPS's challenge, the latest in a string of public relations headaches for the top athletic brand, all but guarantees the company will end up in court once again — but with the shoe on the other foot.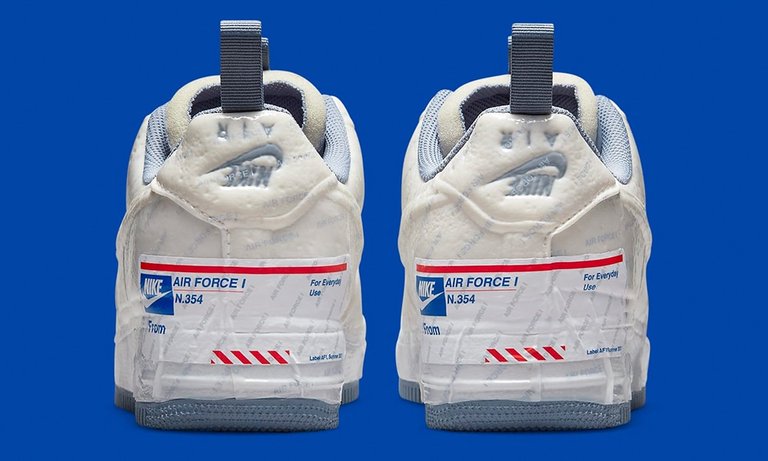 source
Nike supposedly filed a lawsuit against MSCHF for trademark infringement while they've been caught up doing the same thing.
"The Postal Service, which receives no tax dollars for operating expenses and relies on the sale of postage, products and services to fund its operations, protects its intellectual property. Officially licensed products sold in the marketplace expand the affinity for the Postal Service brand and provide incremental revenue through royalties that directly support it. Sales of unauthorized and unlicensed products deny support to the hardworking women and men of the Postal Service.
This is an unfortunate situation where a large brand such as Nike, which aggressively protects its own intellectual property, has chosen to leverage another brand for its own gain. The Postal Service is disappointed in Nike's lack of response to repeated attempts to come to a solution. The Postal Service will take whatever actions it deems necessary to protect its valuable IP rights."
This something that has literally become normal in every finance sector. A lot of project copying already existing ones and most times are caught up trash talking others while already guilty of the sass they be throwing around. Nike still seem to be silent to the USPS statement most journalists and financial speakers believe Nike has grown stronger, the chances of facing any possible chargers is very tin. Yes, I could see a reason why everyone thinks that, Nike is a giant brand, it is only gonna be one of the cookie in a jar incident as previously phrased out and placed in a report, Nike is rather in a very low risk zone to pay a dime for this, but on the Other Hand, MSCHF has to. A report states that all Satan Shoes that surprisingly already sold out except one, would have to be bought back, and you could just imagine how much people will demand to sell off a unique shoes as costly as $1,018 with all this controversies pegged to it.
The world is constantly moving and dropping deep into a more crazy zone as the day goes by.
Thanks for reading this far, what are your thoughts on this one? All comments are most welcomed
Posted Using LeoFinance Beta