Chapter 2: Word Vomit on Stage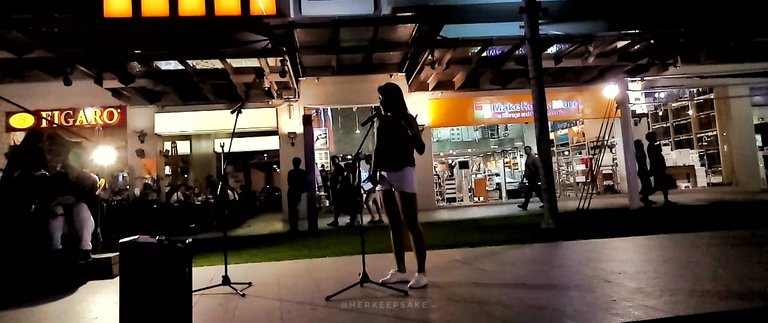 ---
As I mentioned in my self-introduction post, I am in love with words, in any form. One of it is Spoken Word Poetry.
Growing up, I thought that poetry is all about rhyming. But because of my Literature 1 class in College, I gained a broader perspective on poetry. That was when I learned about the different between page poetry and spoken word poetry; and how we can actually write poems that don't necessarily need to rhyme. That was a game-changer for me.
The first spoken word poet I knew was Sarah Kay, my Lit 1 prof's favorite. She shared with us a few of Sarah's pieces, such as If I Should Have a Daughter/Type B and Toothbrush to the Bicycle Tire. I was so amazed by Sarah Kay's pieces. My Lit 1 prof opened my world to the beauty of figures of speech and using it to tell a story effectively. I started writing every single day, both short and long pieces. There was even a time when I heard about a spoken word poetry competition in the campus, and I wrote and practiced a piece for it! Haha. I didn't get to join, though, because I was super hesitant, that I didn't get to register or something. Not quite sure anymore. Hehe
When I had my first job several months later, I met a friend at work who was also into spoken word poetry. She recommended other pieces and poets to me, which I absolutelty loved. Early parts of 2016, we learned that Sarah Kay and Phil Kaye would have a show in Cebu, and we both decided to go! The tickets were quite pricey plus we bought her book and a shirt, but it was all worth it! That was my first time to watch a spoken word poetry show in person, and it felt surreal. And knowing that Sarah and Phil were just a few feet away from me, it felt like a dream!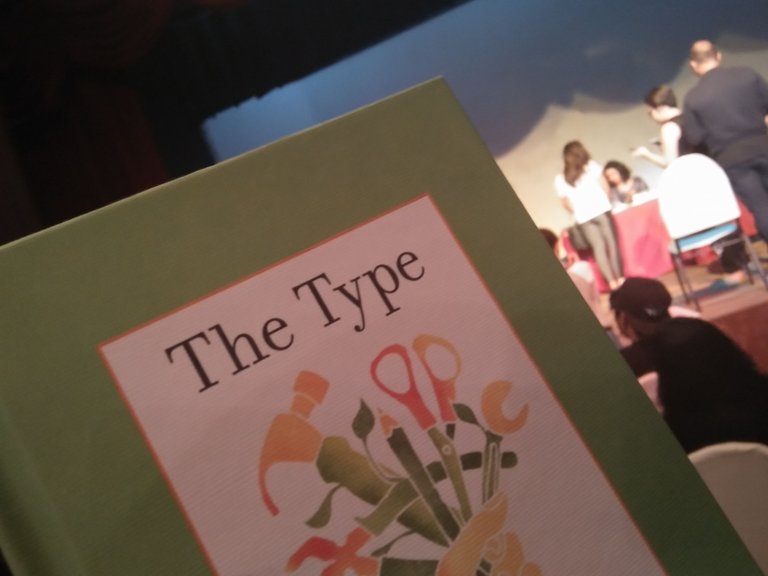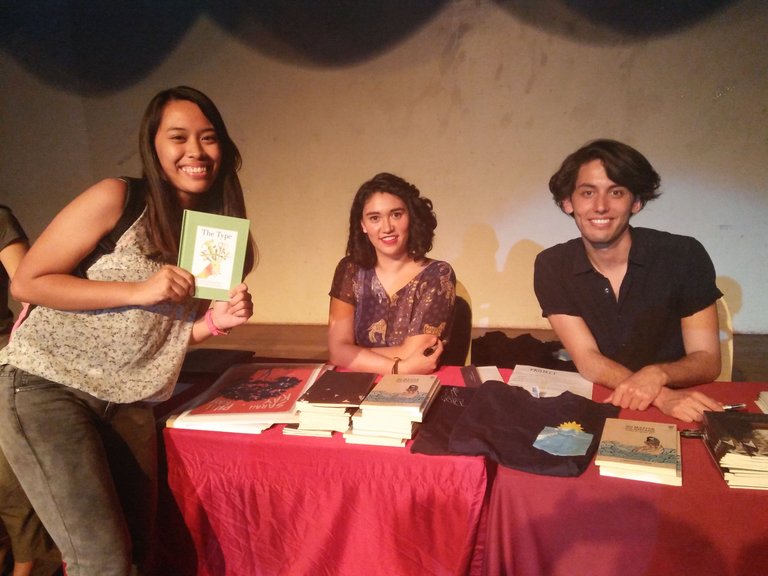 ---
I can no longer how it started, but I soon learned about Cebu Literary Festival in Cebu. There was a time when they held Open Mics a lot, and I would attend every single one I can. I would even drag my friend with me, and we would stay at the venue until it ended, which was usually past midnight. I would listen to the performers and be in awe about all the emotions they got to squeeze in a more or less 5-minute piece. I continued being active in the events by Cebu Lit Fest, that one time, I got to join their mini spoken word workshop. If I remember it corretly, I think it was for free. It was an intimate group. Some of the spoken word artists of CebuLitFest were there and shared about their techniques in writing. Latter part of the session, we were given time to write and perform a piece.
In my self-intro post, I mentioned that I first performed a piece when I went to an event at The Fort, BGC, but I realized just now that my first spoken word performance was actually during that intimate workshop! OMG. I just remembered. I even cried while reading my piece that day! HAHAHHA. I am not sure if I still have a copy of that piece, but I guess it made me super emotional. One of the organizers then told us that in performing a spoken word piece, we should make the audience feel like crying, instead of being the one who cries. Hahahah. I kid you not, I even had to pause midway because my tears wouldn't stop from falling. Hahaha
Another take away I had from that mini workshop was a line said by one of the organizers. He said that in spoken word poetry, we need to have that one power line, which will stick to the minds of our listeners and would make them remember us.
It was also around this time when I first knew about Juan Miguel Severo through the Filipino telerserye, On the Wings of Love. He performed his spoken word pieces there, and I got all excited when I saw that because spoken word poetry was just starting to boom then. Then one day, news came around that Words Anonymous would have an event in Cebu! Words Anonymous is a group of Filipino spoken word artists, wherein Juan Miguel Severo is part of.
Again, my friend and I bought our tickets to the event! Haha We also bought Words Anonymous' book! The event was held at night, but afternoon that day, I atttended a meet-and-greet with Juan Miguel and other WA poets. I actually don't know how I got a spot. Hahah I looked back to the photos, and there were only around 10 of us who were there. Gosh. My younger self was indeed super enthusiastic! Hahahha So yes, I met Juan Miguel and Louise Meets, another talented WA poet, and got JM to sign my book.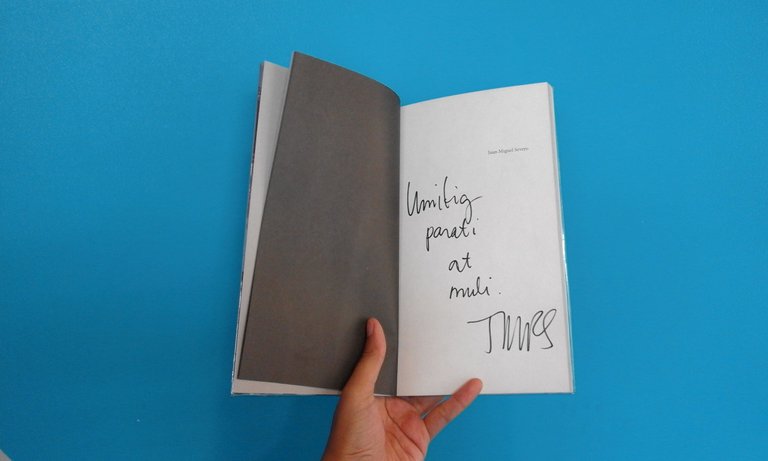 On 2017, I transferred to Metro Manila, but my love towards spoken word poetry remained. If anything, I think it even flourished some more. Like in Cebu, I continued to keep myself updated about open mic and poetry night events around the area. Around Septemeber 2017, I attended an event by The Book Stop at The Fort, BGC, where I first performed in front of the public. Literal na in public because it was held in an open space, where people just pass by. haha
More events came along after, and some of them were by Words Anonymous. Aaaaaah. Fangirling mode. Hahaha. Museo ng Katipunan at San Juan once hosted a series of events, and one of it was a free spoken word poetry workshop!!! I registered and got a slot. It was such a fun day!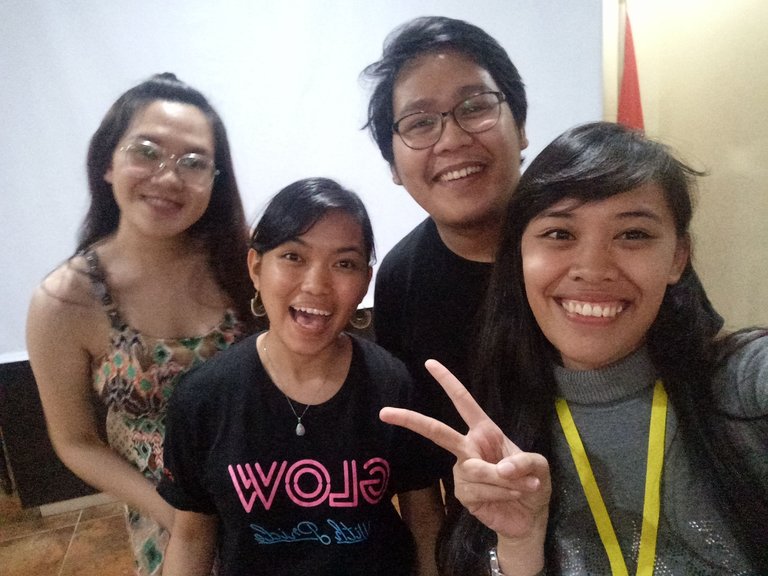 Several members of Words Anonymous were there, and I was so amazed about how ...human they were. You know, when you are used to seeing someone from afar, you unconsciously form an image of them in your head. But when you get to spend time with them, you get a glipse of how normal they also are. I felt that towards the members of WA that day. Since it was a workshop, they shared with us some techniques and personal stories. We also had games where everybody really got to be involved! Hahahah There was this game na para siyang story-making with a bit of an acting. It was really fun! As expected, before the day ended, we all wrote and performed a piece. I was super nervous because a lot of great poets were there!! Plus I was not very confident with how I deliver my piece and everything. Funny pa kasi I was very nervous nga, so my hands were shaking. A few lines into my piece, I couldn't understand my handwriting so I paused. HAHAHAHA I had to start from the top. But I guess that was a blessing in disguise 'cause WA members laughed it off, which made me feel more at ease. hihi
My fangirling over WA didn't stop there because several weeks after, they organized an open mic event!!! I willingly paid for the ticket because I knew it would be worth it. Grabeee. Almost all the members were there! I was super kilig pa because one of the members, Kat Roxas, remembered me from the workshop!!!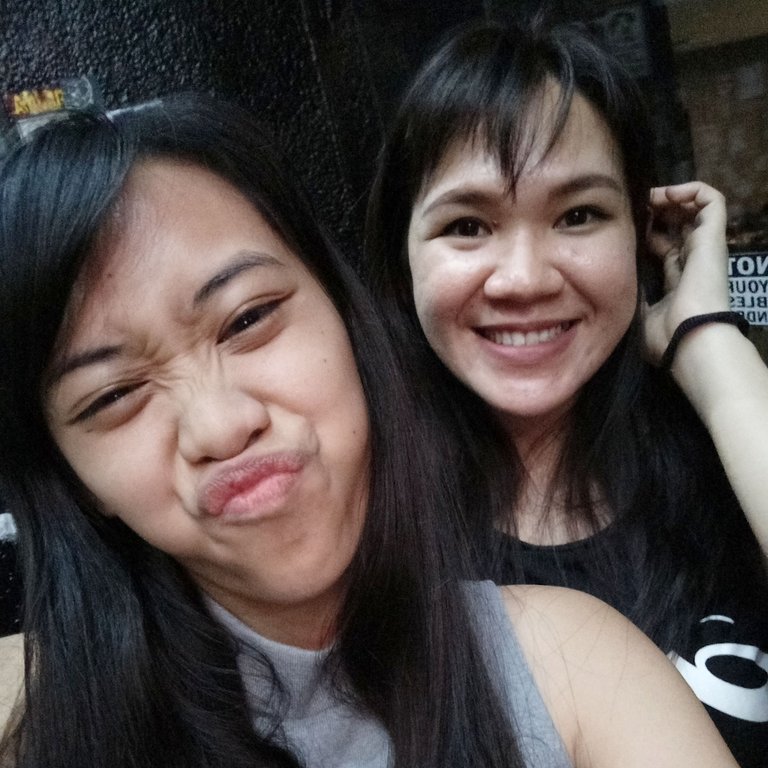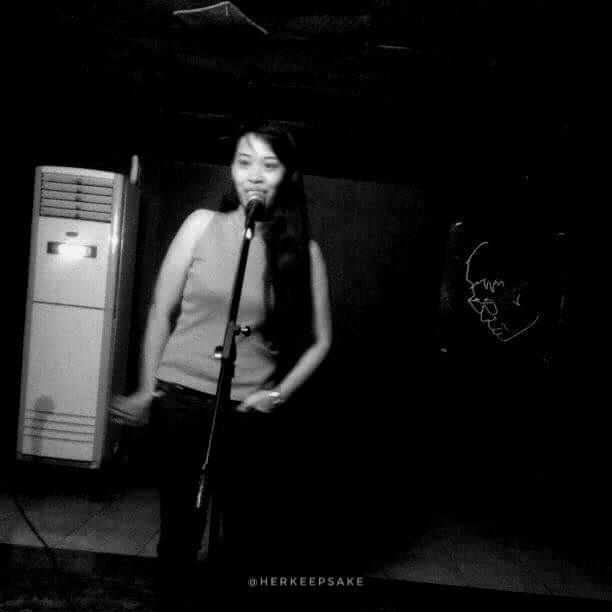 ---
She was even the one who insisted I should perform that night. I initially declined because I was super shy, but she pushed me to it and wrote my name down, which I am super grateful for! We had a break after the first set, and I went out for a bit. I conversed with her, and later on, she asked if I would perform again during the second set. I can't remember how I responded, but I remember her saying na she was sure I had another piece prepared, and once again included me on the list. Hahaha. Buti nalang talaga I memorized two pieces, too! Super sakto. I am really grateful that Kat encouraged me to perform that night because it was by far my favorite performance of mine, ever. Not because it was perfect, but because the atmosphere then waaaaas sooo .... I don't know. It was like a dream. Aaaaaaa ❤️
I soon learned about other spoken word poetry groups within the Metro, such as Laya Manila and Collaboratory PH. I attended some of their events, too! Collaboratory PH had a collab event with Words Anon in Makati around 2019. After a series of hesitation and overthinking, I signed up for the open mic, too. I was so happy pa because after my performace, Leandro Reyes, a member of Collaboratory PH commended my piece. huhu
Wow. This post is getting longer, but I am not finished yet. Haha.
Pre-pandemic, I was an active servant at The Feast, a Catholic community. One of the servants there was also passionate about spoken word poetry. Actually, even more than I am. And because of out oveflowing love for the craft, we kind of mentioned organizing a poetry and music night event. Actually, I initially thought that it was just a passing idea, but January 2020 came, and we actually did it! We paid for the venue ourselves and opened the event to everyone for free. Most of the people who attended were our personal and church friends. Super kilig na naman, especially because it was the first time for most of the performers to be on stage! Haaaay. It felt nice, knowing that we got to provide a safe space for other people, even just for a night.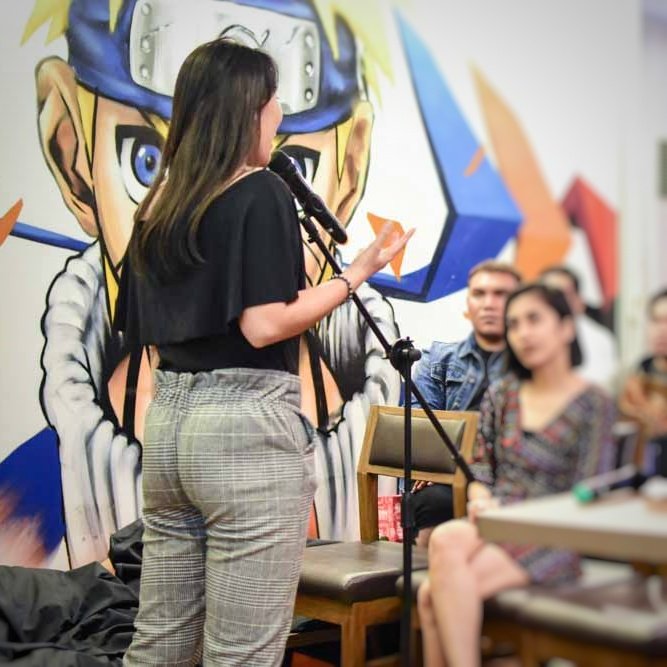 Open mics and live poetry performances are some of the things I miss the most. huhu. Yes, we can always watch videos or join online events, but the feeeels of live events hit different. Hay. I really hope that one day, we could experience that once again.
Anyway, I actually uploaded one of my pieces in the podcast I started with my friend. (I am not active there na, though hehehuhu) It is entitled, To the Man Who is Dating my Friend. If you would like to listen to it, you may find it here.
I also uploaded some on YouTube, but they are super low quality. haha I've been wanting to upload more pieces, actually, but there is always background noise everywhere, even at night. I get annoyed. Hahah Maybe one day. :)
Thank you so much for reading until the end! How about you? Have you been to any poetry events as well?
Stay sane and safe!
Let's spread happiness.
---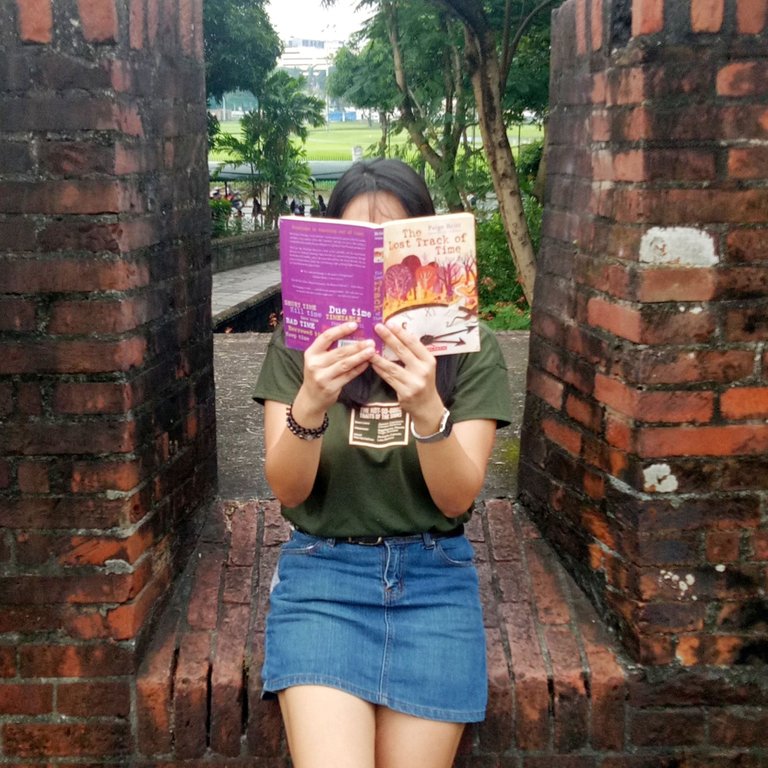 herkeepsake
This is M's online journal. Join her as she reminisce memories, discover new things, or simply vomit words on pages. Sometimes she is an artist; other times she is the art.

❤
---
---
---