Affiliate Marketing can be an alternative stream of income for you. It is a monetization model is that makes you earn by promoting and selling another person's or company's product.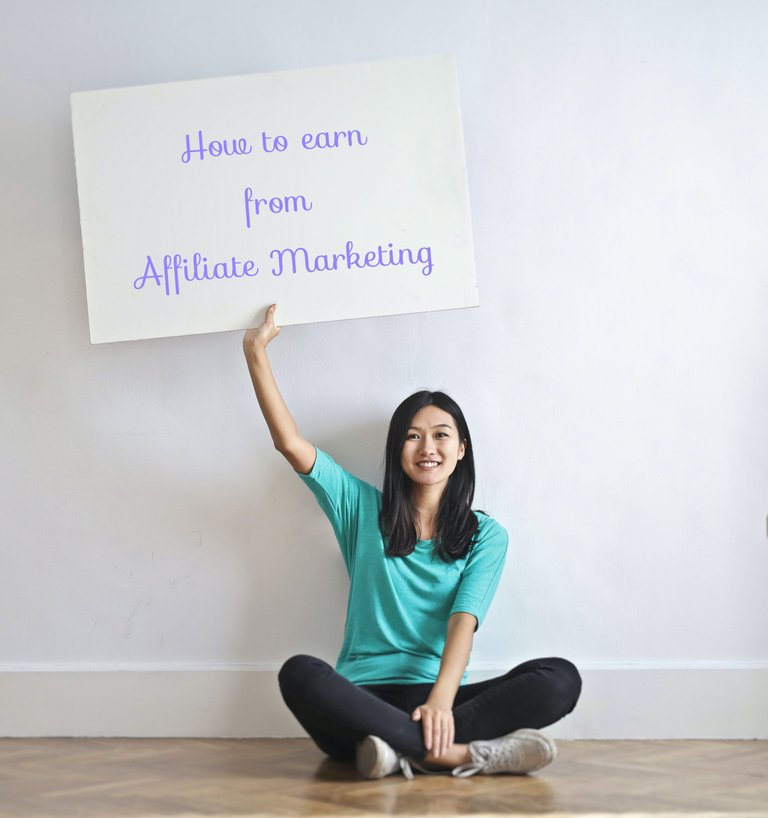 Affiliate Marketing
It is possible to have a profitable business through affiliates. The beauty of venturing into the affiliate marketing space is that it is a low-risk portfolio. It is easy to create, execute, and scale through successfully.
You can refer or recommend specific products and services by sharing them on your blog, social media handle, etc.
You are entitled to a unique link connected to your account. This link earns you a commission once someone makes a purchase.
Different companies have different rates of commissions. It ranges from 5% to 50% commission rates.
For instance, Expertnaire(an affiliate marketplace) gives these commissions for the various products below;
10X Ecommerce Complete Masterclass........ 30%
The Real Estate Monopoly Marketing......45%
Cryptocurrency Wealth Builders......50%
30-Day Affiliate Commissions Challenge......40%
YouTube Profits Blueprint......40%
Turning Skills to Cash......50%
The Foreign Copywriting Initiative......50%
The 7-Figure Export Business Coaching Program.....50%
28-Day Body Transformation Program.....50%
Discipline and dedication are required to run a successful affiliate marketing business. You will need audience and trust to progress as well. Your audience's trust helps you connect with them.
Therefore, creating high-value and quality content on your chosen social media space will engage them, and turn into sales.
it is pertinent that you understand your audience very well. They may be in the category of folks who are fed up with "make things happen online" stories.
They could be people who are looking for access to a step-by-step guide on how to build a successful business. They may have spent a huge amount of money in the past purchasing courses, and getting PDFs delivered to their mails, with no value.
Your prospects deserve the knowledge to progress in any field of their choice. They have been fed with conflicting information, yet, none have helped them in any way.
They desire to see with clear evidence that people have succeeded in those places they want to invest their time, energy, and resources in. They should be fed with "what is possible", and "what is not".
And this is where you come in as an affiliate.
With affiliate marketing you can recommend products you may have used or you watch someone used, and gained success.
You may not have to quit your job, you can have your affiliate marketing program working and running successfully in the background amassing sustainable profits.
At the same time, you need to know that a lot of things change as you progress in your career. The competition becomes fierce, and if you do not evolve, you will get lost in the fray.
Yes, you have seen courses, and books in the past, and they have only breached the gap between blogging, keyword research, picking niches, and not so much about affiliate marketing or selling products.
Most times, what you see is information that you can find on the search engine which includes SEO, setting up domains, and websites, etc.
However, Affiliate Marketing is centered upon trust as earlier mentioned. Earn the trust of your audience first, before you sell to them.
You have to be an authority and appear as one in the niche that you choose to recommend products on. How you look is very important and that also includes what you say, and how you present it.
The basics of affiliating is knowing how to sell yourself. Learn how to capture leads, persuasion techniques, and how to close sales. You will not be progressing in your business if you do not know these three things.
As you move into this system, you will want to make a lot of sales, but you have to understand that in the business space, you will need some skills to be able to unlock those rewards.
You need to build those skills, and it will take time. The most rewarding job in the world is Sales. If you want to make a lot of money, you need to learn to sell.
The affiliate skills you have learned or will learn should be for the long run, and not just the present benefits. You will need persistence, and consistency to pull through
The Internet may not tell you this part, you will be told that making billions of dollars is possible with Affiliate Marketing, and they are not lying. What you will not be told is how much effort you need to put in to succeed
You need to acquire the skill that will push you from your current financial position to the position of your dreams.
To close this, build a list.....this is how sales can be generated. If you do not know how to go about starting your affiliate marketing career, consider learning them from the special training video below;
Affiliate Marketing With Expertnaire - Joe Okoro
Here is what you will learn
What Affiliate is, and how to make a living with it.
An Intro to Expertnaire
Why Expertnaire is currently the best network for digital products
A revelation of the tools and software that you need
Why you shouldn't use link shortened for your affiliate links, and what you should use instead.
How to create a profit-pulling email marketing campaigns
How to create a powerful lead magnet that can pump in 200-500 leads per day
How to create a pixelled Facebook landing pages for tracking purposes
Why you won't succeed promoting your products with a link and the ideal link count to use.
How to ultra target your audience so that only interested people will opt-in
The effect of RC(Relevant Score) on Facebook Ad campaign and how to Score 8-10 every time you set up an ad on Facebook.
Why you should monitor your ads campaign stats every day to watch out for...... maximum engagements, shares, comments, and likes.
Why and how you should respond to comments on your fan page
And more.....
Capital on your affiliate marketing skills today, and your future self will be proud of you.
---
Posted via proofofbrain.io