Extending ATM Card - Complicated In Lockdown Time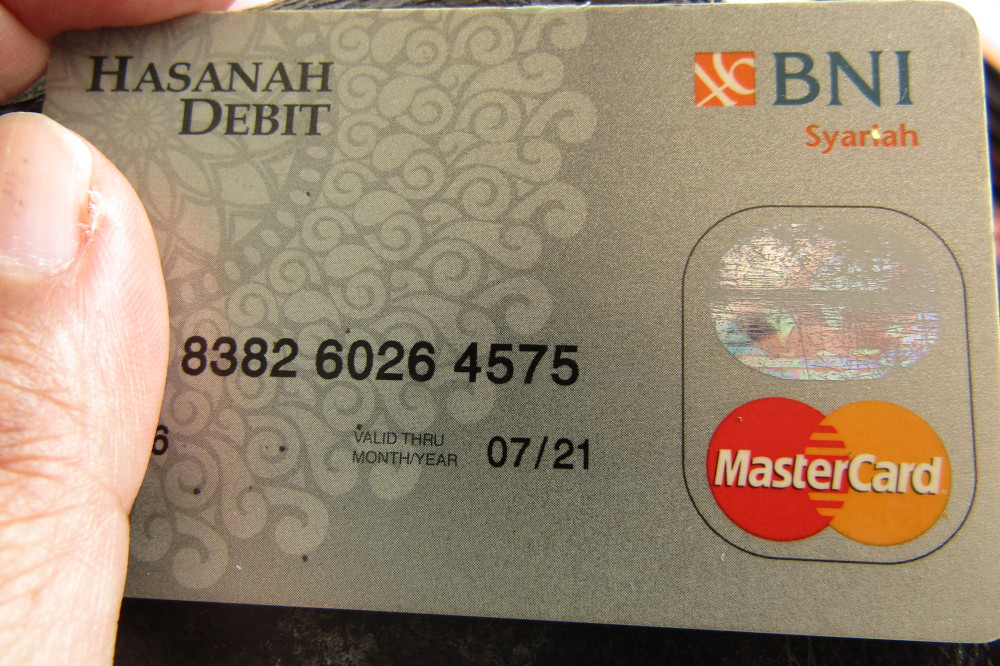 This morning I went to the bank where I created an account five years ago. My ATM card expired in July 2021. When I wanted to withdraw my money, I failed because the ATM had expired.
Semi lockdown on my country.
In Indonesia, there has never been a full lockdown. Most factories, malls, and business centers should close. People are suggested to stay at home. However, the help from the government does not reach a lot of people. Some of them should struggle for life without any help from the government while some of the factories, malls, stores, and offices are closed. What happens then? People still go out and work, though they have a risk of being caught by police officers.
The reality on the ground is different from what is on the news. People still carry out activities like on a normal day. The traders are more daring because they do not get guarantees from the government. They continue to sell even though it is prohibited. The officers did not dare to ban them because of the large number of people. The masses will act anarchically when there is a ban from the authorities. This situation makes the officers only give warnings but do not dare to give sanctions.
Many things went ridiculous. I went to two bank offices. All of them were closed. I asked the security officers if only one was open. It was in Kemang Pratama Bekasi. Kemang Pratama was an upper class housing where there was a business center. The only bank was opened in Kemang Pratama business center.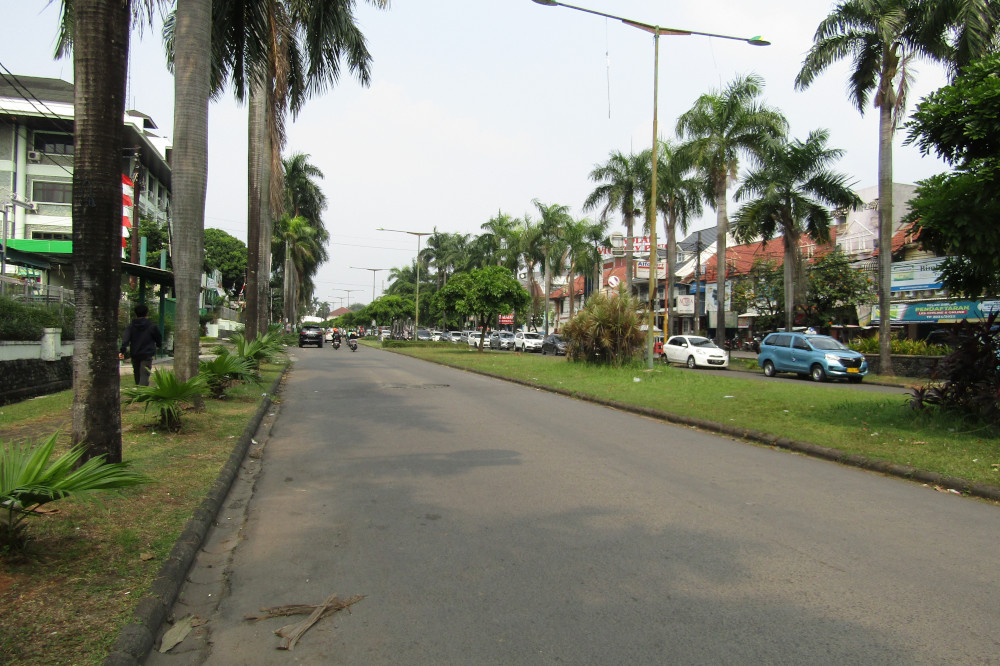 This is the main street of Kemang Pratama</ center>

Because almost all small bank branches were closed, most bank customers went to Kemang Pratama office. The conditions were crowded. There were too many customers in queue. From this case I was thinking. Why did the bank managers decide to open all branches so that there would be no crowd. I thought it was ridiculous.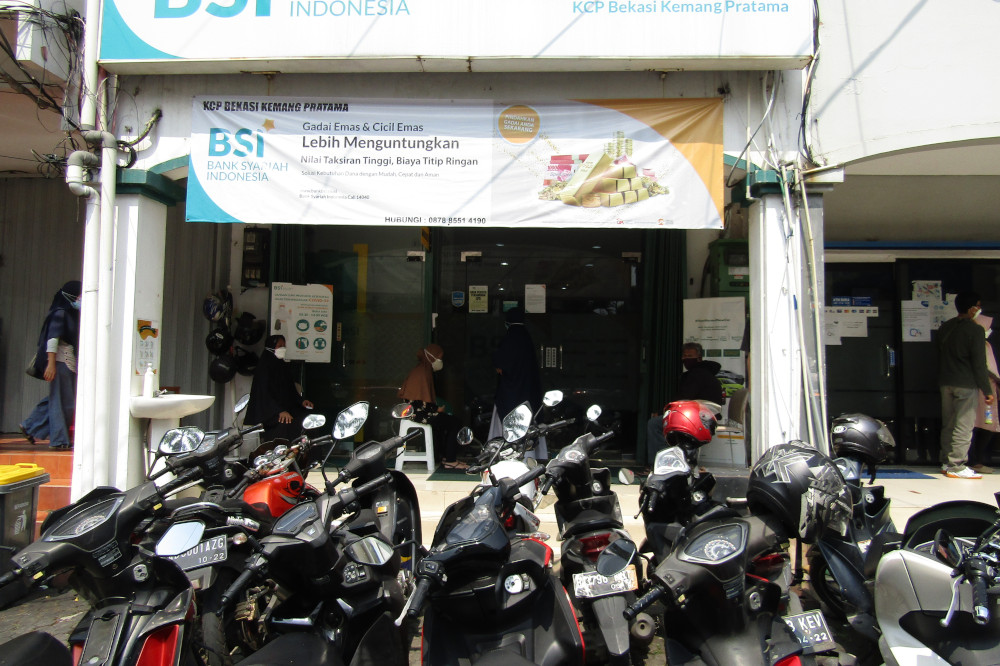 This is the bank office. Too many customers so that some of them were waiting in front of the bank


I arrived at the bank office at 9.30. I took the queue card. I waited from 10 AM, then my queue card number was called at 1 PM. I talked to customer service. I also gave the old bank card. She re-entered my data. It took me about 15 minutes to wait. Finally, I was asked to enter the PIN card. All the data was done. It took about 30 minutes to finish. I went out of the bank at 1.30 PM. The bank will close to accepting customers at 14.00 PM. After 14.00 PM the bank employees continue to file until 4.00 PM.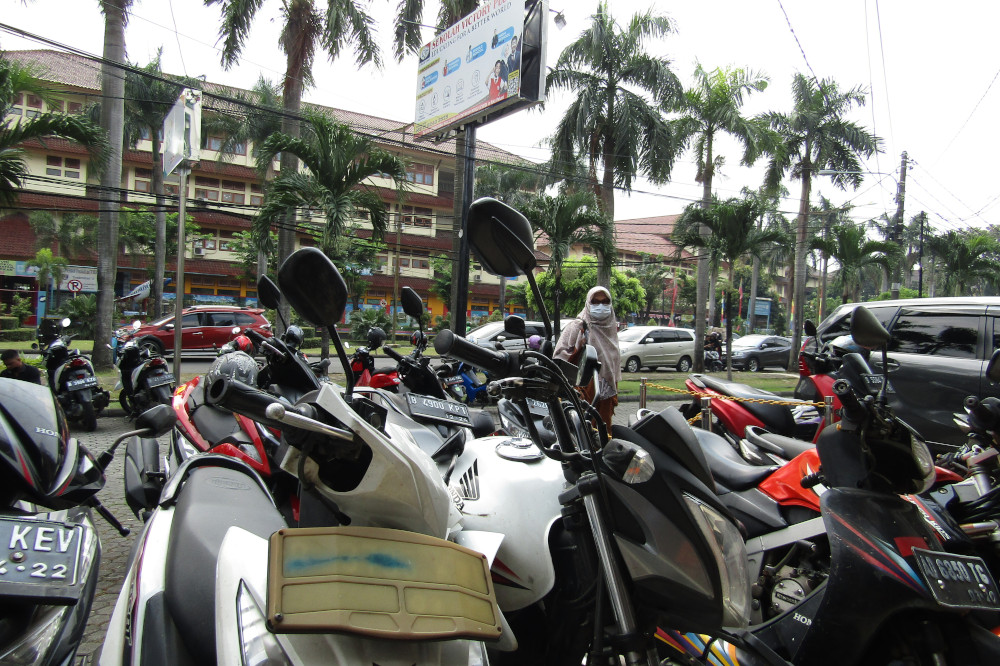 After I went out of the bank, there were still many customers. The security officers told them to come back tomorrow.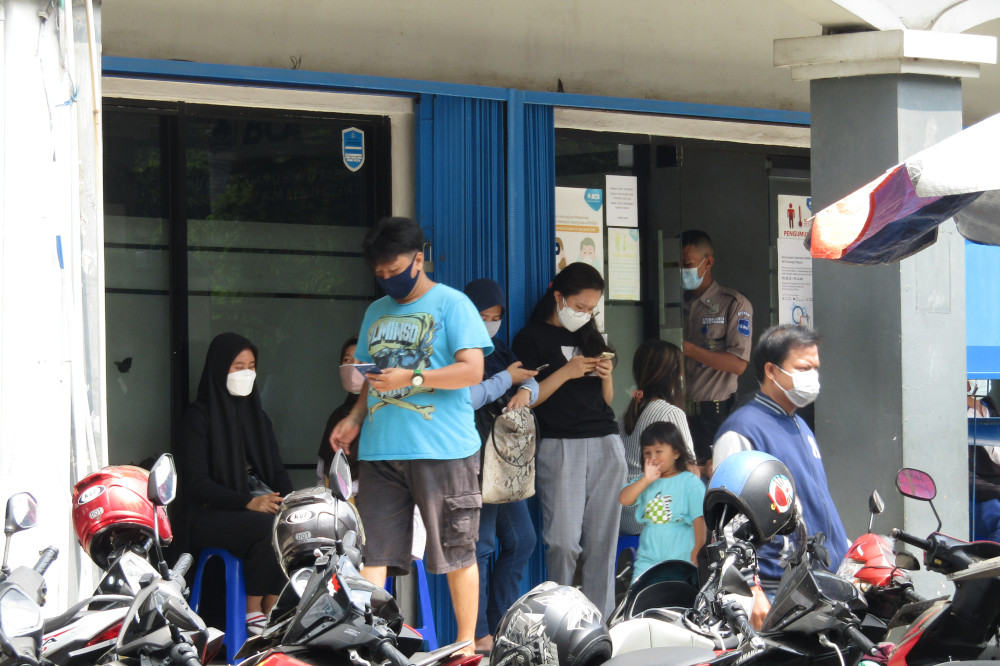 There were too many customers waiting.
Lockdown is complicated
In my opinion, lockdown in my country is very complicated. The government does not have enough funds to bear the cost of living for the people. Sadly, around 20 billion IDR were corrupted. It was about $ 1.4 million. It's the government's mistake that makes people disobedient. Korupsi bansos 20 milliar - Kompas.com
I hope the lockdown will end soon. Personally, I still believe that COVID is not a natural pendemic. What is your opinion?
---
---