Finally for a week my little baby boy discharged to hospital❤️🙏🙏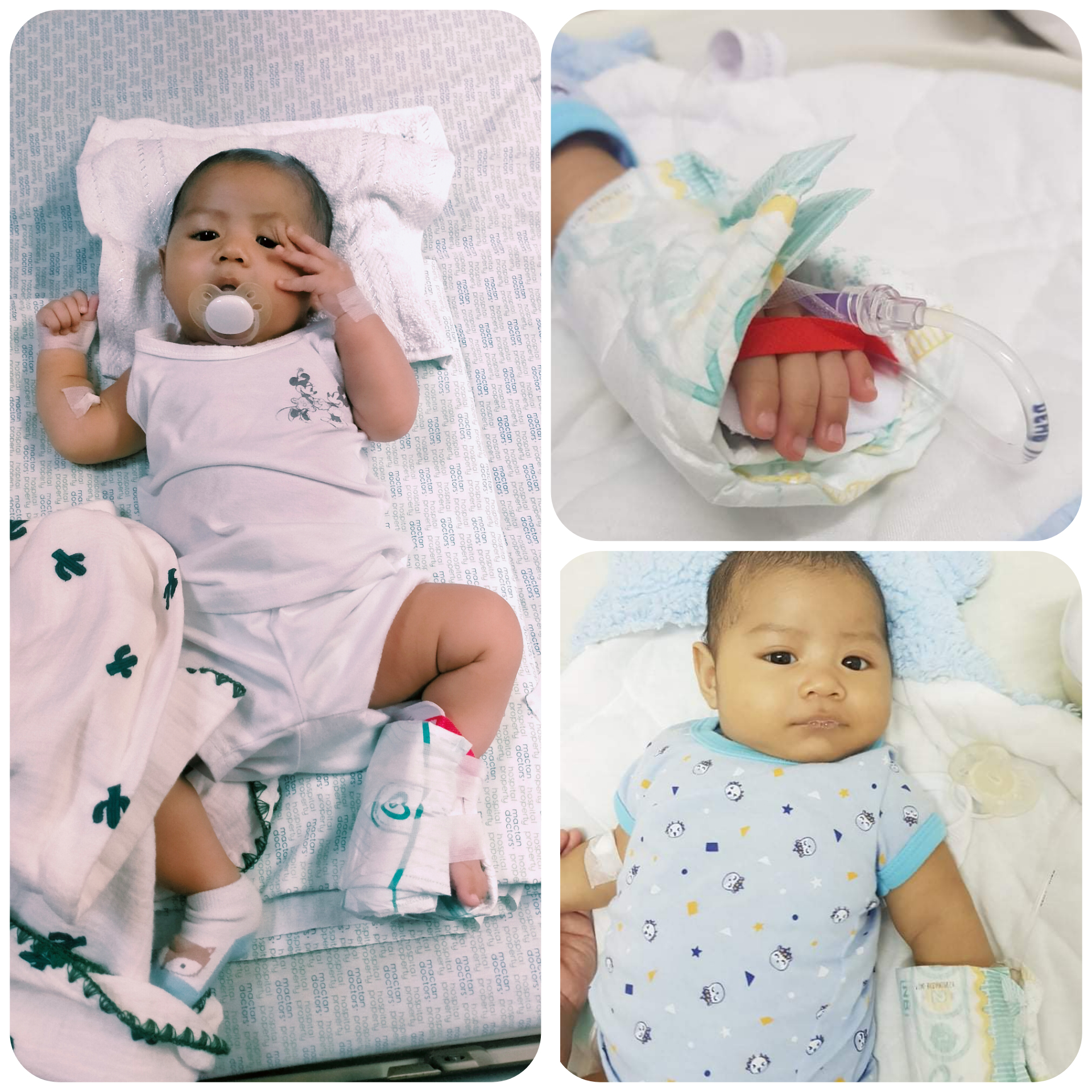 ---
Last week at December 01 my baby boy was diagnosed to a Sepsis which is a secondary of Pneumonia i was really confuse and disappointed why it would happen to my baby because he is just 2 months old and he is so poor for those diagnose, on that day my son was admitted to the Hospital for a quick medication because he needs to take Antibiotics Antibacterial. When my son and his mother inside to the ER i could not go in because only one person allowed due to the rules and regulations of the hospital they are in ER for the main time because there is no available wards or private room at that time after 5 hours of waiting finally we are transfered but at the private room we want ward for low rate because we know that private rooms are too expensive for us.
---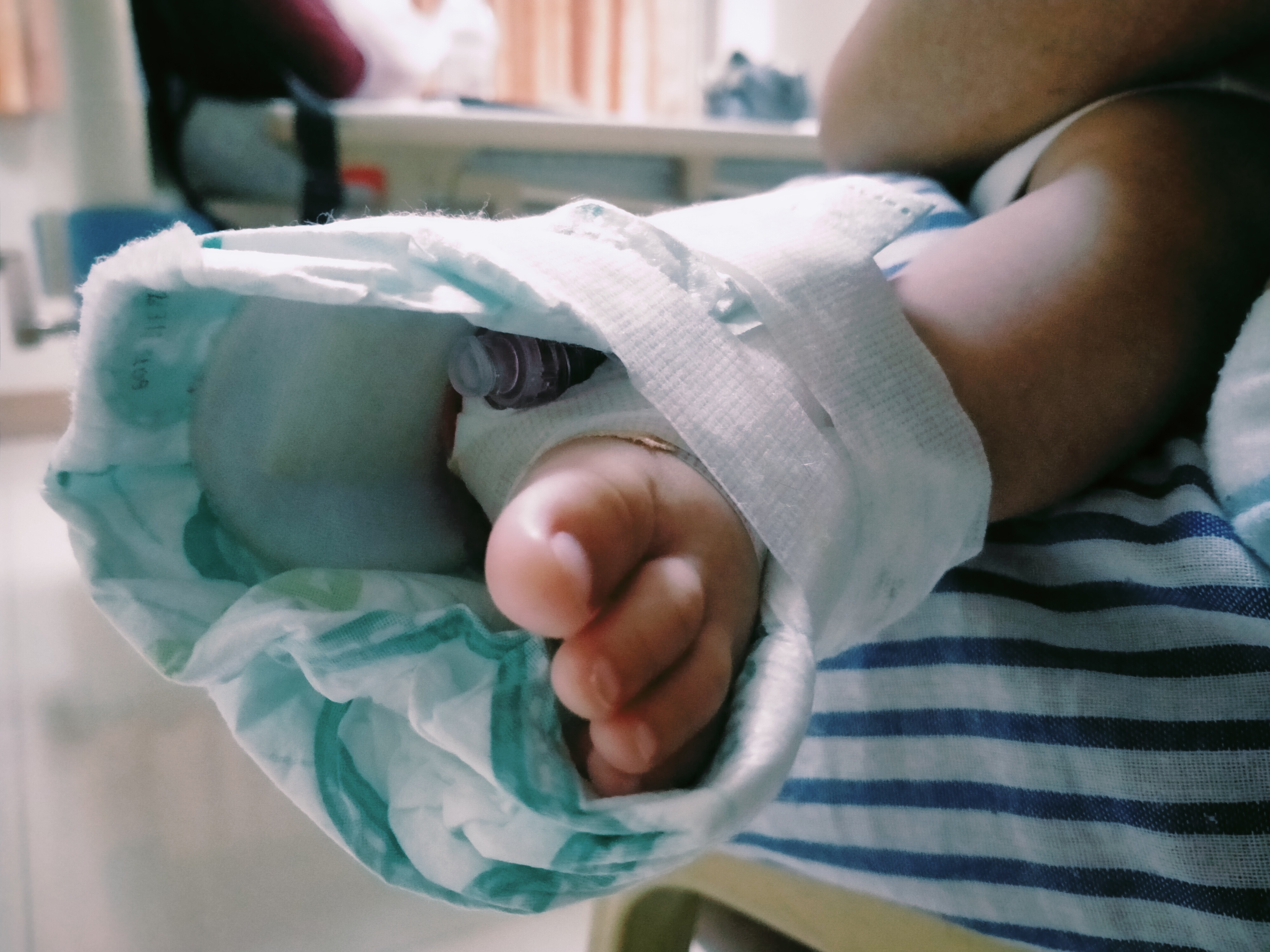 ---
When i went to the private room where my wife and son is, When i saw the dextrose connected to my son i was in tears because i know how pain to have it on your body and he is just 2 months old and he can't control the movement of his body. Even with those sad tears i had, i never let my son felt that i am down i always play and talk to him that he is okay even deep inside in my heart i was so worried especially when they put the medicine in to dextrose hose my son really feel those pain and he just crying out loud and screaming. We keep fighting and never lost hope because my wife and i both know that God did not promise us an easy life. God never promised it would be easy but He did promise we would never be alone. In Deuteronomy 31:8 says "The Lord himself goes before you and will be with you; he will never leave you nor forsake you. Do not be afraid; do not be discouraged."
---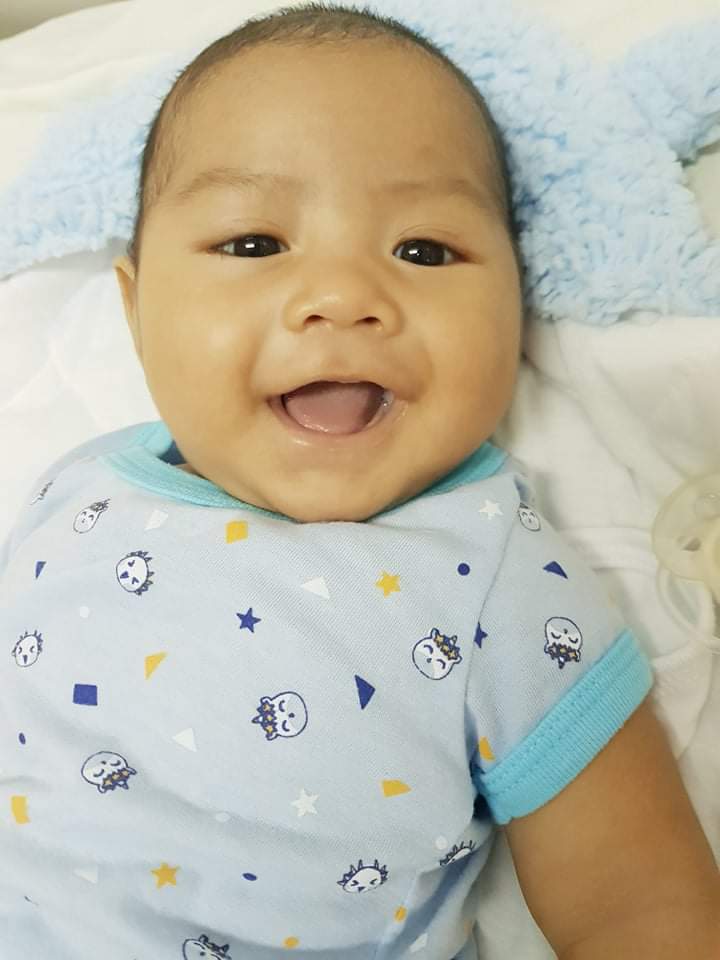 ---
After a week of pain, sleepless night, worried, crying, uncomfortable, etc. Finally we saw the beautiful smile to our little baby boy. It feels like pulled out by a thorn in the side left and right credits doesn't matter for us at this moment because we are always thinking to our baby boy complete healing process.
---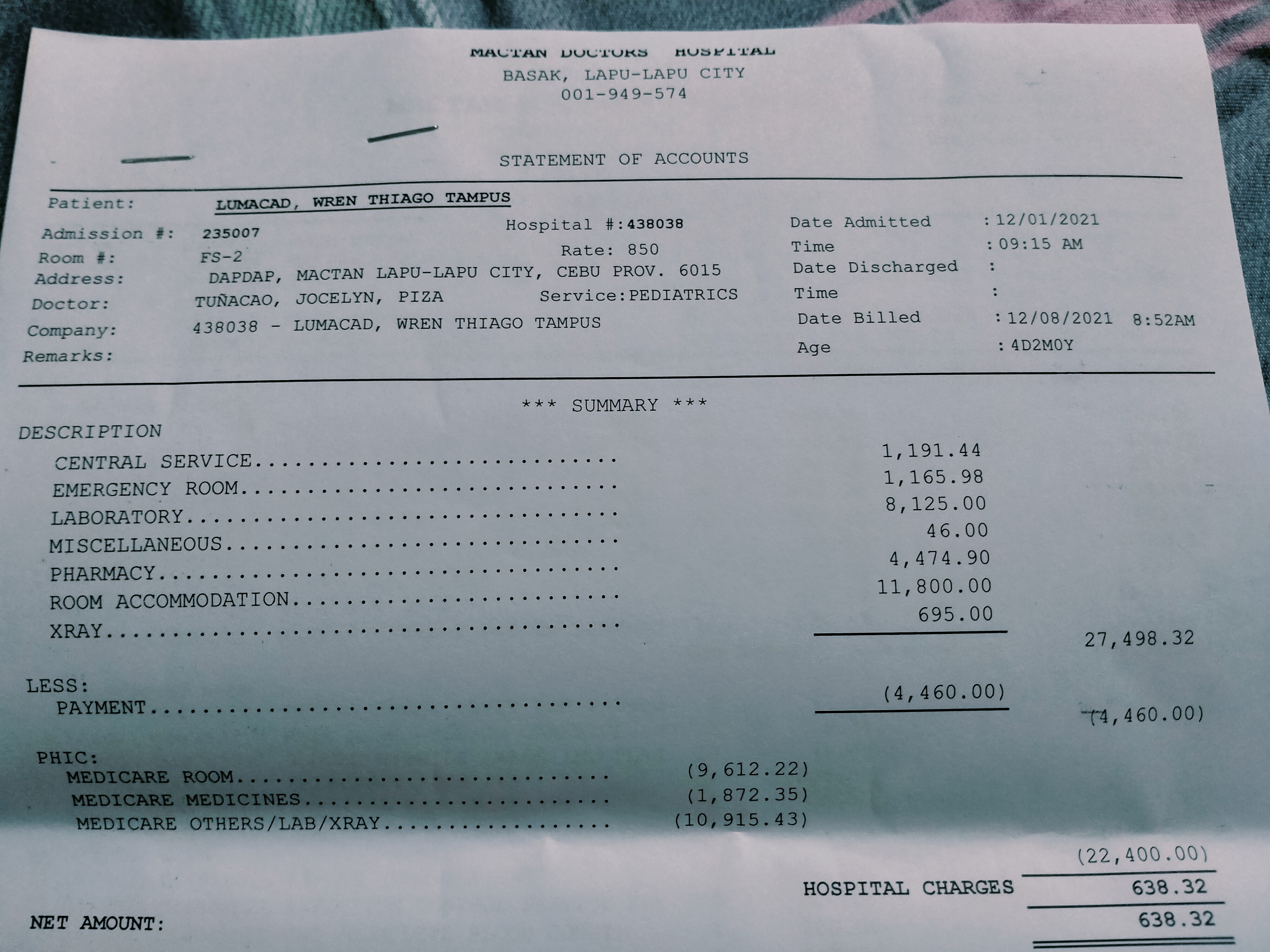 ---
We had a total of 27,498 peso minus 4,460 peso because i paid the RT PCR Test for my baby. We had a total of 23,038 peso bills or $460.76 US Dollar
---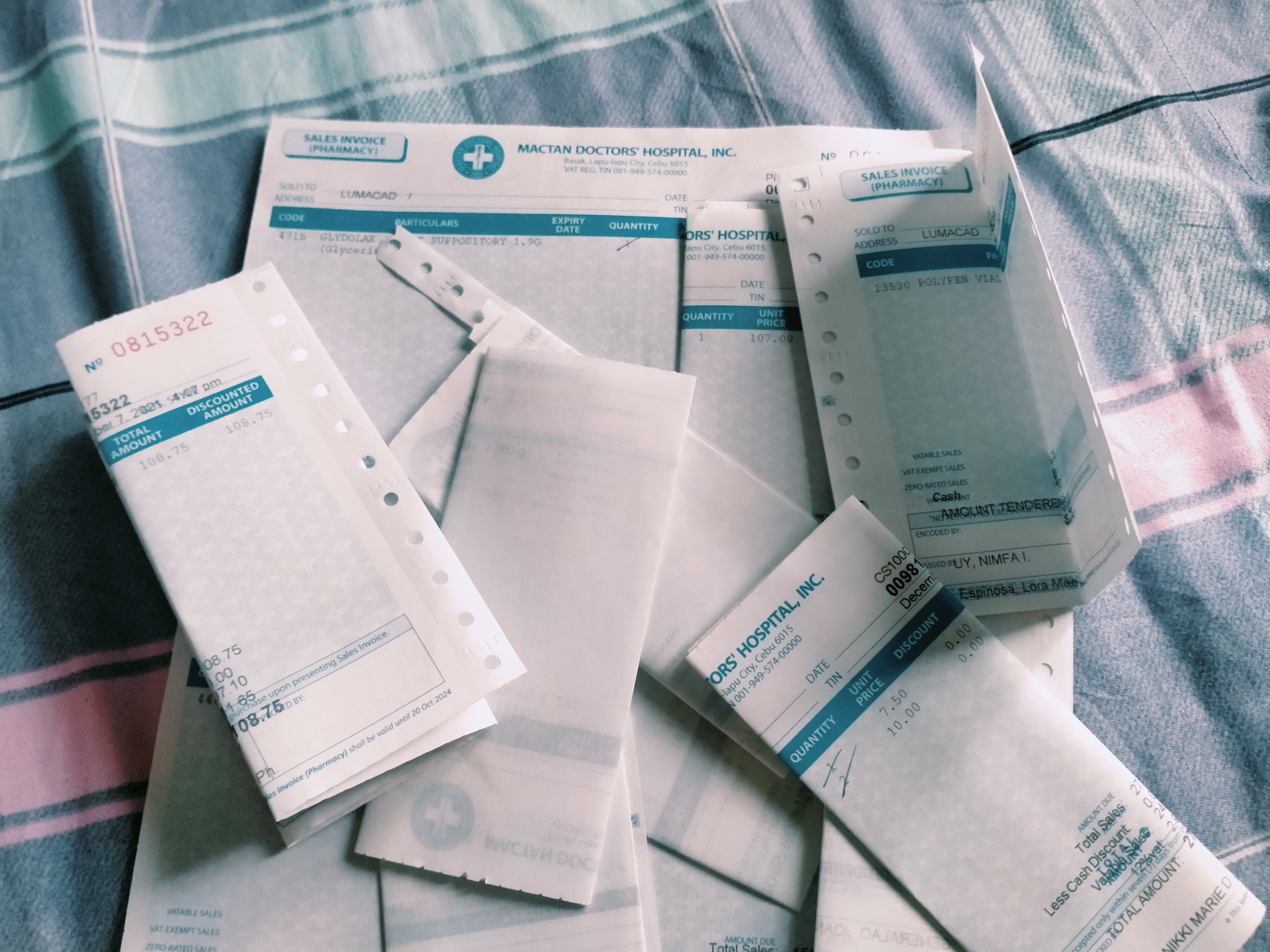 ---
We also buy almost 80% of all those medicine that my baby boy taking and we had a total of 7,847 peso or $156.94 US Dollar plus 4,460 peso or $89.2 for the RT PCR Test. We need to spend a total of $706.9 US Dollar my wife had a loan credit of 35,000 peso or $700 US Dollar now back to normal my wife if grinding again to earn money to pay for our credits. But i know everything will be okay at the right time because i know God in heaven above will never leave us alone.☝️🙏🙏
---
Thats all for today hoping you guys a wonderful and fruitful day. Stay safe, stay in good health and God Bless!❤️🙏
---
---