[Eng-Esp]: My encounter with the White Heron (Ardea alba) and the fisherman. Thematic Challenge - #4/11/21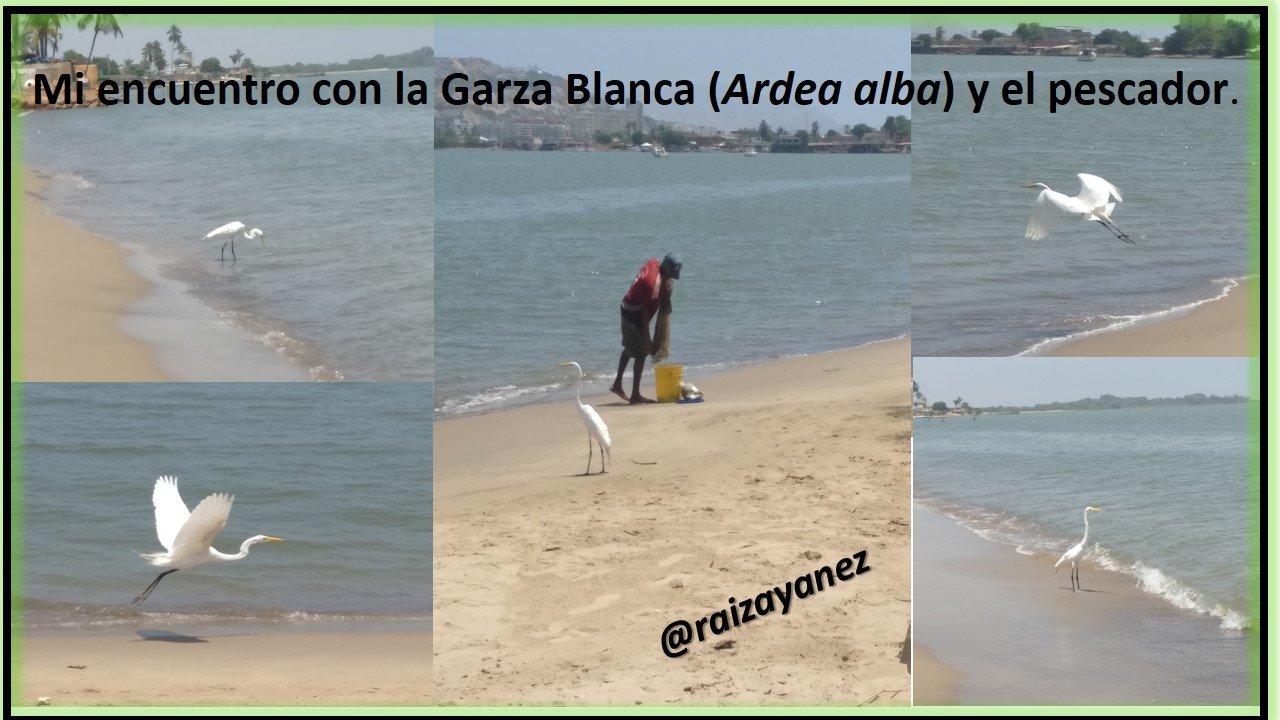 This is my entry to the theme of the #4/11/2 challenge, personal experience with encountering wild animals, an opportunity to show those rare close encounters we get with animals in the wild and the experience of capturing the images.
Esta es mi entrada a la temática del reto #4/11/2, encuentros personales con animales silvestres o salvajes, una oportunidad de mostrar esos poco frecuentes acercamientos que logramos con animales en libertad y la experiencia de capturar las imágenes.
---
One of my most recent encounters was with a White Heron, on the beach where I usually go to enjoy the tranquillity and energy of the seascape.
Uno de mis más recientes encuentros fue con una Garza Blanca, en la playa donde suelo ir a disfrutar de la tranquilidad y energía que transmite el paisaje marino.
---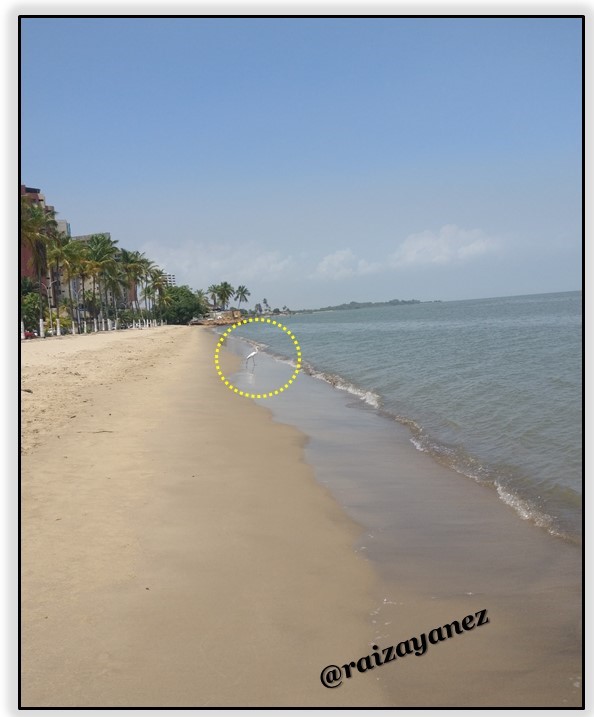 This Heron is very agile, it reacts quickly to noises or movements in its environment, so I had to sneak up quietly and sit on the sand, to get it used to my presence. That's how it happened, and I took the pictures I show in this post.
Esta Garza es muy ágil, reacciona rápidamente a los ruidos o movimientos en su entorno, por lo que tuve que acercarme sigilosamente en silencio y sentarme en la arena, para lograr que se acostumbrara a mi presencia. Asi sucedió, y pude tomar las fotos que muestro en este post.
---
I was ecstatic with the movements and characteristics of this seabird, whose scientific name is Ardea alba, belonging to the family Ardeidae, the first time I was so close to it.
Estaba extasiada con los movimientos y características de esta ave marina, cuyo nombre científico es Ardea alba, perteneciente a la familia Ardeidae, primera vez que estaba tan cerca de ella.
---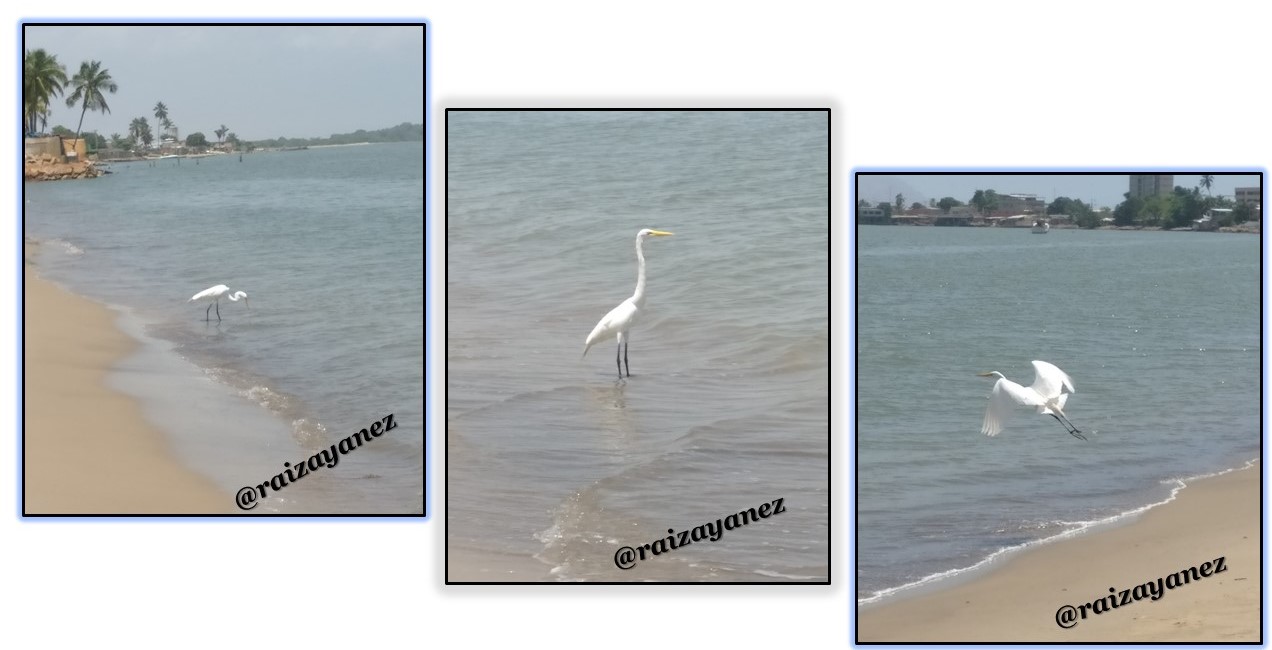 It stands out in the landscape with its beautiful white feathers, like an impeccable, slender sculpture with long black legs and a yellow beak that distinguishes it from other species.
Destaca en el paisaje por sus hermosas plumas blancas, como una impecable y esbelta escultura de largas patas negras y pico amarillo que la distinguen de otras especies.
---
It walks with a calm and sophisticated rhythm, showing its long stretched neck, looking around it always in a watchful attitude.
Camina con ritmo sosegado y sofisticado, mostrando su largo cuello estirado, mirando a su alrededor siempre en actitud vigilante.
---
The untimely ringing of my mobile phone interrupts the ecstasy of the moment, but shows the beginning of another marvellous spectacle: its flight at low altitude.
El inoportuno sonido de mi celular interrrumpe el éxtasis del momento, pero muestra el inicio de otro espectáculo maravilloso: su vuelo a baja altura.
---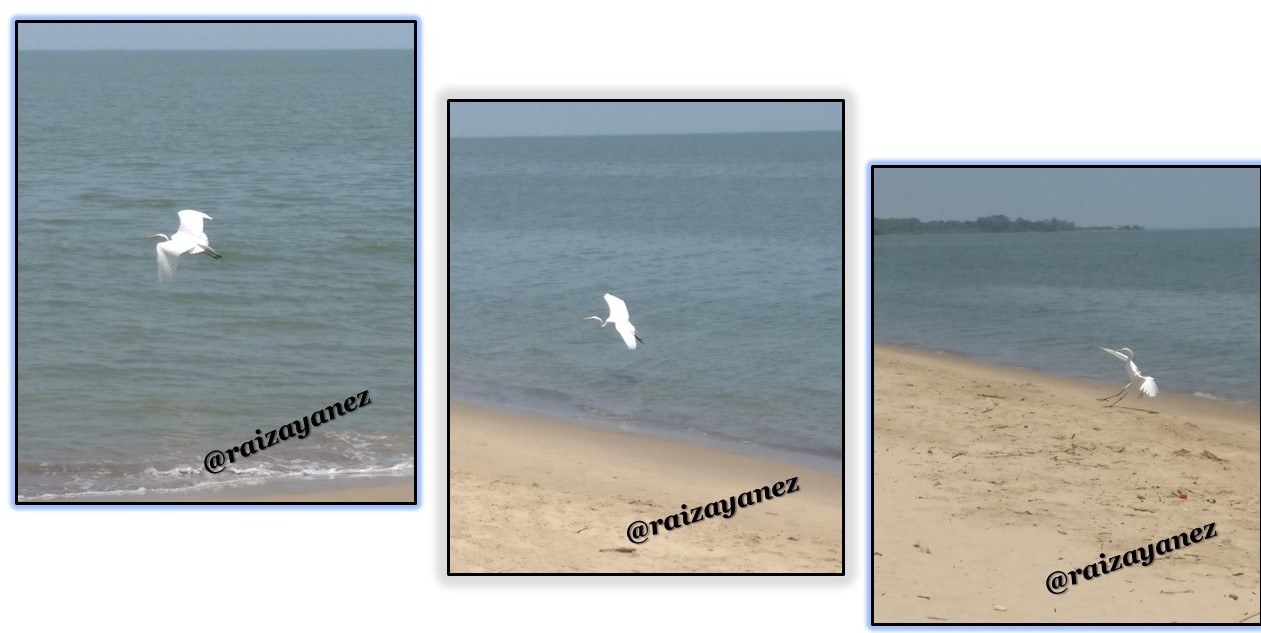 In every movement exudes style and grace, and I could also appreciate up close the reasons why birds have been the inspiration for man's aeronautical designs, what better ailerons and landing gear than those wings and long legs, one of the many wonders of incredible nature that man has imitated.
En cada movimiento derrocha estilo y gracia, así como también pude apreciar de cerca las razones por las cuales las aves ha sido inspiración para el hombre en sus diseños, que mejores alerones y tren de aterrizaje que esas alas y largas patas, una de las maravillas de la incredible naturaleza que el hombre ha imitado
---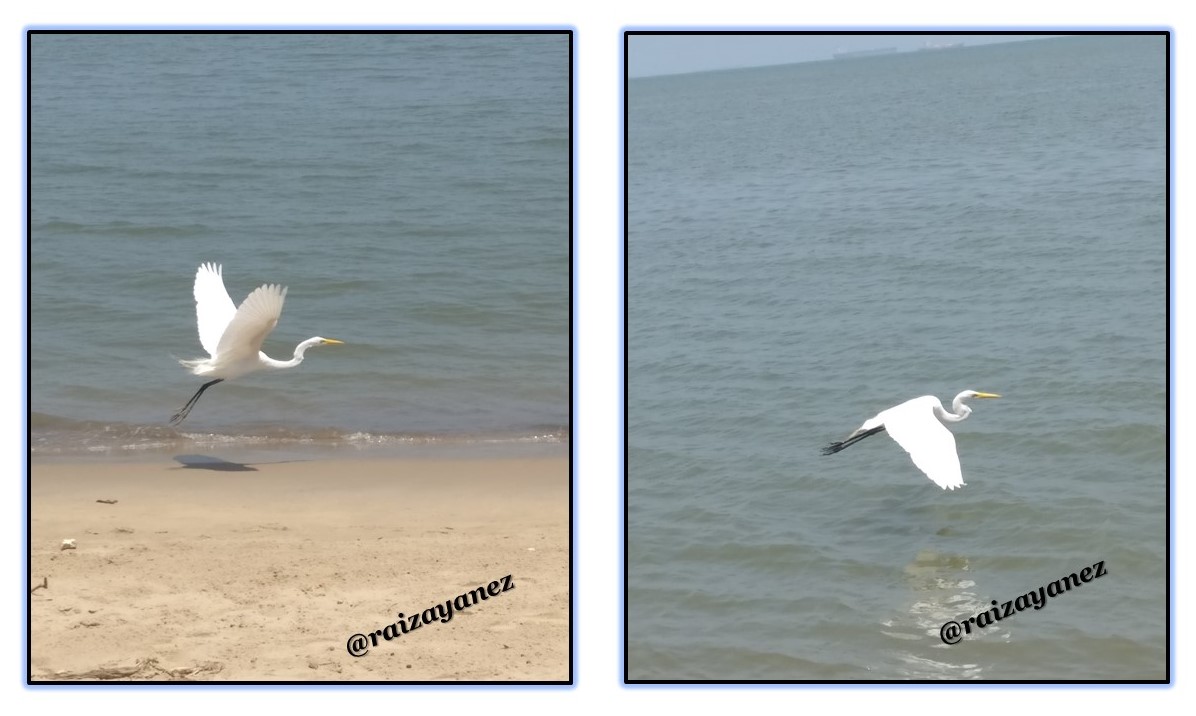 And suddenly he decides to fly off to the end of the beach, to another encounter, and I join him too!
Y repentinamente decide irse volando al extremo de la playa, a otro encuentro, y yo voy tambien!
---
This time with a fisherman. It lands very close to him, in a friendly manner, and keeps walking and flying around him.
En esta ocasión con un pescador. Se posa muy cercano a él, de manera amigable y permanece caminando y revoloteando a su alrededor.
---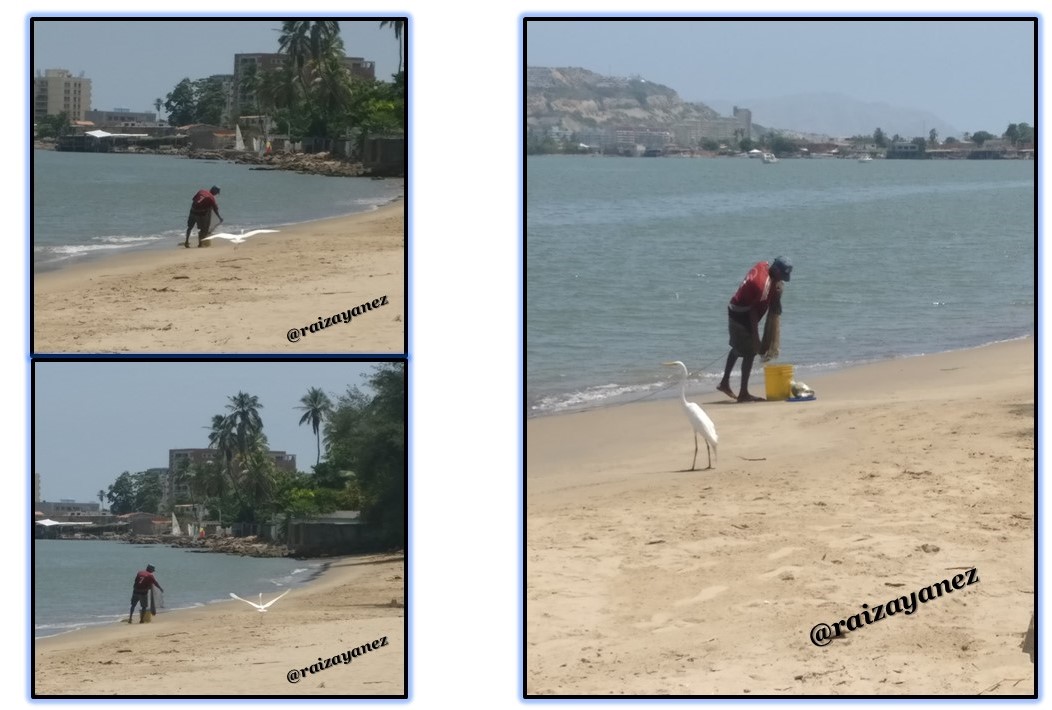 This is Don José, who usually goes to this beach and the White Heron occasionally accompanies him, as he shares some small fish with her and, if he is careless, catches them without her permission.
Se trata de Don José, que suele ir a esta playa y la Garza Blanca le acompaña de vez en cuando, ya que comparte con ella algunos pececillos y, si se descuida, los pilla sin su permiso.
---
But today, Don Pedro can't catch anything and he is worried:
Pero hoy, Don Pedro no logra pescar nada y comenta preocupado:
---
"It's not the same as before, there are few fish, and a lot of pollution, there are also fewer Herons, only this one comes sometimes".
"Ya no es lo mismo de antes, hay pocos peces, y mucha contaminación, también hay menos Garzas, sólo esta que viene algunas veces".
---
He picks up his fishing net and walks to another spot on the beach to continue fishing, accompanied by his friend the White Heron!
Recoge su red de pesca y camina a otro sitio de la playa, a seguir pescando, acompañado con su amiga la Garza Blanca!.

I cannot finish without reminding you that unfortunately pollution and the decrease in biodiversity is a problem that affects the whole planet, let us contribute to its solution.
No puedo finalizar sin recorder que lamentablemente la contaminación y la disminución de la biodersidad es un problema que afecta a todo el planeta, contribuyamos en su solución.




Sources consulted.
Fuentes consultadas.
---
Garza Real (Ardea alba)
https://colombia.inaturalist.org/taxa/144455-Ardea-alba
---
La Garza Blanca Ardea alba.Taxonomía
http://www.damisela.com/zoo/ave/otros/ciconi/ardei/day/alba/taxa.htm
---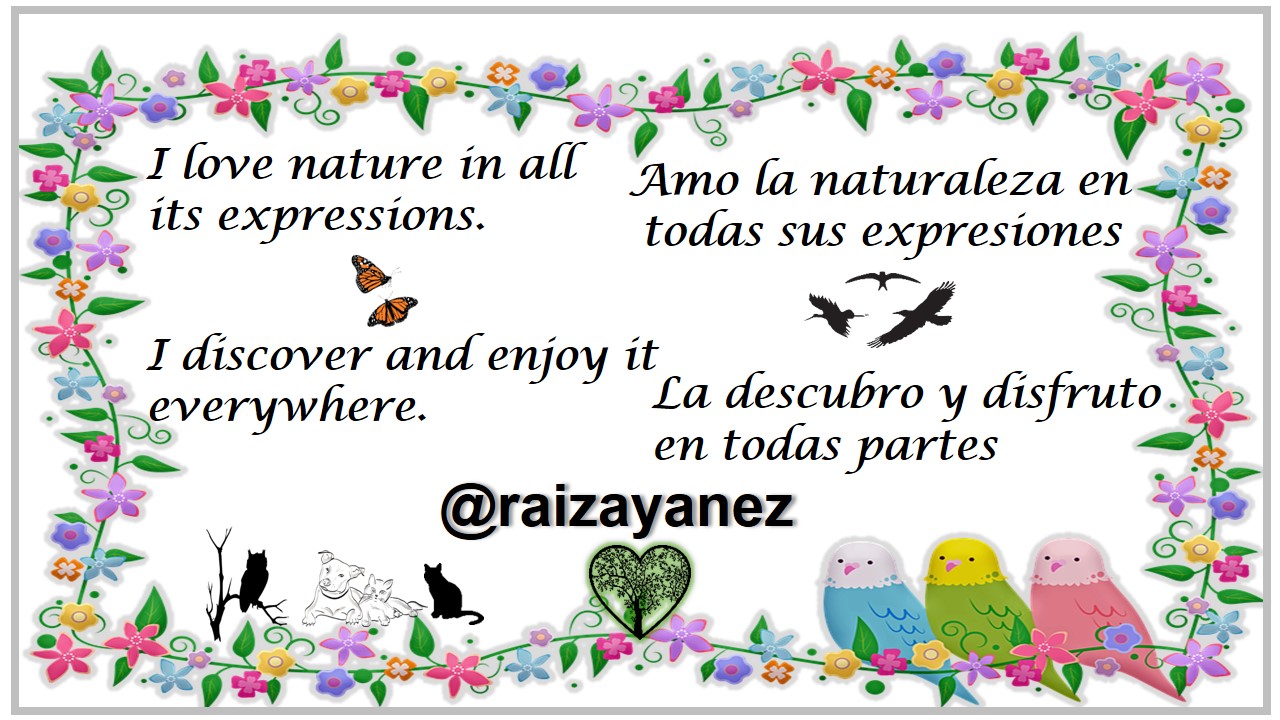 ---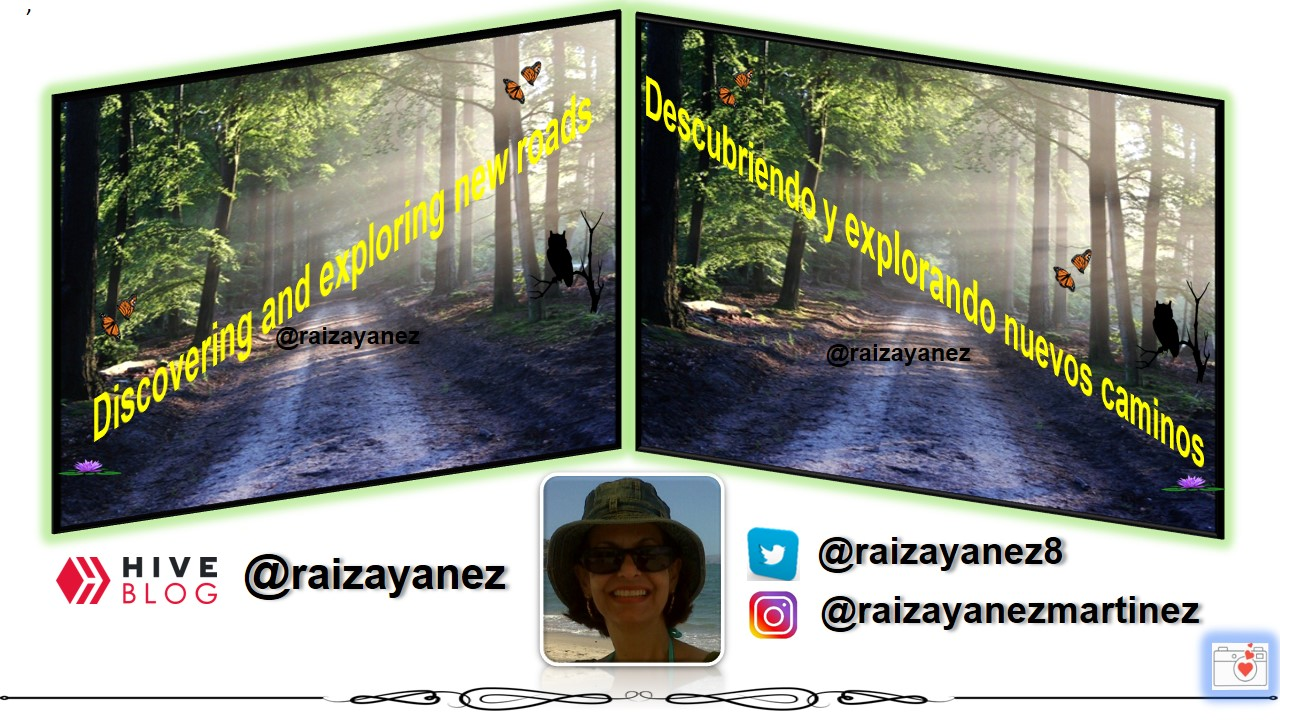 ---
---