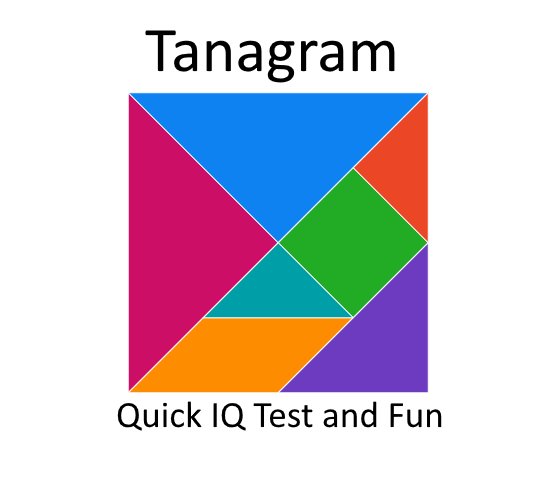 Solve in 15 minutes or less Genius
15-30 minutes above average
30-60 minutes average
60+ minutes work on your spatial and abstract thinking
All Puzzles must be solved
Make the shape then the trapezoid will cover the letters you need. If there are multiple
solutions unfortunately it just makes it that much harder. With ALL the letters you collect
through all puzzles you must unscramble them to solve the riddle!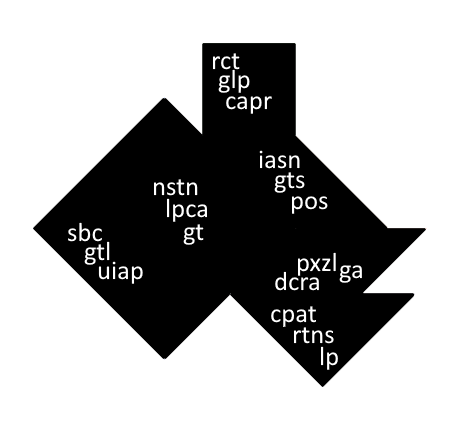 Use this site to move pieces around free: https://mathigon.org/tangram
Next Puzzle: You must solve the maze and the letters that you put a line through are needed
for the riddle. First person to solve it is awarded 100 DEC$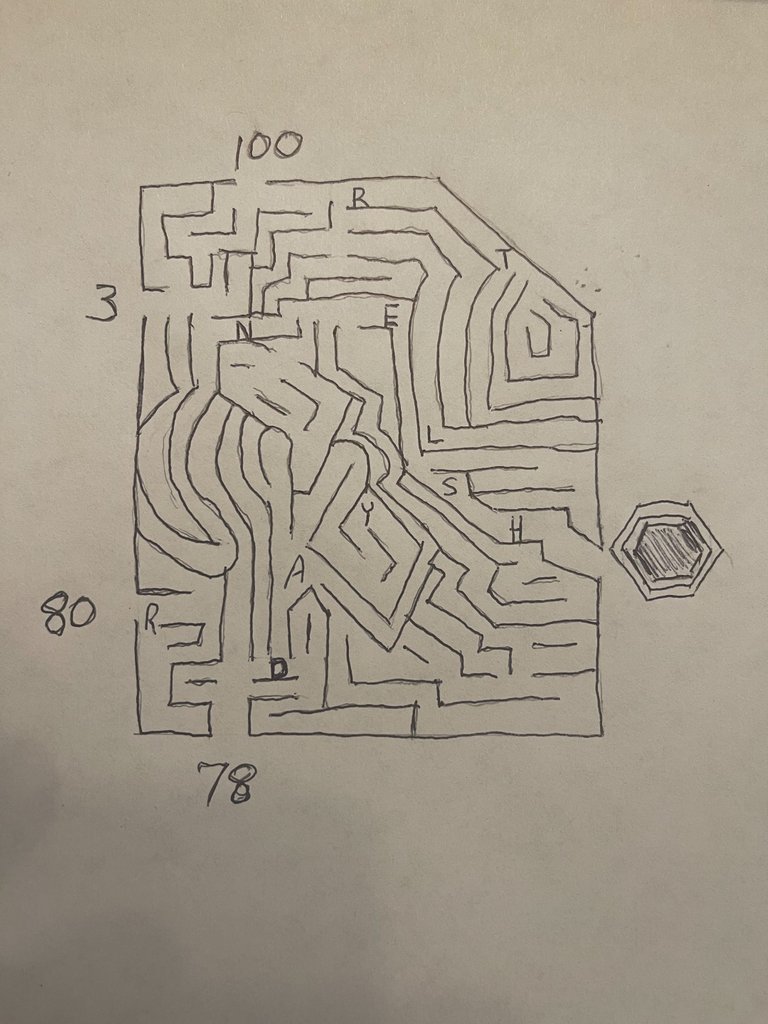 Third Puzzle that uses the maze:
which letters are needed 1st to know 100 DEC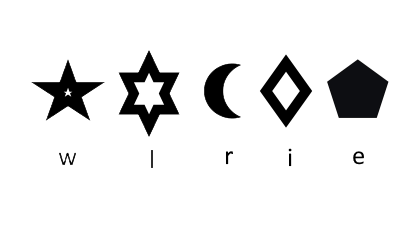 Solve the Riddle for 300 DEC$
Only the person to answer first is awarded grand prize 2nd given 50 DEC$
Riddle: Machines Use Salt
_ _ _ _ _ _ / _ _ / _ _ _ / _ _ _ _ _ _
17 Letters
Make sure you post your answers at discord https://discord.gg/fZZ9ugdEjq
channel #discordgames
Proof of Human
When robots can create and understand emotions, that is the beginning of the end.
About the creation, there are blockchain jokes throughout the post did you see them?
Both the shape and maze are original works. Let's call the shape radioactive fish.
There is some extreme abstract thinking so you might struggle with this but I know
there are some VERY smart people out there. This material is only reprintable with permission.
Here is the making of the maze: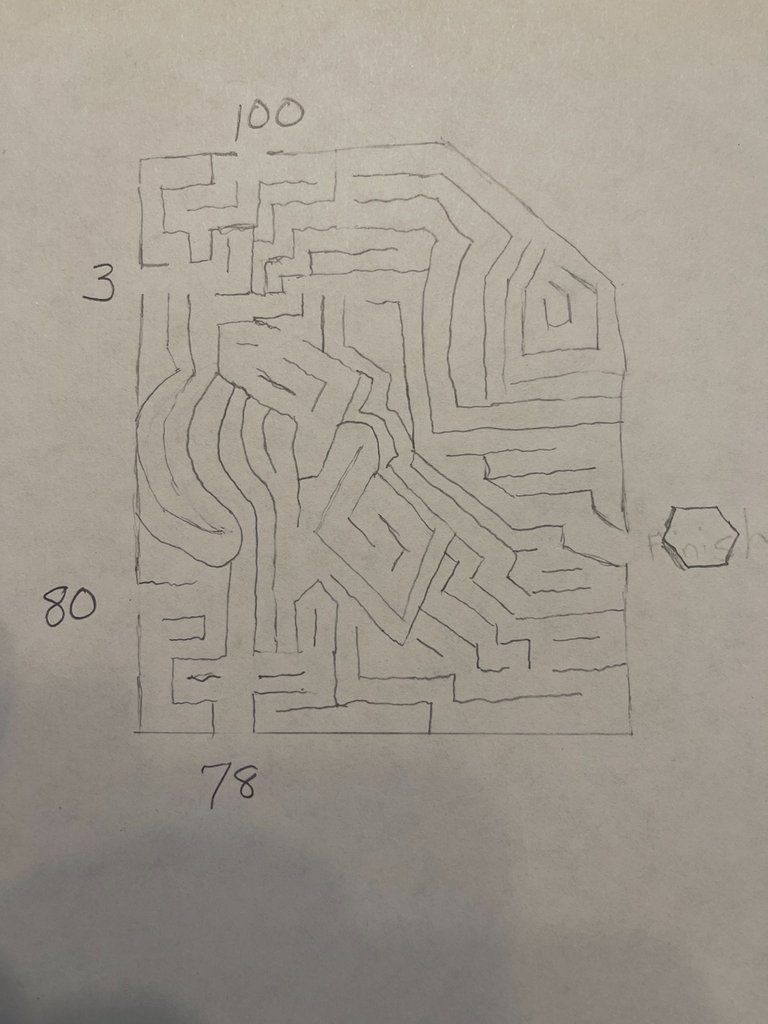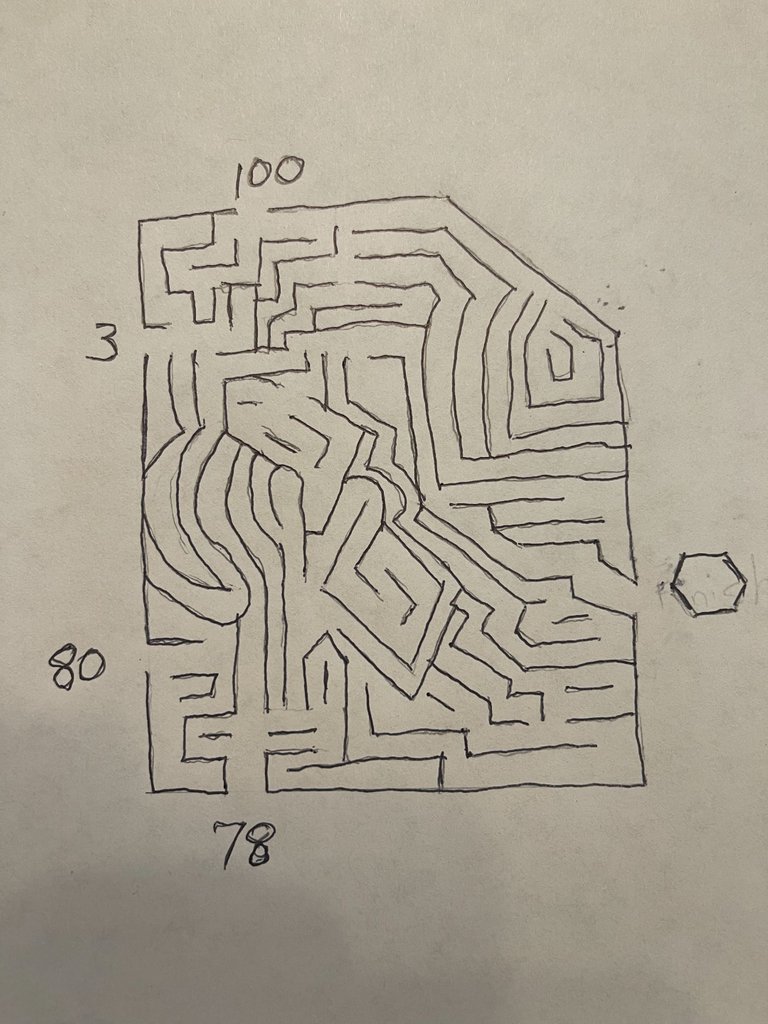 Don't Know What DEC is or how it equates to real money join splinterlands free:
https://splinterlands.com?ref=marcuswahl