Renovation of ecoDesigns prior to Graduation on Sunday 28th March 2021
Renovation works at ecoDesigns
Yesterday, we commenced the renovation of ecoDesigns. It started with general cleaning which was done by the trainees.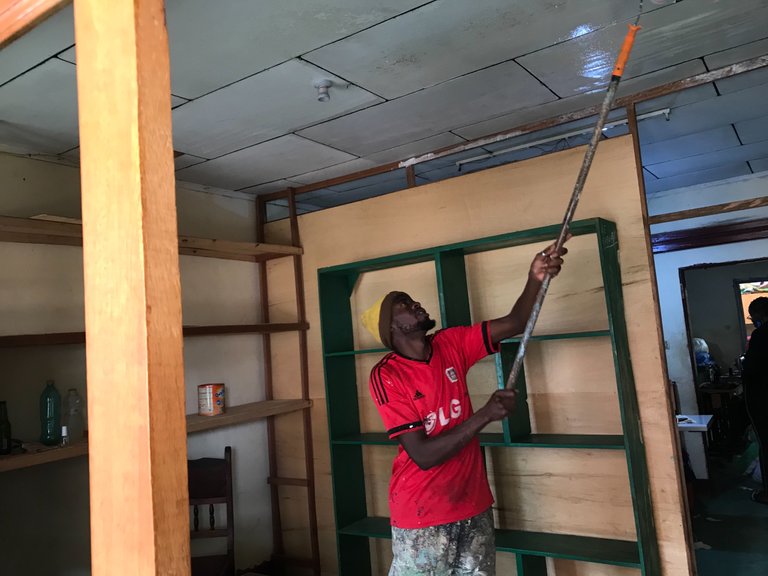 The painter arrived early and started the painting of the space. He first of all primed it with white paint and then mixed this beautiful shade of green for the painting. Rememeber that we are, @thegreens.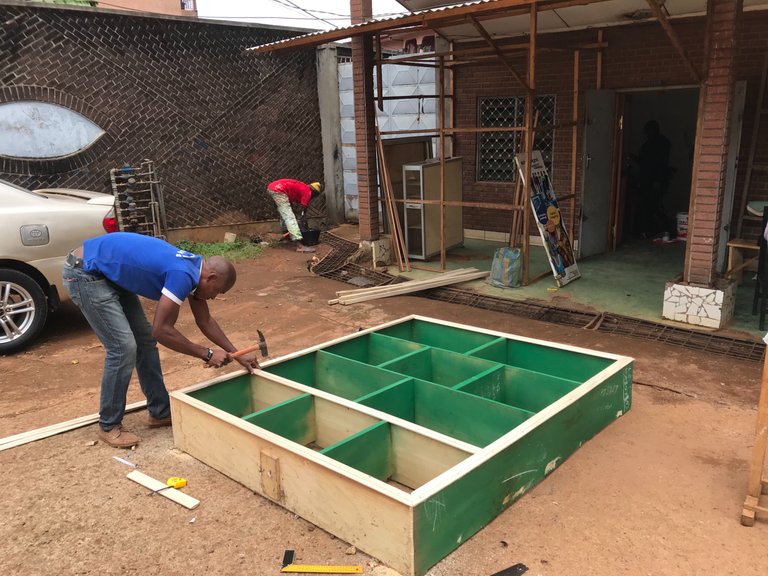 The carpenter also came and fixed the shelves so that we could install them immediately after the painting was done.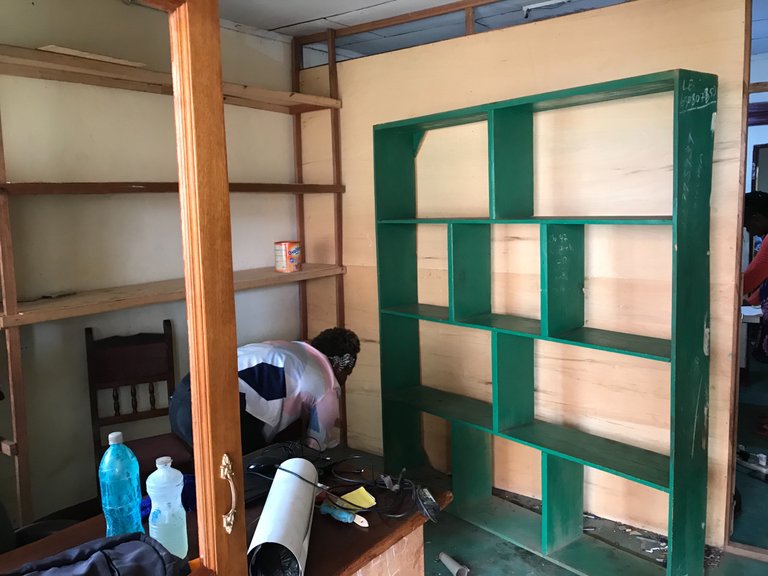 So much progress was made for the day. Tomorrow we proceed with the renovation works. The glass man will pass around to put glass on the doors as well as repair a few broken windows. Painting and carpentry will also continue with the fixing of the front roof of the workshop.
---
---