The Daily List - New Hivelist Store Products and Promoted Classifieds Posts
Hello everyone! We are working on some new goals in 2022 for Hivelist. One of those goals is daily post curation on the classifieds community on https://hivelist.org, as well as posting at least 1 new physical product and 1 new digital product to the store every day, Monday-Friday, hopefully more, but hey it's a small goal that can be hit!
As many of you saw last week, we have launched our new shoe line, BitKicks, and they are available exclusively on the Hivelist store! We went and made a visit to @nftshowroom and picked up some awesome pieces of art that are minted with Limited Reproduction Rights, meaning that we can use them on our print on demand products! We have done this in the past, but picking that idea back up so that we can have some awesome work, licensed and ready to sell!
Today's New Products
BitKicks InnerSphere NFT Art Men's high top canvas shoes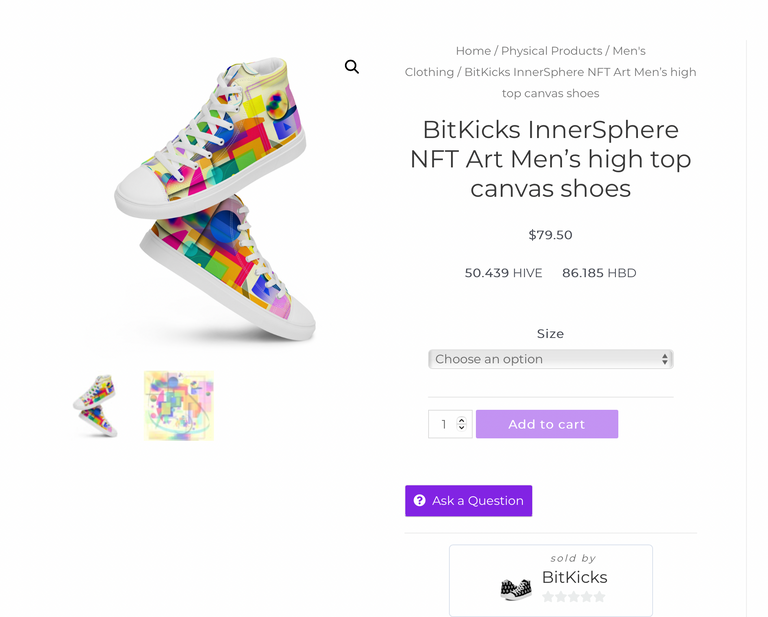 These are some super fun shoes for the person who likes some funky colors in their lives! The design on this shoe was created by @fatehavtarsingh and is titled InnerSphere.
You can see the NFT and our ownership at: https://nftshowroom.com/hivelist/collection/fatehavtarsingh_orpheus-1_inner-sphere
These shoes are available in both men and women's!
Get your pair today!
https://hivelist.store/product/bitkicks-innersphere-nft-art-mens-high-top-canvas-shoes/
Start With Clarity eBook and Video Bundle
Many people are uncertain about their purpose and meaning in this life. It can be hard to cope with life if you are uncertain in your direction and how you are going to make it day to day.
Start with Clarity' is the ultimate guide for those who want to get rid of uncertainty so that they can live a meaningful and purpose-driven life.
This blueprint will show you how to find your true north and have confidence about where your life is heading.
This research-backed guide will teach you everything you need to know about getting clarity on your life's path for a focused and successful life.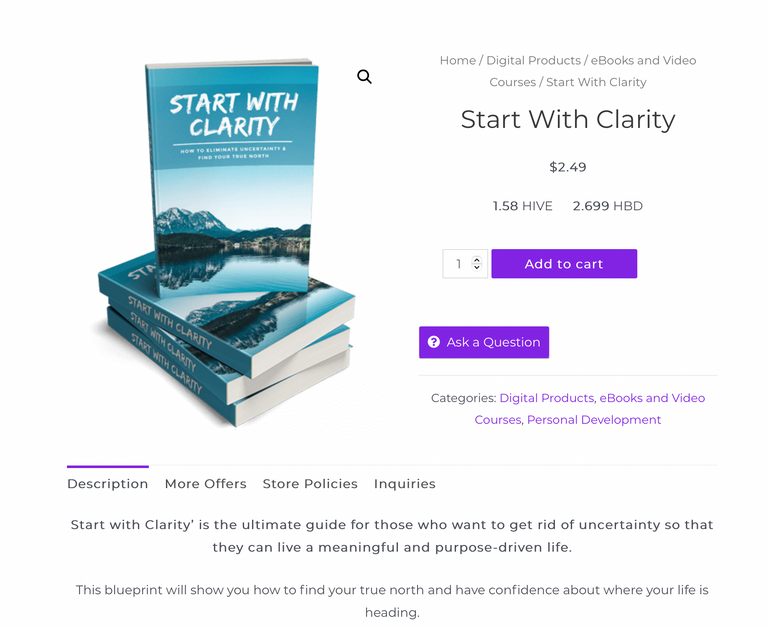 Get the ebook: https://hivelist.store/product/start-with-clarity/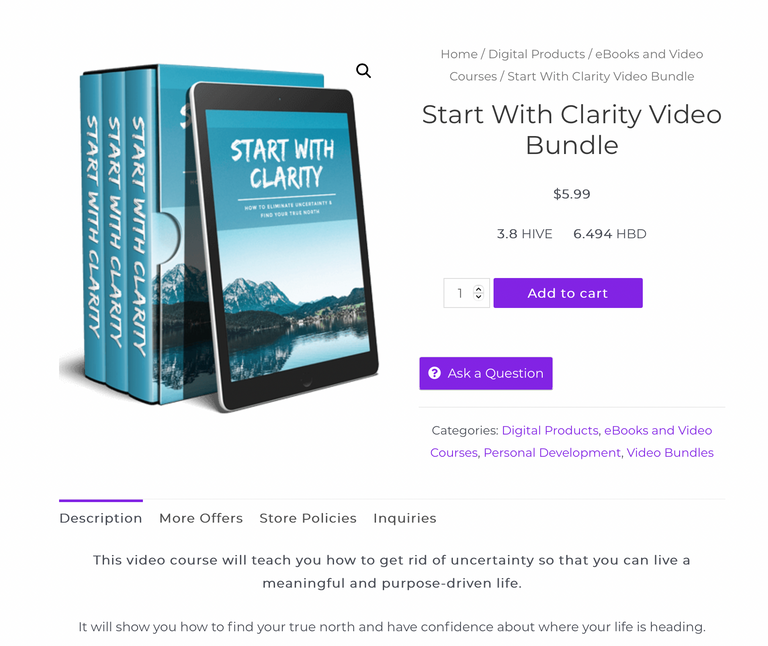 Get the video bundle: https://hivelist.store/product/start-with-clarity-video-bundle-2/
Promoted Posts from the Hivelist Classifieds
Post 1:
First NFTs on BlockTunes Have Been Minted! Up for Sale and Auction!
by @groove-logic
https://www.hivelist.org/@groove-logic/first-nfts-on-blocktunes-have-been-minted-up-for-sale-and-auction
This post was promoted by burning 1000 LIST tokens! We are excited to be a partner with @blocktunes and @groove-logic!
Post: 2
YARD SALE: NES GAME: StarTropics
https://www.hivelist.org/@swearngin/yard-sale-nes-game-startropics
@swearngin is using the Hivelist Classifieds the way it was meant to be used! Allot of people can learn from his example! He is always posting fun items up for sale on the #forsale classifieds section on hivelist.org! We promoted this post by burning 100 LIST tokens! Keep up the good work! Actually I think we may have promoted it twice so 200 LIST were burned, haha.
LIST - By the numbers
Currently there have been a total of 2178392.711 LIST tokens burned from platform fees, NFT whitelisting and minting fees, as well as promoting posts!
There are currently 492484924.791 LIST tokens remaining in the @hivelist.token account which is the account that holds and works the rewards pool.
The LIST price has definitely taken a hit as of late with a price around .005 HIVE. It's a bit hard to see those prices especially with the value we are trying to bring to the project.
We are going to put focus on daily curation on the community so we can go around and start promoting some awesome posts and burning more LIST tokens!
See you tomorrow with more products and awesome posts!
Keep calm and Hive on!
https://hivelist.io - main info site
https://hivelist.org - blockchain classifieds/NFTs/DEFI Pool
https://hivelist.store - multi-vendor e-commerce retail store and professional services marketplace
Vote for @hivelist.witness on Tribaldex

---
---