Latest Hivelist Store Products Update! New Items For Sale!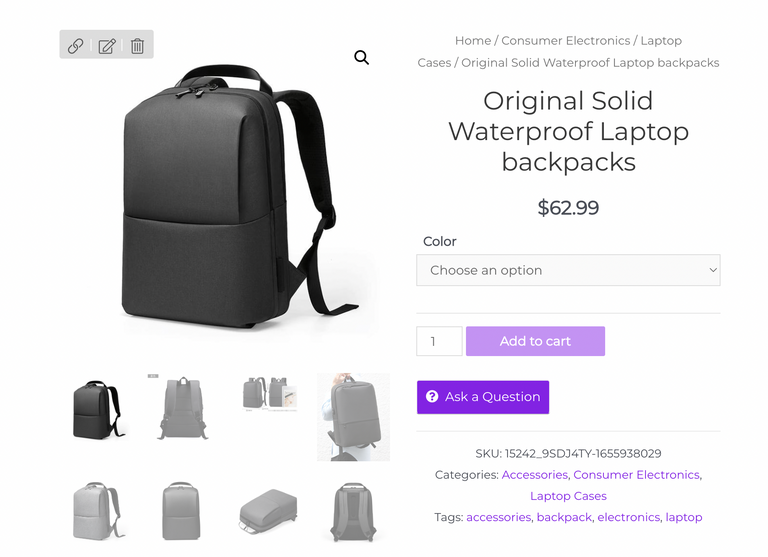 We are continuously trying to add products to the store that can hopefully be useful to people, not just random stuff. We intent to keep you up to date so that you know that you can use your crypto for it's original use, and that is for payments! We encourage the use of HBD in our store, giving it a solid e-commerce use case!
Today's featured products are all useful in their own rights!
Original Solid Waterproof Laptop Backpack
First off we have the 'Original Solid Waterproof Laptop Backpack'. This bag can carry up to a 15.6 inch laptop and help protect it if you get caught in a rain storm!
Check out the bag here:
https://hivelist.store/product/original-solid-waterproof-laptop-backpacks/
Mini Projector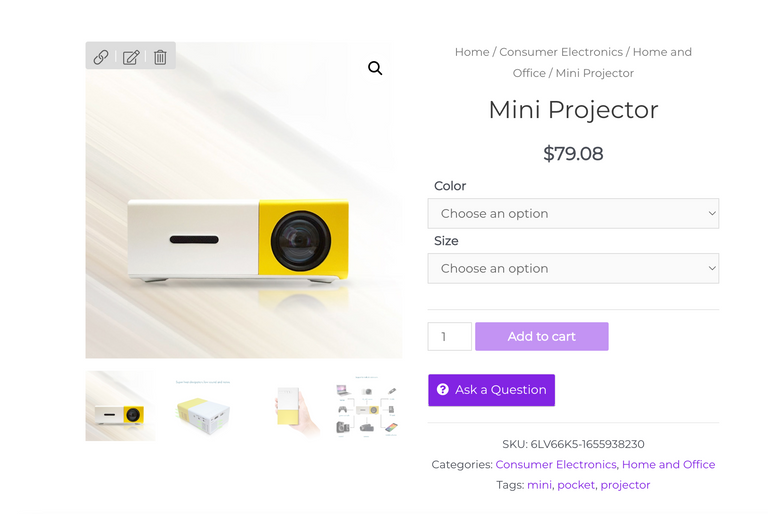 This little mini projector can be that awesome solution to have a screen on the go! It is small enough to fit in your new laptop bag along with your computer for traveling presentations!
Check out the 'Mini Projector' here:
https://hivelist.store/product/mini-projector/
Candy Color Macbook Keyboard Covers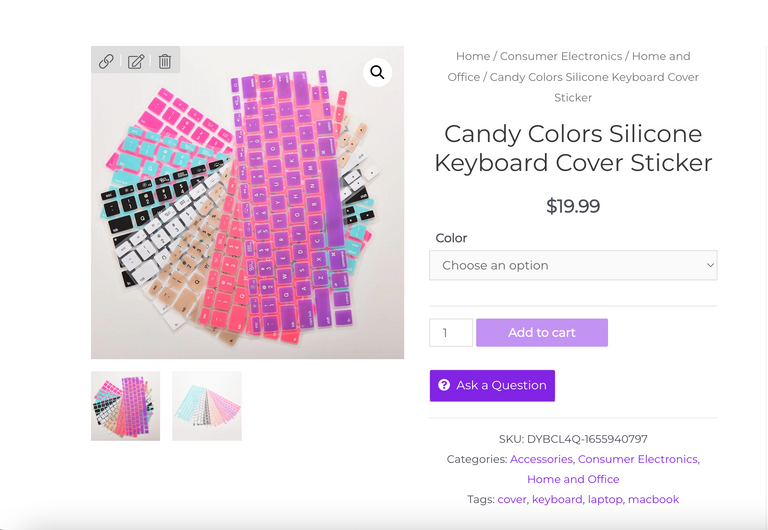 These keyboards have the ability to be the first line of defense agains liquid spills and greasy finger prints on your Macbook keyboard! So not only do they give your computer a fun, funky look, but it also serves as protection for your computer! Fits 13, 15, and 17 inch Macbooks!
Check out our funky colored keyboard covers for your Macbook here:
https://hivelist.store/product/candy-colors-silicone-keyboard-cover-sticker/
Do you have designs or products you want to put up for sale and earn crypto?

Come and take a look at becoming a vendor on our store! We pay in HBD for all of your sales and commission! We handle all payments and exchanges so you don't have to worry about all of that! Sell your own products or submit your designs to our print on demand service!
If you are interested in starting your own ecommerce business in the crypto world, then click here to learn more about becoming a Hivelist Store vendor!
Don't forget, we have Hivelist Store gift cards!!!

Need to get a special gift for someone, but don't know what to get them? Have you tried introducing someone to the crypto currency world, but want to make it an easy introduction, then try out one of our in store gift cards! You can purchase them with any number of our accepted cryptocurrencies!
https://hivelist.store/product-category/gift-cards/
Want to make some extra HBD? Become and Affiliate!

Come and sign up to be an affiliate and get paid monthly for any sales you refer to the store! Affiliate commissions are 5% of the profit from any sale! Get started as a Hivelist Store Affiliate Partner today!
Keep calm and Hive on!
https://hivelist.io - main info site
https://hivelist.org - blockchain classifieds/NFTs/DEFI Pool
https://hivelist.store - multi-vendor e-commerce retail store and professional services marketplace
Vote for @hivelist.witness on Tribaldex

---
---