Merry Christmas Everyone #2.. but let's support those who aren't so fortunate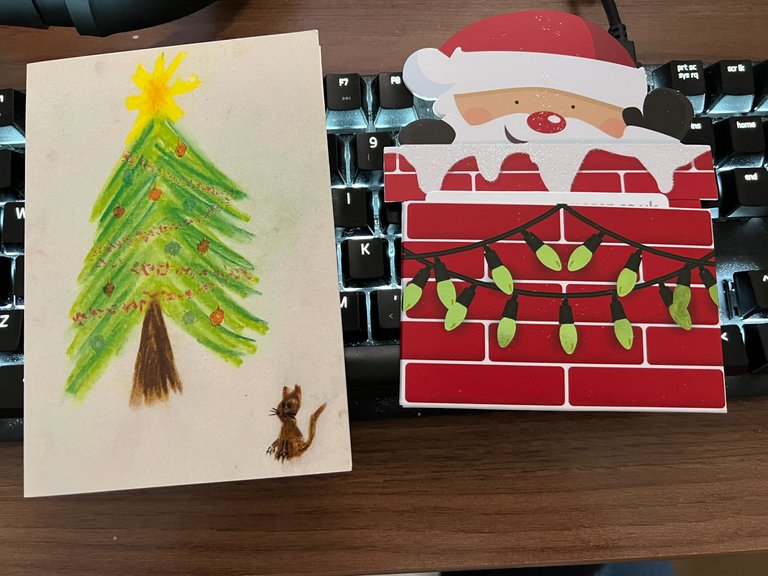 There is a lot I could have said about myself in my introduction post I wrote as I joined Hive recently, as over the past few days, I was delighted to meet a number of other new Hivers (if that's the right collective noun to use!).
By day I write code, a topic I will come back to more in 2022, as there is so much I could cover. I used to work for myself until last year when the pandemic and other things forced me to find a job with a company. To switch from contracting to "permie" life. Now this as it turns out wasn't a bad thing at all, in fact it could well turn out to be one of the best things I've ever done. A lot of that is due to the amazing luck I've had in landing with a really nice company.
I started working for them in February of this year and we all work from home, occasionally need to go into London and now of course the office has closed again, so all of us are home based once more. My CEO was somewhat gutted by that, as the hybrid way of working was starting to work really well with us splitting time between home and central London. He did however put it like this: "The government may not be able to follow their own rules but we certainly shall. Stay safe everyone!"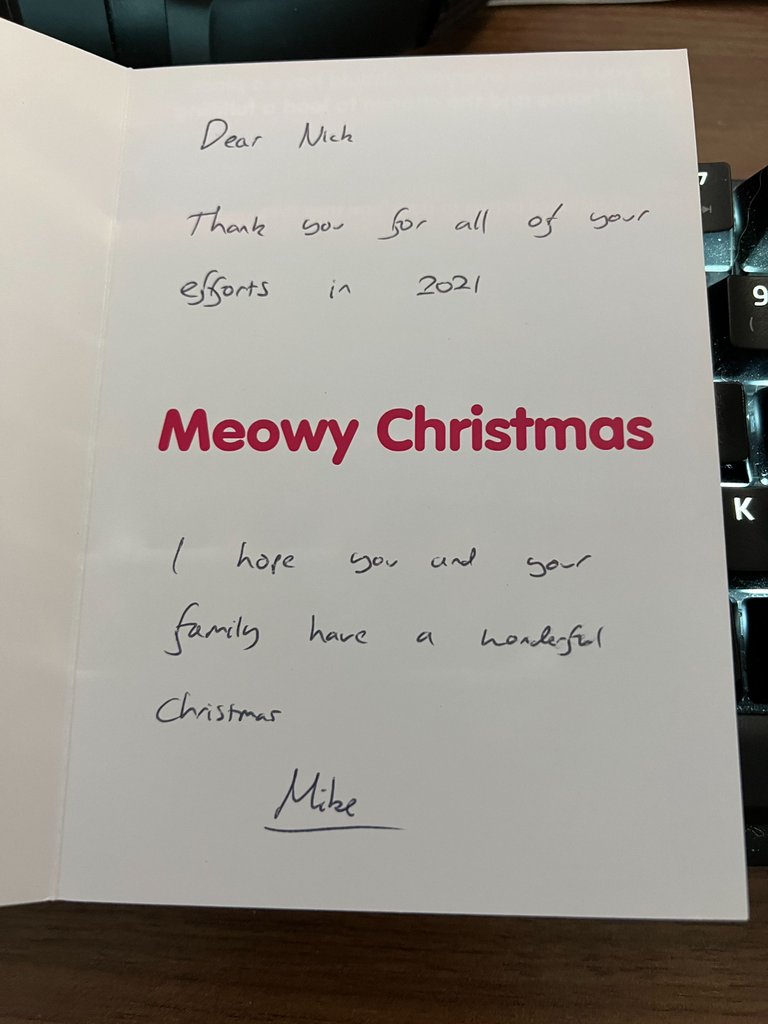 My CEO has sent us all a card and an Amazon voucher as a personal thank you to each one of us. I had no idea of course that he was going to do this. Very nice and made us all smile. Our company is very much a team of lovely people, it has that kind of culture.
We are a RegTech company and one of the products I am developing right now is called "Payments Compliance". We've a team of legal, research, journalist, tech, marketing and sales people. Our market is very much in online gambling/online payments and we're covering blockchain, crypto etc more in 2022. How cool is that! I know some see regulators as being something of a Nemesis but this is an opportunity the world has not had before... if the technology can establish smart contracts, why can't humans do it too!
I digress a little here because the real topic I wanted to touch on here is the charity we support as a company. This was all background stuff but I felt like I owed you more of an introduction to my world than I did the other day. Hive is, much like my company, a nicer friendlier place compared to others out there!
The Single Homeless Project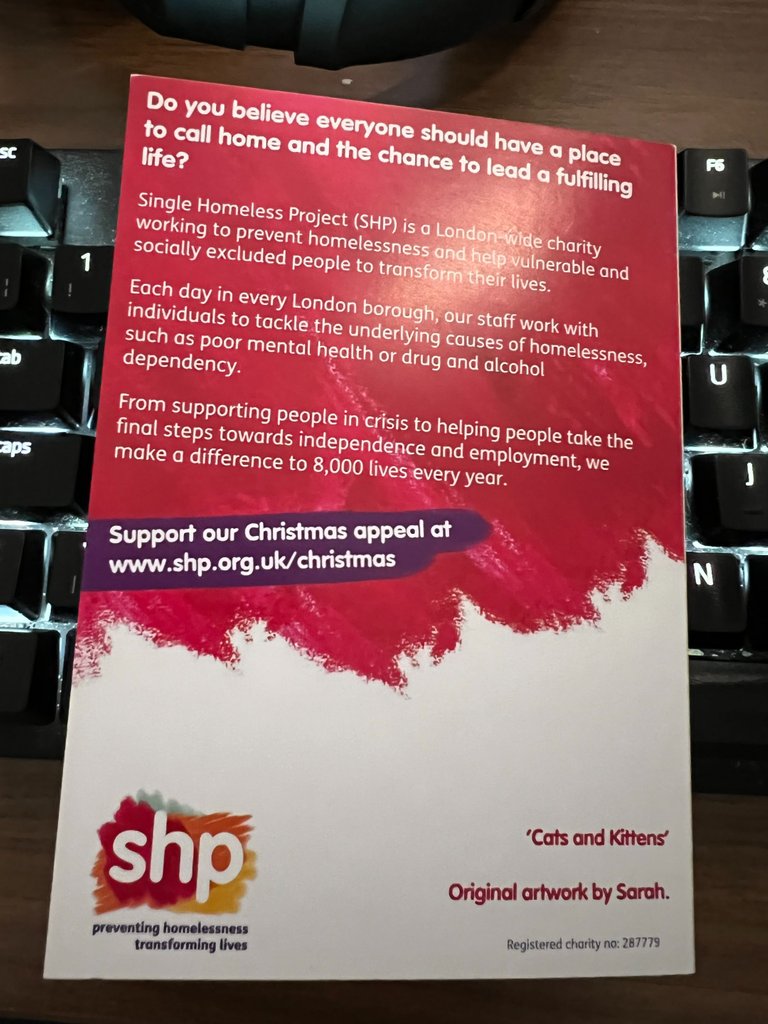 When I joined our company in Feb, we were of course locked down here in England and were for many months. Many of us were onboarded remotely, the company growing rapidly. Our two offices were for the most part closed to all. So as with many companies and organisations across the globe these past two years, we conducted all face to face meetings via Zoom. Something we conducted between all UK colleagues, the US team and some others who were stranded in Australia, Taiwan and other countries.
I soon heard about the charity committee we were establishing and I've supported a few over the years, so I joined. The only thing was, we hadn't nominated a charity! We needed to choose one.
After some deliberation and a couple of rejections believe it or not (due to our association with online gambling) SHP were delighted to partner with us.
The pandemic however presented us with a problem, ruling most fund-raisers out, we weren't allowed to go anywhere. We could "walk" though. Everyone was allowed so much time a day for exercise after all, how about walking from our office in London to our other office in Washington,DC?
All we needed to do was get as many people involved, use Strava, go for walks in our local neighbourhoods, go out on the bikes and we pooled our accounts together to create a leaderboard. We just needed to do 3362km (I think it was) and we achieved it. Next we decided to go even further and loop back round.
It was great on a personal level, as Tina (my wife) and I tracked our steps wherever we went, knowing that they would clock up and go towards the charity endeavour.
We raised a few thousand pounds in the end and we wish to do more of this in 2022.
I am therefore looking for a good method in which I can use some of my Hive earnings to make a donation to SHP and help them further. So if anyone has any knowledge to share, please feedback in the comments below.
---
---