Why Crypto Regulations is Needed
I think one very important subject matter that should be discussed in the cryptocurrency and blockchain space is the topic of cryptocurrency regulations. Yes, there has been talks about it but I feel it has not been duly deliberated upon.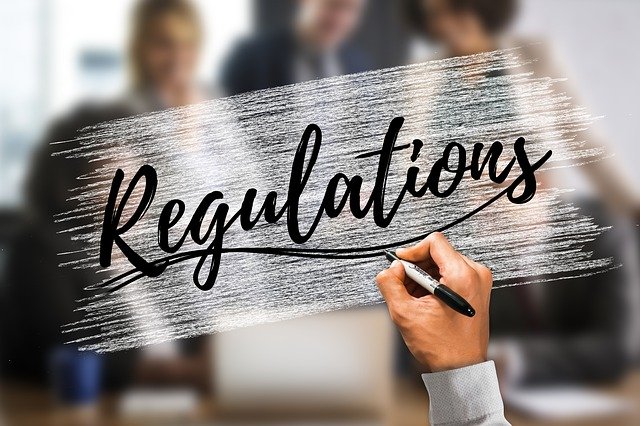 Source
---
On the other hand, different people seem to always have different views whenever the subject of cryptocurrency regulations is being talked about by the government. Of course, people should be worried and skeptical when some governments tend to delve into the matter of cryptocurrency because we know some government generally do not like cryptocurrency.
The reason they don't like it is because cryptocurrency gives power to the citizens but this is a topic for another day. That not withstanding, cryptocurrency still needs proper regulations if there must be a wider usage and global mass adoption.
It's true that the adoption of cryptocurrency has been increasing over the years but truth is that there is still a larger population yet to understand what cryptocurrency is and how to be a player in the space.
Just like it was stated by the Binance CEO CZ, it is needful that blockchain and cryptocurrency platforms align themselves with policy makers and regulators in order to arrive at some regulatory parameters that would in turn foster cryptocurrency adoption as well as the safety and privacy of users.
---
Now, you might disagree but here's why crypto regulations is needed:
Regulating cryptocurrency could help in eliminating certain risks. Naturally, dealing with cryptocurrency is very risky when considering how volatile it can be in terms of price. But there are some other risks that exist merely because anyone can just decide to create a token and launch it on the market without having any good intention rather than to rug pool and leave investors in losses.
Scams and crypto crimes would be reduced. It is no longer news that many people have been scammed of their money in the space using different tactics. Some through airdrops and some through hacks. All of these could be reduced if there are some regulations and guiding global policies on crypto.
By so doing the cryptocurrency space will be more safe for players while innovations will increased as well as adoption.
What do you think?
Posted Using LeoFinance Beta
---
---