BOOK SALE: The Plague
Picked this gem up at a book sale a few years ago. I'd be willing to sell it for the right offer. Feel free to approach me if you want to part with your satoshis.
The Plague is a novel by Albert Camus, published in 1947, that tells the story of medical workers finding solidarity in their labour as the Algerian city of Oran is swept by a plague.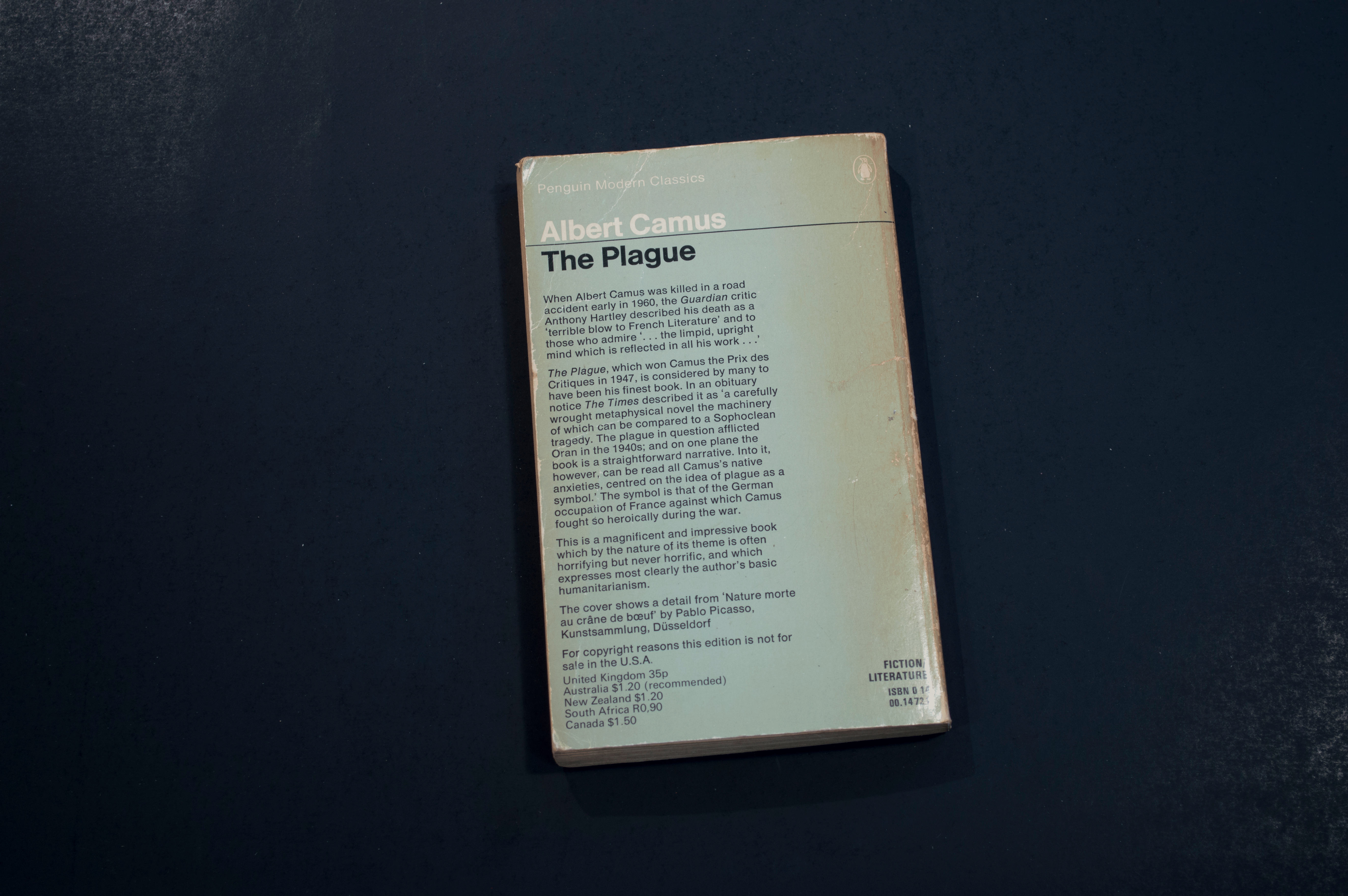 ---
---