Stand with Ukraine: my fundraising post

Hi there my Hivean friends and followers!
Just like millions of other people around the world, I am totally heartbroken to see what has been happening in Ukraine, just a few hundred kilometers from my beloved Czech homeland and also from Poland where I am currently based. Here in Central Europe, we have our own experience with invasion of the Russian Army and we thus have the utmost understanding, sympathy and solidarity with the Ukrainian people.
I am sure all of you guys know what is going on there, you can actually follow the events almost live from the posts of some of Ukrainian fellow Hivers like @zirochka, @blind-spot, @torem-di-torem and others. It´s extremely sad and heartbreaking read though.
Here in Poland where I am currently staying, the support for Ukraine is perceptible absolutely everywhere. Numerous demonstrations and charity initiatives have been held here in Krakow, people send everything from foods and clothes to the refugee centers, the government opened the borders for and take care of all of those who were lucky enough to escape Ukraine. The hostility towards the Russian Army and the president Putin is incredible. It does feel like if the people of Poland could join their Ukrainian fellows and fight against the invaders side by side, they would do it right away and with pleasure.
Here is a few shots that I took earlier today at some of the demonstrations held here in Krakow.
---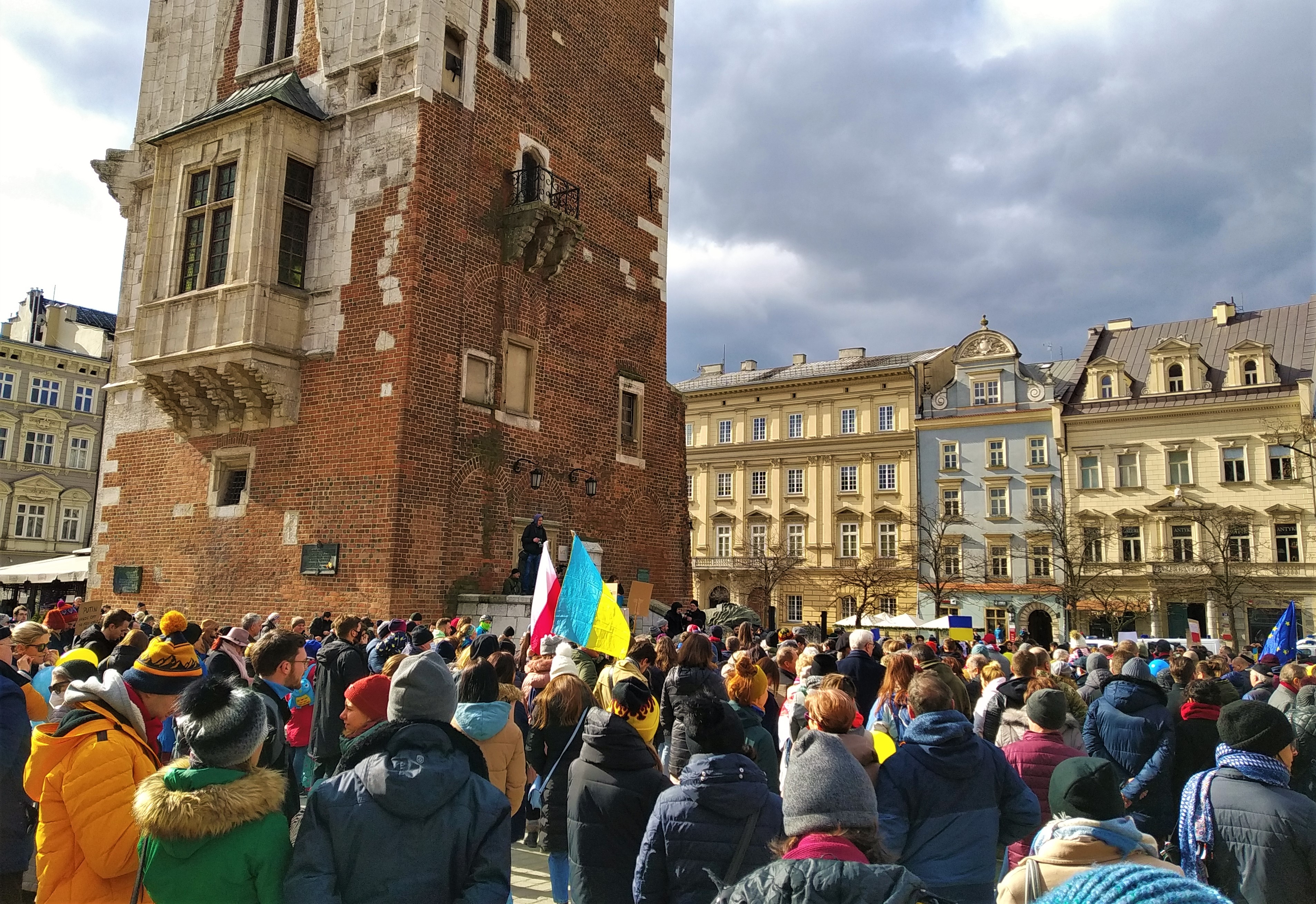 ---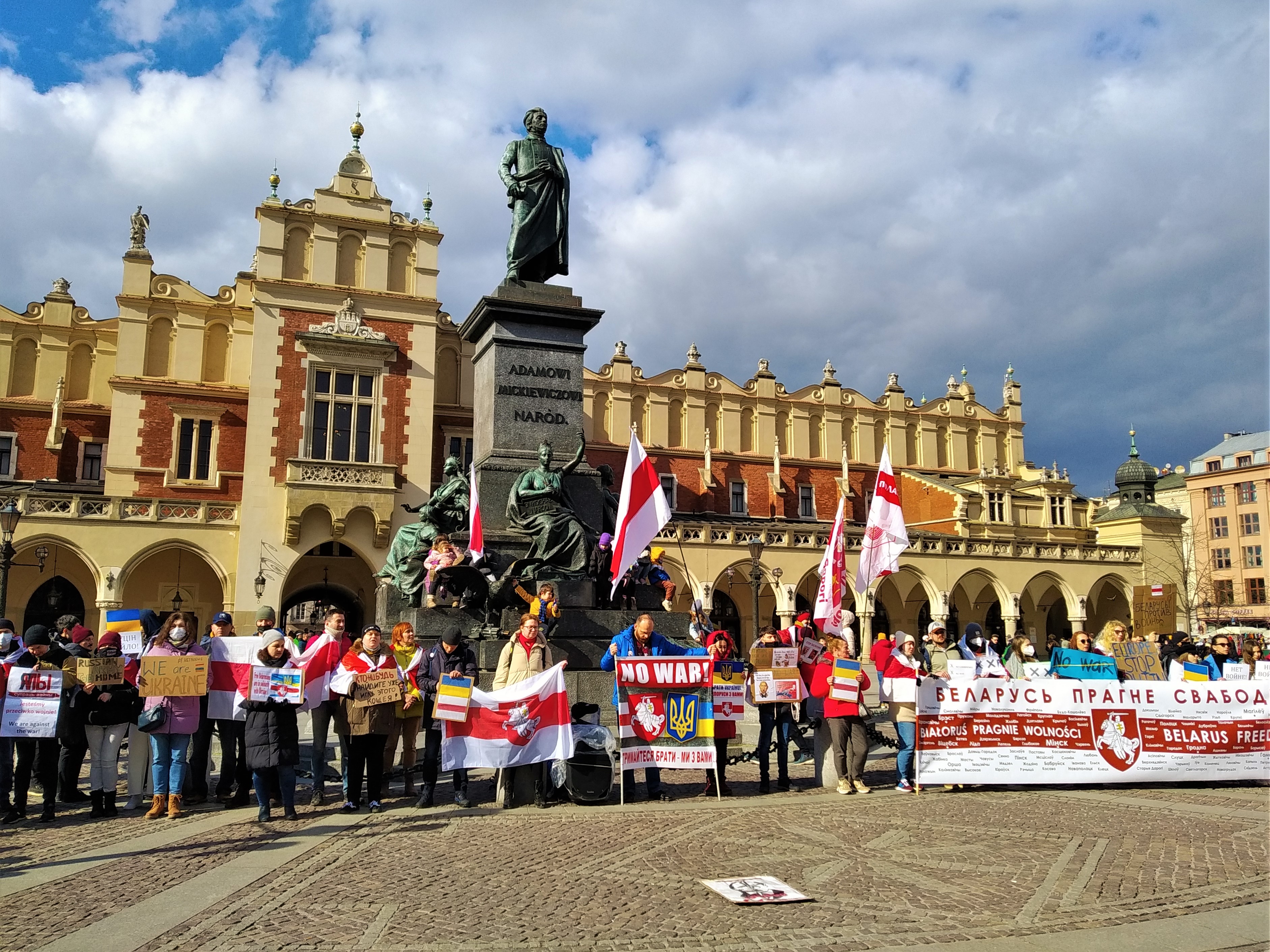 ---
---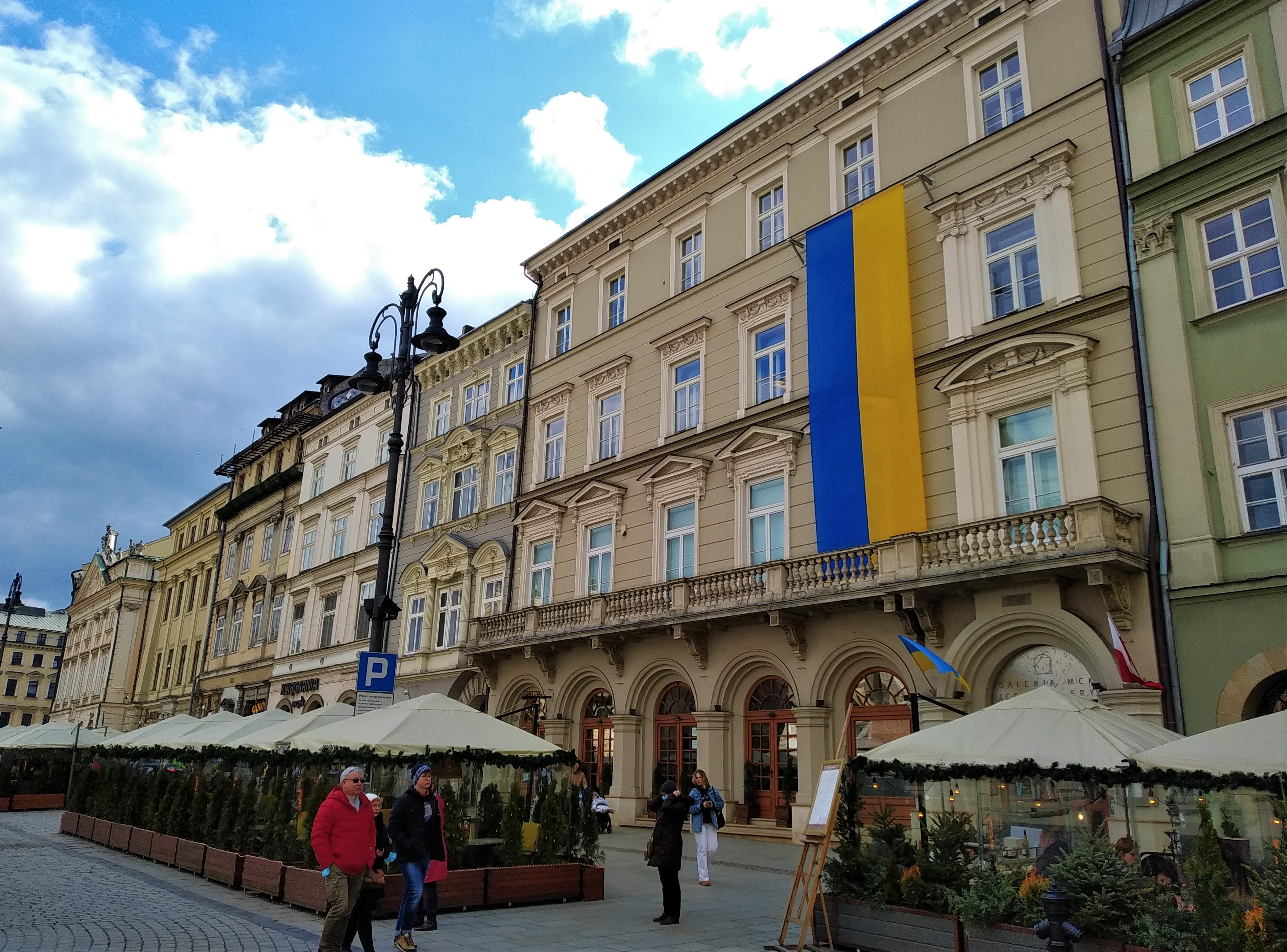 ---
---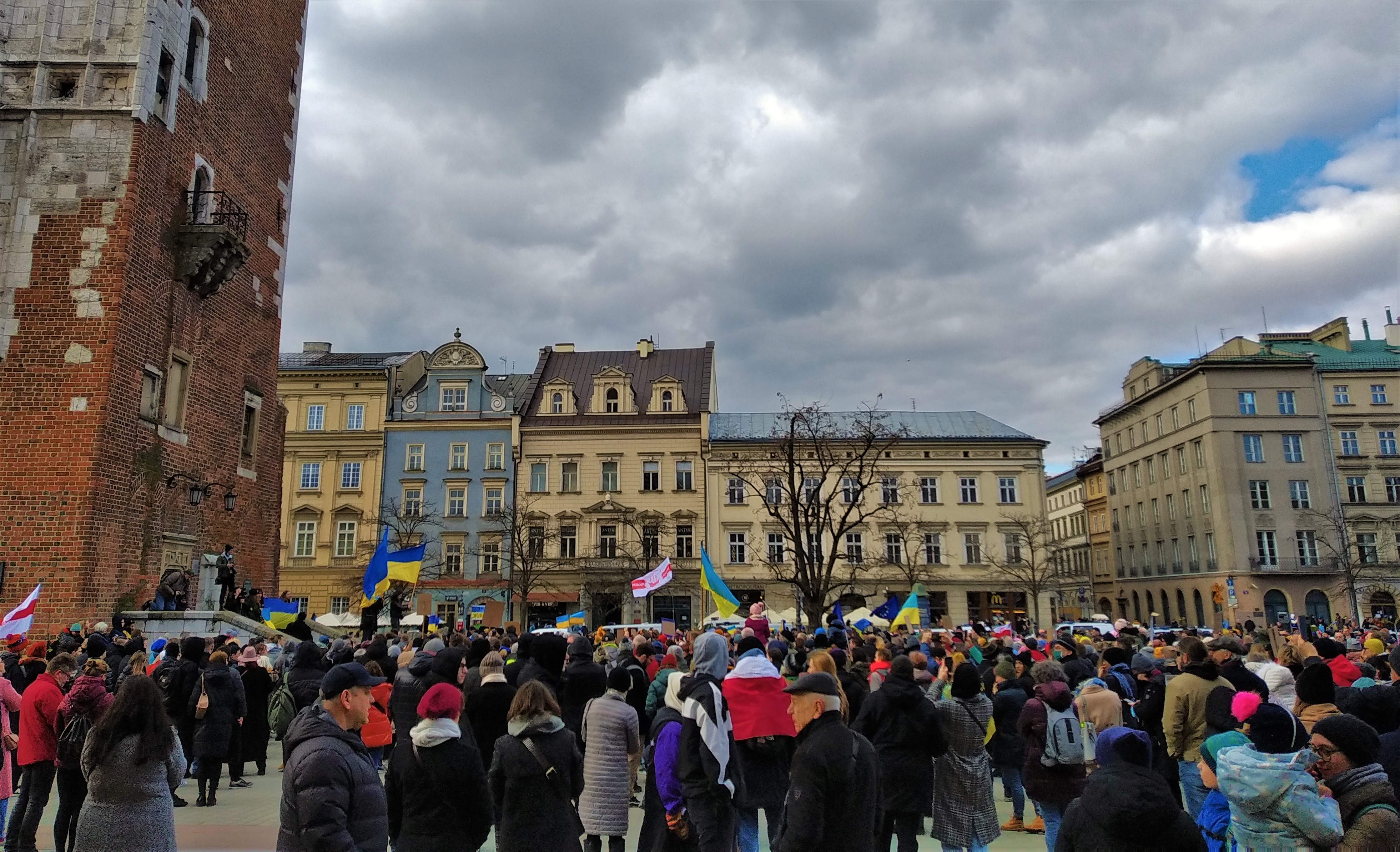 ---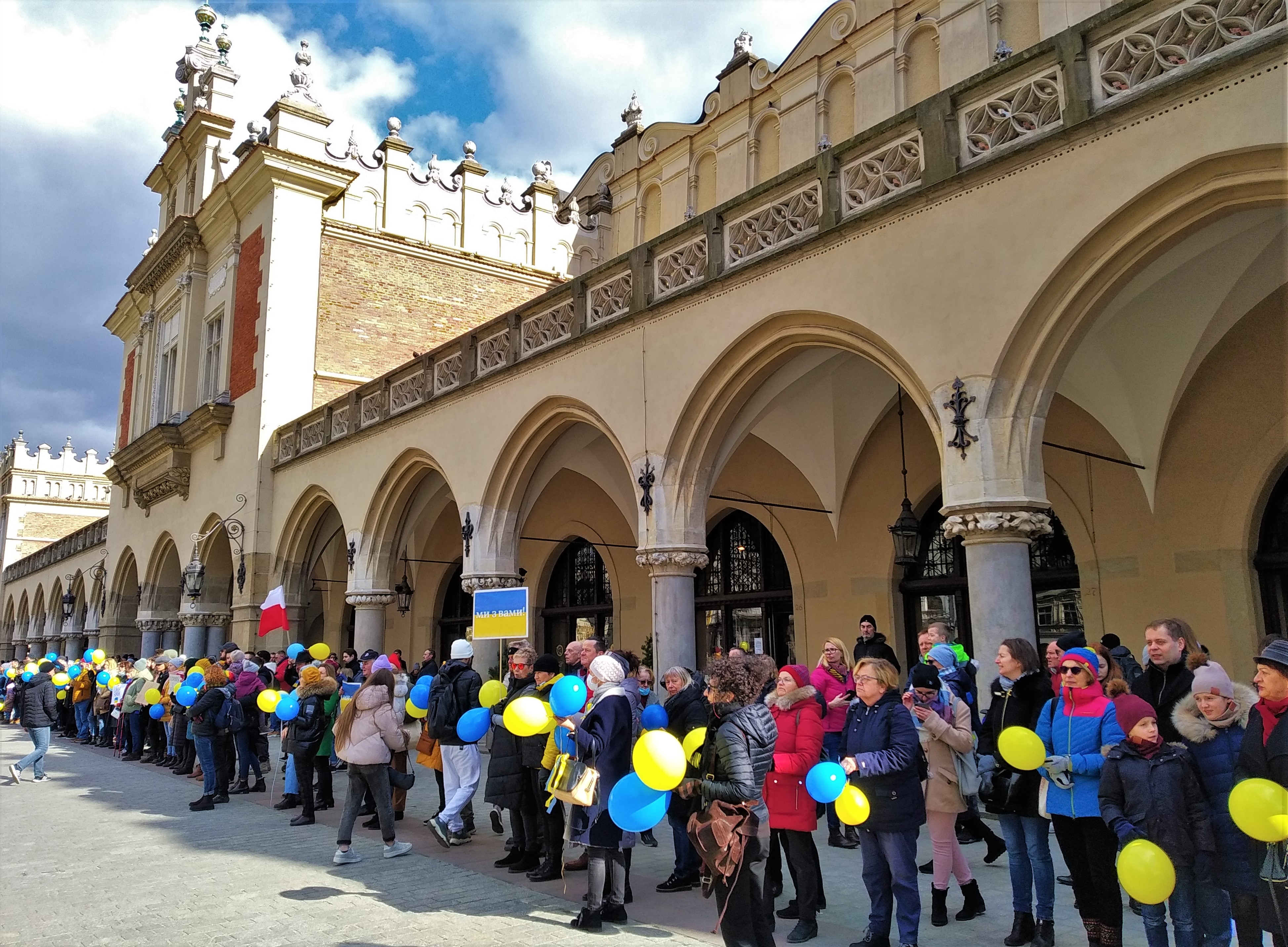 ---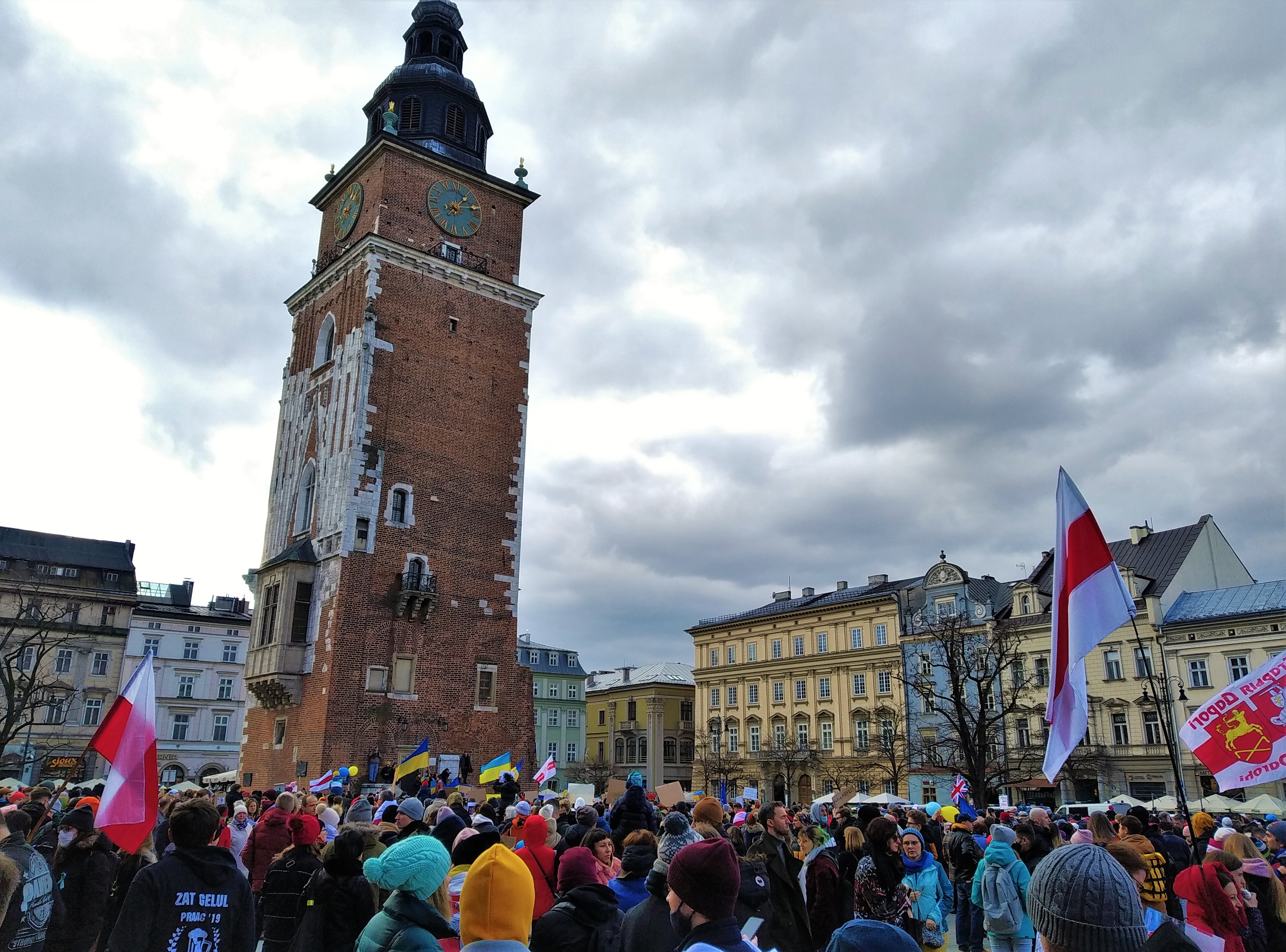 ---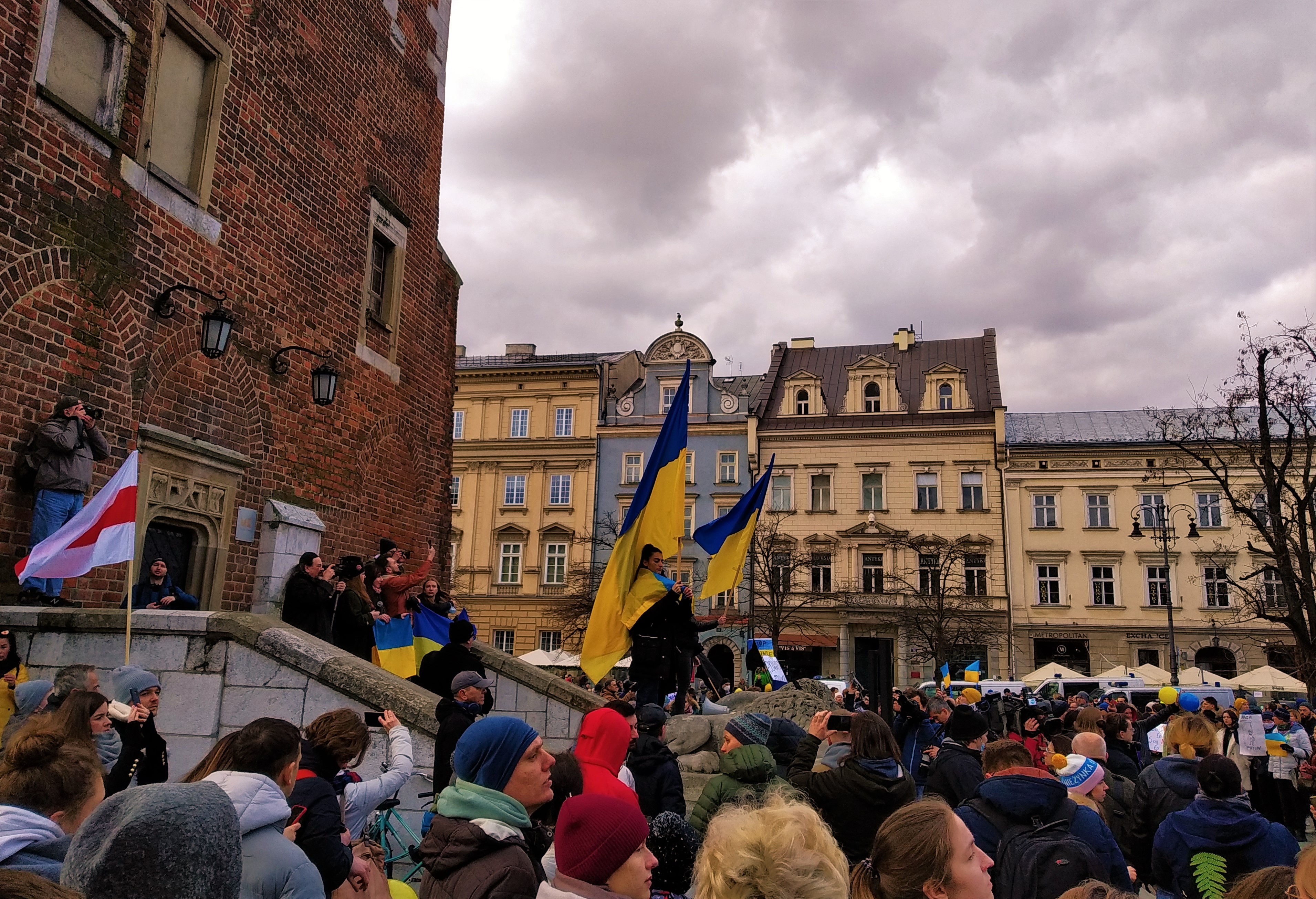 ---
---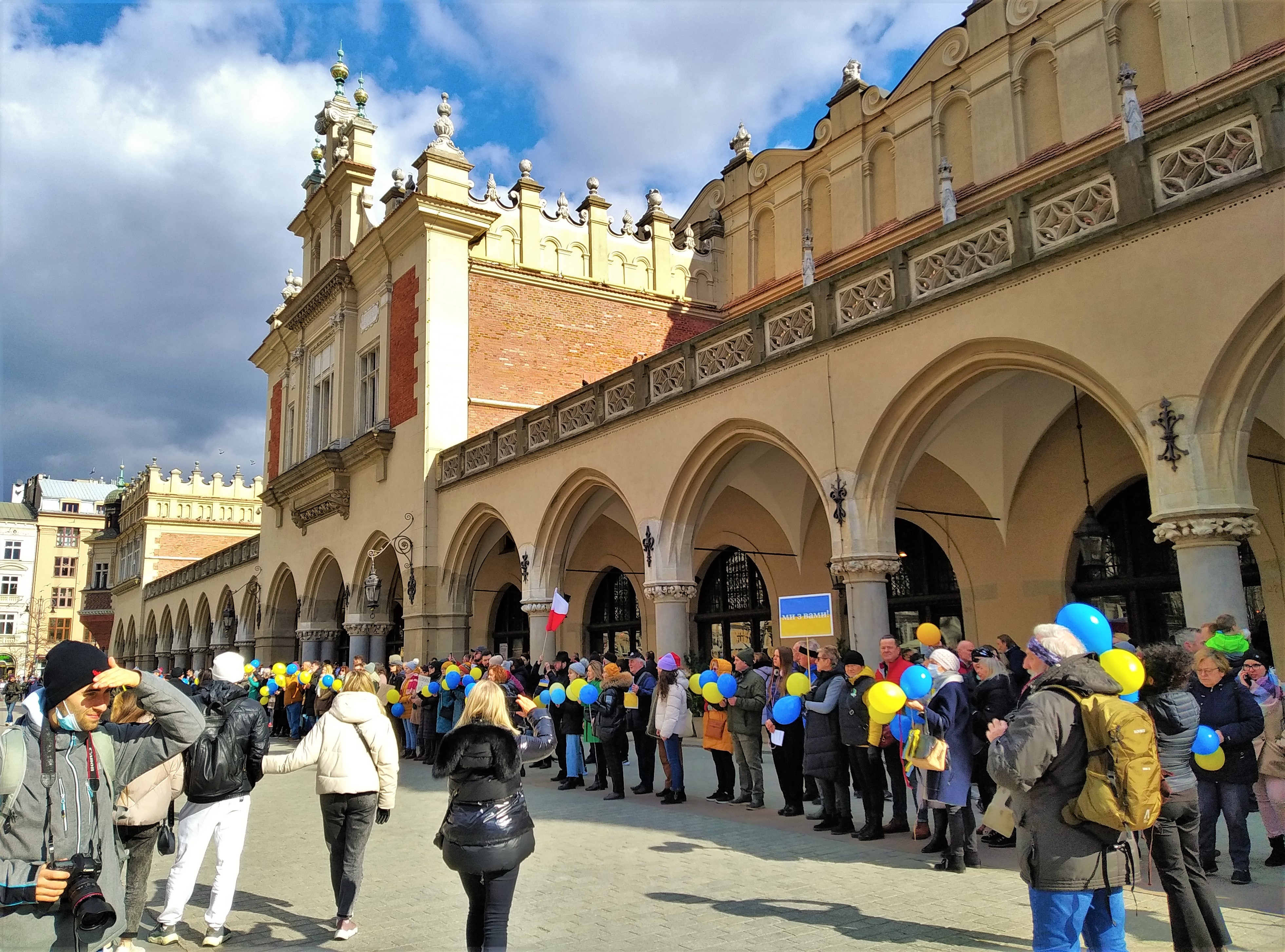 ---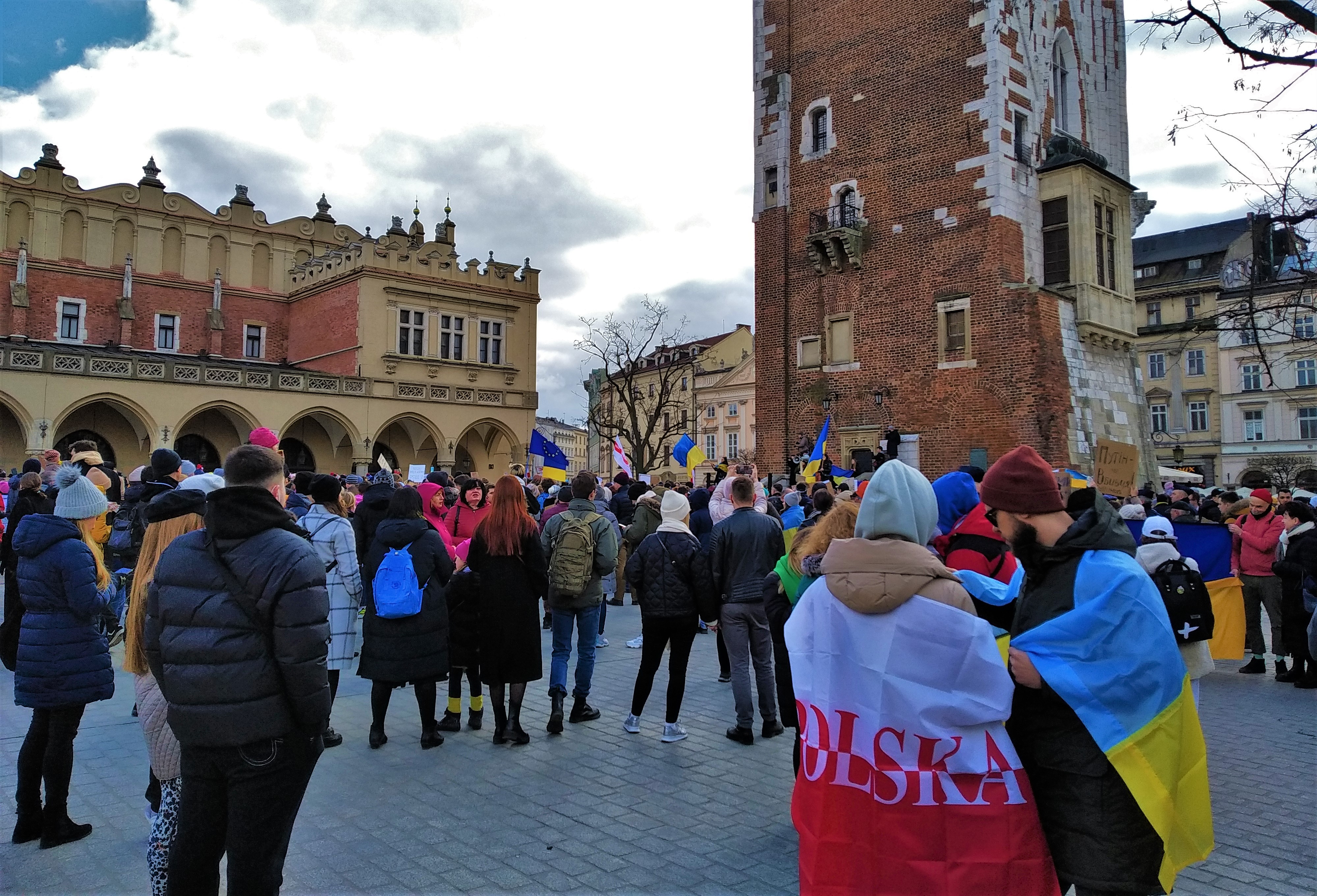 ---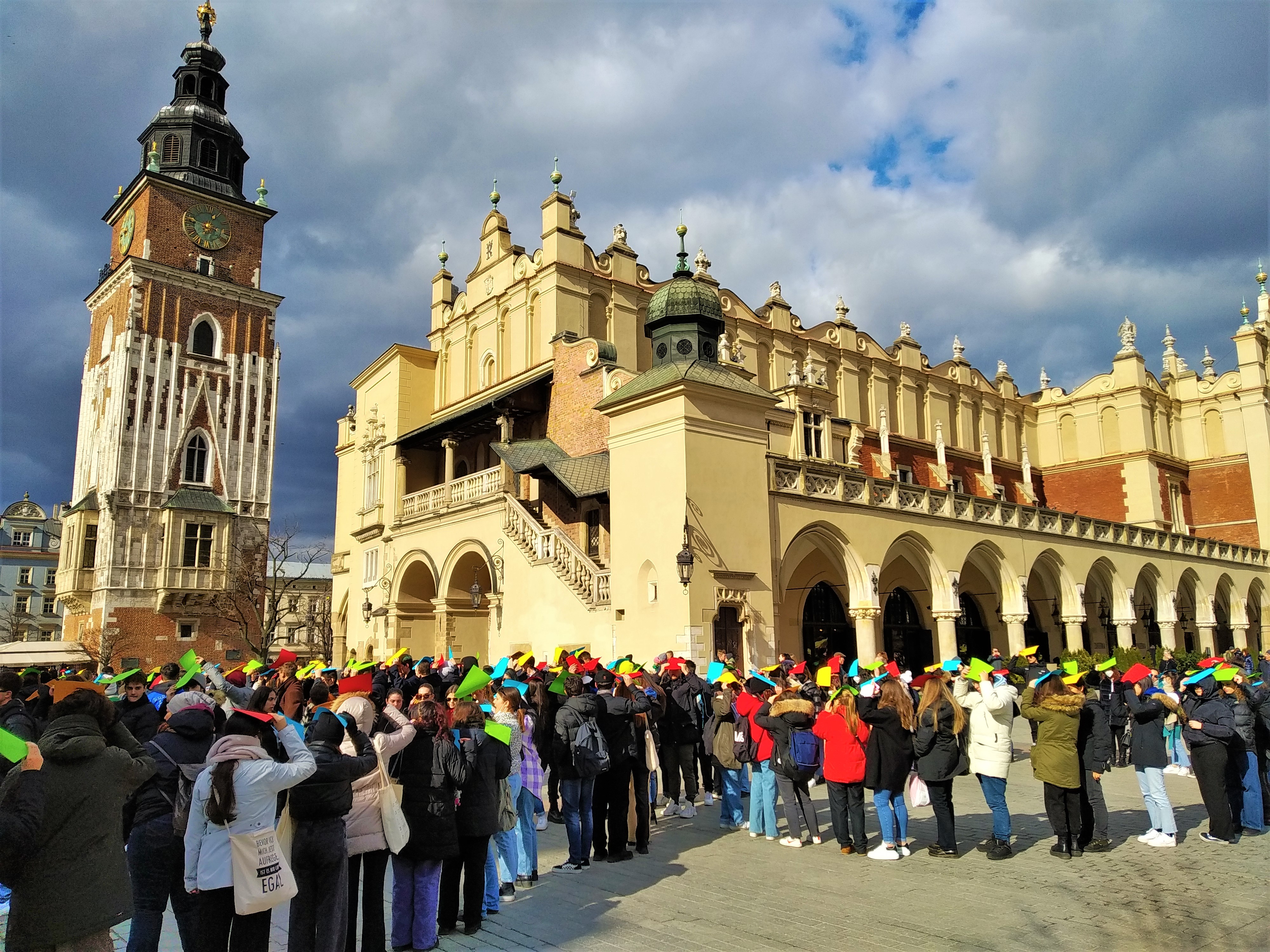 ---
As the title of this post suggests, this is also my fundraising initiative. The entire author reward from this post (both the liquid part and HP) will be converted to fiat money and sent to some renowned and credible charity organization to be used to help the people of Ukraine. I will also add some contribution from my own pocket of course. Next Sunday, after the payout of this post, I will take care of everything and share the details with you in another post where I will inform you about how much money we raised and where I sent it to.
Thank you so much for your cooperation and for your support for Ukraine. Remember, those guys are not fighting just for themselves and their freedom but for all of us.
Btw two of my friends here on Hive are currently running their own fundraising initiatives too. It´s @onlavu with this post: https://hive.blog/hive-194913/@onlavu/kyiv-in-more-peaceful-times-part-one-donation
And @craftingwithreny with this post: https://hive.blog/hive-148441/@craftingwithreny/butterfly-craft-with-ukraine-colors-to-show-your-support-template-included--all-earnings-will-be-donated
If would be great if you could support those two posts too. The authors will also send the author rewards from those posts to Ukraine.
Edit: If you want to make some extra donations beyond your upvotes, you can send liquid Hive or HBD to me with memo "standing with Ukraine" or something like this and I will add it to the total amount raised.
---
---
---
This post was created by me for the Hive blockchain exclusively. All rights reserved.
---
---
---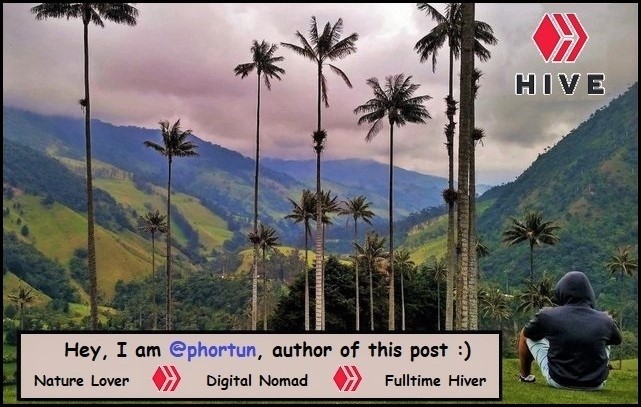 ---
Thank you for visiting my blog. If you like posts about Nature, Animals, Ecology, Crypto, Traveling, Sport, Photography and discovering secrets and beauties of the World, feel free to follow me as these are the topics I mostly write about. Have a wonderful day and keep on hiving, guys! :)
---
---