My Splinterland Card Drawing #27.
Hello, TGIF, Sorry for the late post I have been working 12-hour days and haven't had any free time, but I took today off to spend time with my wife and the kids. My daughter had a breakdown yesterday about her mother being sick so I think its family time for the whole weekend and maybe even next week, but I will still be putting these up and next week I will be doing something to give away a couple Legendary cards and Epics it's going to be different. Don't forget to thank all the people that upvote these post they help keep it and going. THANK YOU FOR THE UPVOTES! Remember with the hbit command you can only do two other ! commands now with it in a reply. I want to thank all of you for all the best wishes, support and for being understanding and positive with the comments. All of you are awesome and I could not have paid for a better community of people. THANK YOU ALL for being understanding.
I am now down to every 2 days, and I am sorry to say that I have decided it is going to stay at 2 days for a while. For each card that I put up for prizes, I have also added the lore of the card below them, read them if you are interested, together they kind of make a story. If you can, do an upvote so the cards can get better everything these giveaways make go to getting better cards it is not for me.
HAVE A GOOD WEEKEND
Congratulations on the to the winners of drawing #26 who were dub-c, nasty13322, and waynechuasy all of them followers so they got an extra Chaos Legion card for being followers.
The cards are sent.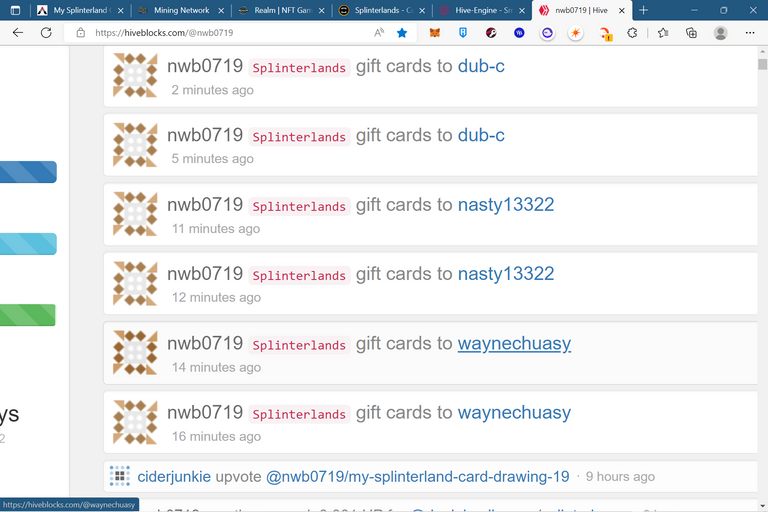 Now on to the drawing.
I have decided to start giving to the community by holding a card raffle every five days starting off, (Now down to every two days) then decreasing every two raffles, until it is every day. I have had to change it two every two days for a while due to family business.
It will consist of a first, second and third place, randomly selected. The hive that is earned will be used for future contests for more expensive cards. The more followers, upvotes and comments, the better the drawing gets. I have added where you can get extra entries into the drawing not required but very appreciated.
To be entered:
*Comment bellow and like.
*Add your in-game name in comment.
*Repost= extra entry (more than ten followers)
*Mining in the comment with !HBIT= extra entry
*Please follow=extra entry and if you take 1st, 2nd, or 3rd place you get an extra random card, not required but very appreciated.
*Check out TEERANDOM and GOLDMEMBER ARCADE on TWITCH.TV, follow and get an extra entry into every drawing.
THE CARDS
                                         First Place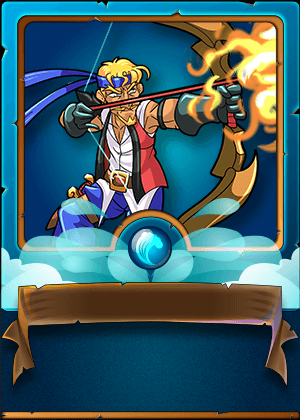 The Pirates of ΛZMΛRÉ have destroyed countless ships and crews with muskets and cannons, but recently they have added archery to their arsenal. Their arrows explode into flame upon contact. When they attack at night, the Archers like to go for the sails first; it makes a nice light show.
                                         Second Place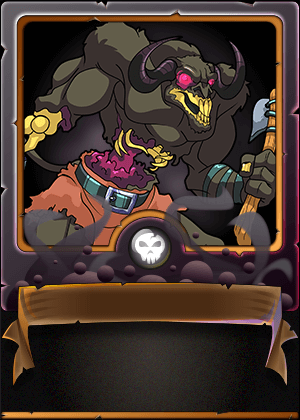 The creatures of Anumün generally despise the Dark Eternals. There are few Goblins or Lyverians who give up their souls by signing the Dark Contract, but the nomadic Minotaurs of the south are simple-minded. They can occasionally be tricked into signing by the more devious Dark Eternal Missionaries.
                                          Third Place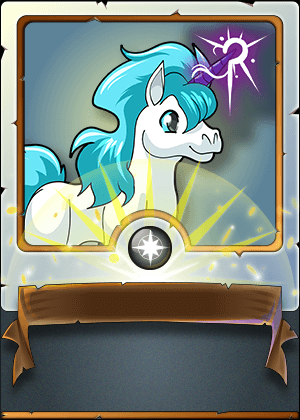 There has been a Unicorn baby boom in the last few years that has all Khymians nervous. Baby Unicorns are much better natured than their older relatives. They already possess magical powers, but they're simply adorable, and they do not yet realize that they are sacred. The problem is that they tend to wander wherever they please, often getting themselves into trouble. Terrible cosmic events always happen when a Unicorn is killed, even if the Unicorn is small. With small Unicorns wandering the streets of Shimmer City, the Khymians are on edge.
GOOD LUCK
THE POINTS LIST
screamheart-111
candnpg-1card-11111111
jakkal-2card-
kheldar1982-111
instamental-card
curtis90-1card-
dub-c-1card-1111111
eijibar-1
drnoobpro-11
tinyputerboy-111
thaddeusprime-1card-111111
shawnmichael-gt-1card-
elfino28-1111
casimirio-1111
taintedblood-11
eustacekid-1111
gregory-f-1card-111111
maakue-1
waynechuasy-111111
danideuder-111111
lorddiablo-1
arpuch-2card-
mxm0unite-1
kimikimi-11
txracer-11
xheadhunterz-card-1
noonespecialz-11
ericburgoyne-111
sieghard1990-1111
jonimarqu-card-11
lordshah-1
butops-1111
irisworld-1
brando28-1
johnripper-1
angelinafia22-1
dagz-11
amaari-1
nfteam0173-1
maurye23-1
Please let me know if you do not want to be on this list below for my giveaway's.
@lorddiablo @monster.farmer @teerandom @mattlafourcade @walnutz
@blackfoot92 @aemaez @eirth @alexis666 @fire-born @yasky @Butops
@emitv @jakkal @drnoobpro @shawnmichael-gt @thegoliath @rtonline @eirik @sheikh27 @luizeba @tengolotodo @blitzzzz @dubble @relf87 @mr-house @seeweed @patomal666 @handtalk5 @mcrahman91 @dagz @kimikimi @hatdogsensei @highhaschdi @spicywing @kheldar1982 @tertius @danideuder @circlebubble @lordflu @magalli @cynano @casimirio @kyo-gaming @stekene @bananofarmer @dtam @dewabra @jmehta @makhinoo @amaillo-m @jfang003 @irisworld @pix21 @technocrypton @elfino28 @candnpg @squishna @ghostlybg @gregory-f @taintedblood @screamheart @trashyomen @nex711 @myeong @mairapanelo @thaddeusprime @orebutb3 @tinyputerboy @nysster @instamental @stamato @kimikimi @curtis90 @jingo-submo @lordanquek @ianballantine @vaporent @donpapy @ecto1337 @diochen @deathstarer7 @henruc @scfather @submo @mxm0unite @brando28 @pero82 @pandachef @tub3r0.gaming @highfist @mcrahman91 @tedus @koodies @assasinos3 @derfabs @gondek @lordshah @flummi97 @karmaa13 @lovefallen @tub3r02 @dub-c @jonimarqu @maurye23 @nfteam0173 @angelinafia22
---
---