Risingstar 10days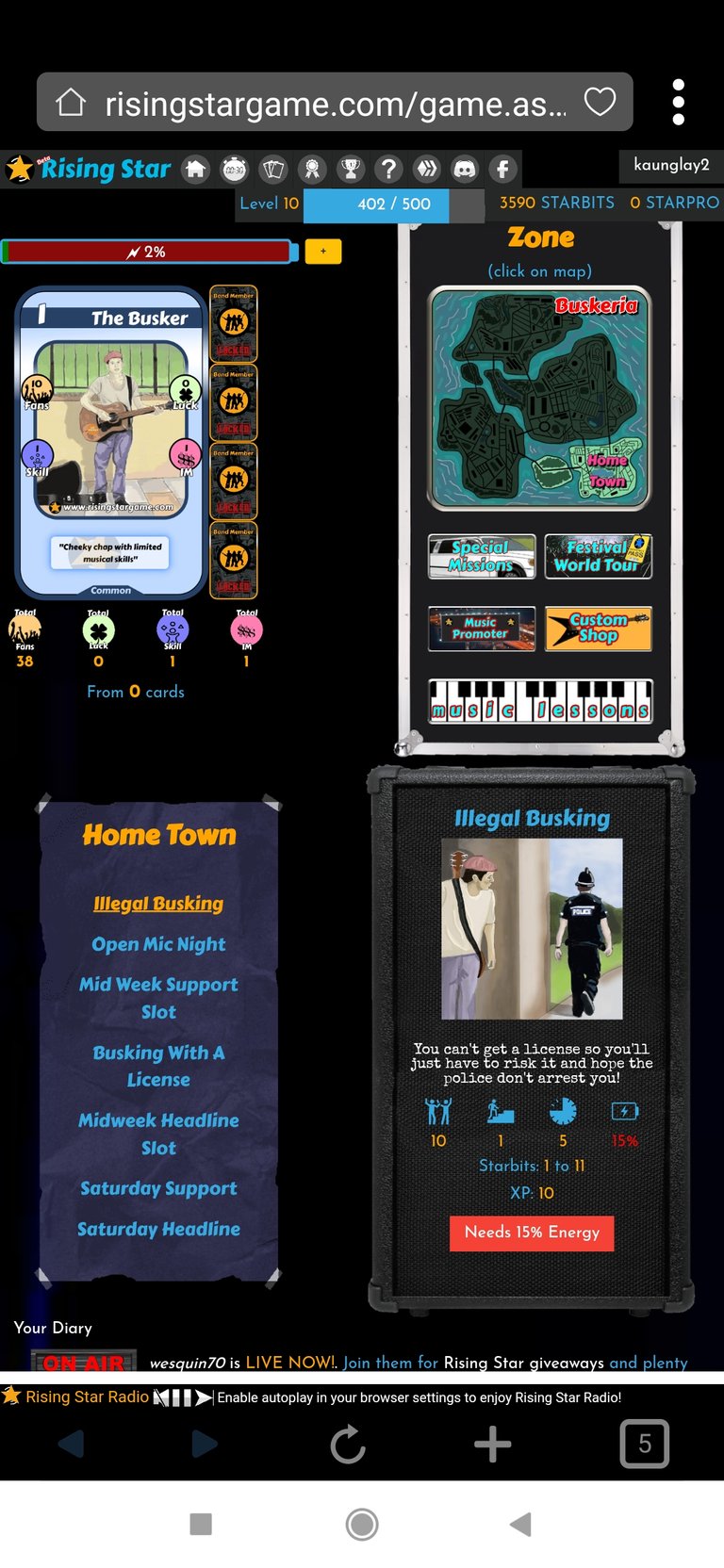 It has been 10 days since I started listening to Rising Star music.
Rising Star is a new member who has started playing.
At the end of my 10th day, I was still at level 11.
The number of fans has increased to 99.
I think there are 28 of my loyal fans. Fans are trying to understand how to keep it.
Luck is still 2 luck when you reach level 11.
Skills are not up yet.
Other things have not changed.
In the days to come, I will try to raise the level and understand as much as I can.
May you all have a wonderful day.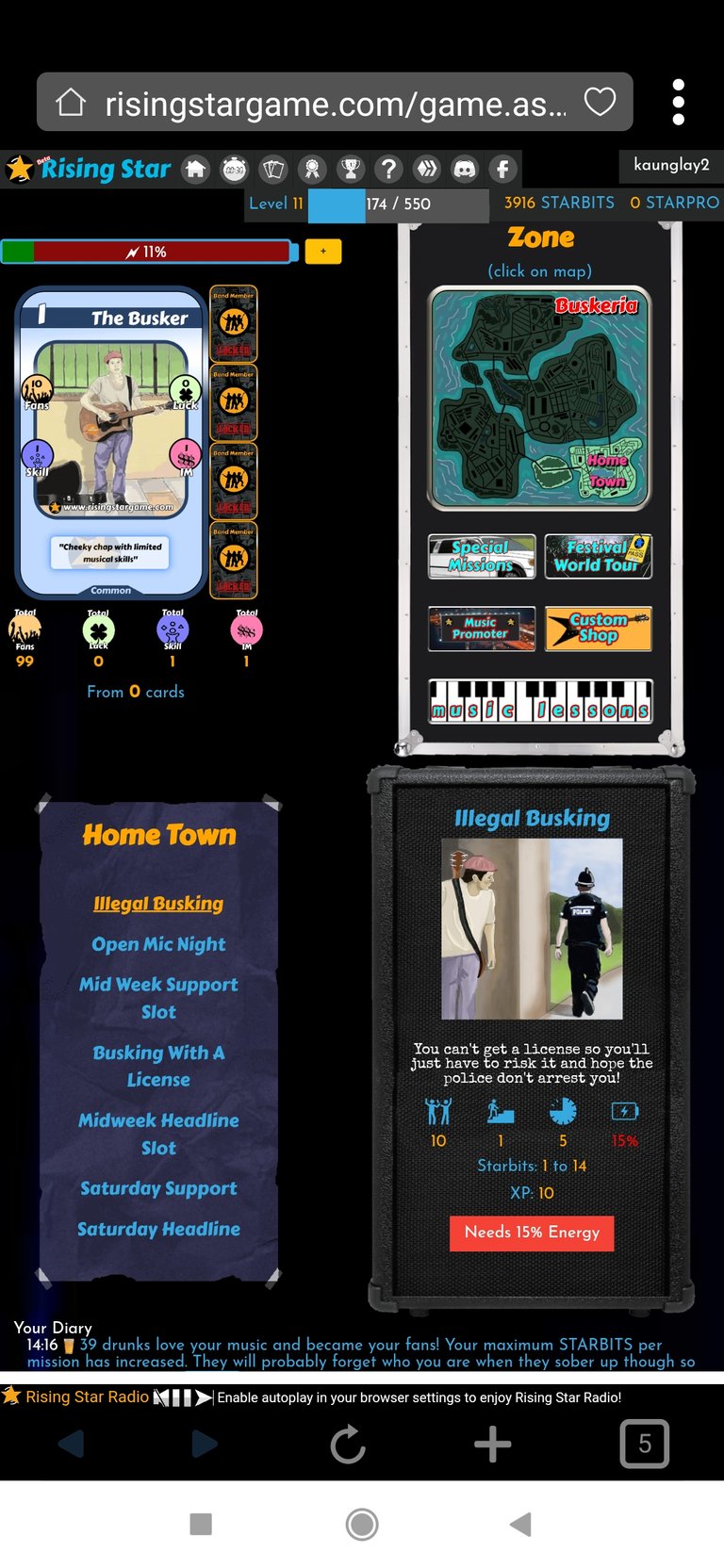 ကျတော်သည်အခု Rising Star ဂီတကိုစတင်ပြီး နားထောင်နေခဲ့တာ ဒီနေ့နဲ့ဆို ၁၀ ရက်ရှိပါပြီး။
Rising Star စတင်ပြီးဆော့နေတဲ့ member အသစ်တစ်ယောက်ဖြစ်ပါတယ်။
ကျတော်ရဲ့၁၀ ရက်မြောက်ဆော့ပြီးတဲ့အချိန်မှာတော့ ဆော့တဲ့အချိန်မှာ level 11အနေနဲ့ဆက်ရှိနေပါတယ်။
Fan တွေကတော့ ၉၉ ထိတိုးသွားခဲ့ရပါတယ်။
ကျတော်ရဲ့အမာခံ fans တွေအနေနဲ့တော့ 28 ယောက်ရှိသွားပြီးထင်ပါတယ်။fan တွေကလဲ ဘယ်လိုထိန်းထားလို့ရမလဲဆိုတာကို နားလည်အောင်ကြိုးစားနေပါတယ်။
luck ကတော့ level ၁၁ ရောက်သွားချိန်မှာလဲ 2 luck အဖြစ်နဲ့ပဲရှိနေတုန်းပါပဲ။
skill တွေကလဲ မတက်သေးပါဘူး။
တခြားသောအရာတွေလဲ မပြောင်းလဲသေးဘဲ ရှိနေဆဲပါပဲ။
နောက်နေ့တွေမှာလဲ level တွေတက်အောင်လုပ်ပြီးတော့ အတတ်နိုင်ဆုံးနားလည်းအောင်ကြိုးစားဆော့ပါဦးမယ်။
အားလုံးပဲကောင်းမွန်တဲ့နေ့ရက်လေးတွေပိုင်ဆိုင်နိုင်ကြပါစေ။
---
---