My Hive journey so far..
Hello and welcome to all the readers
Today, i want to share my hive journey with everyone.
I was introduced to Hive/CTPtalk by Jon (@jongolson) via clicktrackprofit relaunch.
At first instance, i was not very keen and relaunch did not inspire me.
But, when startearning.today was launched as a clicktrackprofit funnel, i got curious.
I have always been keen on crypto as a hobby. Collecting bitcoin (satoshis) and experimenting on other altcoins.
So, on 11th April, 2020 I signed up on Hive via esteem app (relaunched as @ecency)
Signup was smooth, but understanding the set of keys and setting up keychain etc was a daunting task.
I am a application developer, mainly working on angular and webapi. I too had some challenges setting it up.
Well, I did not do anything after doing setup for few weeks.
It was in mid of May, I started looking around on the CTPtalk website, at this point i was not aware of hive power, resource credits etc.
I started putting comments on posts, mainly the gaming posts run by russell (@russellstockley). This is where i got my first upvote. A very exciting moment.
Then, one day i won at CTP wheel, about 340 CTP, that is when i did my first CTP staking.
At that point i had not yet done a single post.
After few days, i did do my first post, got good support and upvotes from CTP members including the CTP owners.
I started doing lukeisalive contest, which added consistency to my daily posting and also winning some CTP in daily and monthly drawings. And later added iamalive challenge to it.
The challenges were started by erik (@flaxz)
At this point, i was still struggling with resource credits as my hive power was zero.
I remember, i had to wait for the RC to fill up to a level where i can do a post. I also remember doing my post at 11.30pm, when my RC reached 25%.
But one day, i made some mistake while doing my post and reached out to the CTP telegram group.
It was that day, Jon (@jongolson) delegated 25HP and from that moment i never had issues with resource credits.
And also understood the hive power usage and its link to resource credit.
Slowly, i started building my hive power, i converted some of crypto earned via faucets to hive.
I am grateful for generous delegations from Jon (@jongolson) and Nathan (@nathanmars) that helped me in building my own hive power.
I am also thankful to Erik (@flaxz) for Alive Engagement contest. The delegation i won helped me in curation and increasing my own hive power.
I Highly recommend pls do check it out. Details at the end of the post.
I am also thankful to bradley (@bradleyarrow), for the support and his curation trail on hive.vote.
It's not just them, there are so many who have helped me along the way.
eliana (@elianaicgomes), zoltan (@ph1102), russell (@russellstockley), Erik (@flaxz), bradley (@bradleyarrow), blain (@blainjones), achim (@achim03) and many more.
Thank you all.
Reading others posts and experiences have also help me make decisions for passive investments.
But, i still do my own research before investing.
For me, this is just the beginning, i am here for a long haul. Be a big whale one day, who knows
One thing i will always say, HIVE has a place for everyone.
I am not a blogger. But, one thing i can do is improvise and write a post daily.
As wise men and women have said to me,
Show up daily and take action.
Be consistent.
Everything will then start snowballing :-)
There are so many things i have yet to do
make a video. (need to break free from my comfort zone)
comment and engage on posts in other communities
write better and interesting posts.
Learn to develop apps on Hive Eco system
explore new communities on peakd
contribute to the hive Eco system.
There is always room for improvement, and i believe that.
thank you for reading my post
Please do share your experiences or nuggets/tips in the comments below
Have a nice weekend
Farhad
[imfarhad]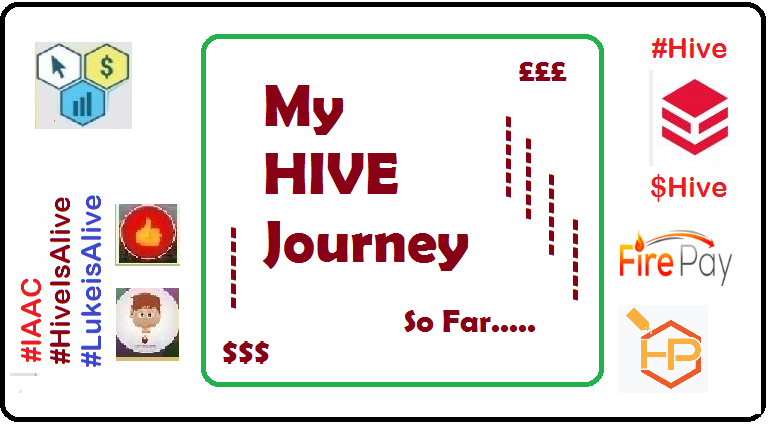 ---
📌On Alive Engagement Contest, they are giving out daily prizes of 200 Hive Power delegations for 4 weeks, and that is done every day, which means a total of 5600 Hive Power delegations for 4 weeks each month.
** Anyone with Hive account can participate.
for more details click the link 👇
https://peakd.com/hive-155221/@iamalivechalleng/this-is-the-daily-prize-drawin-vkvnjcpdvkogsltsmwsis8nncvkljrsu
---
Posted Using LeoFinance Beta
---
---