dCity Haul #7 - Another unlucky day, almost broke even! Giveaway for Participation!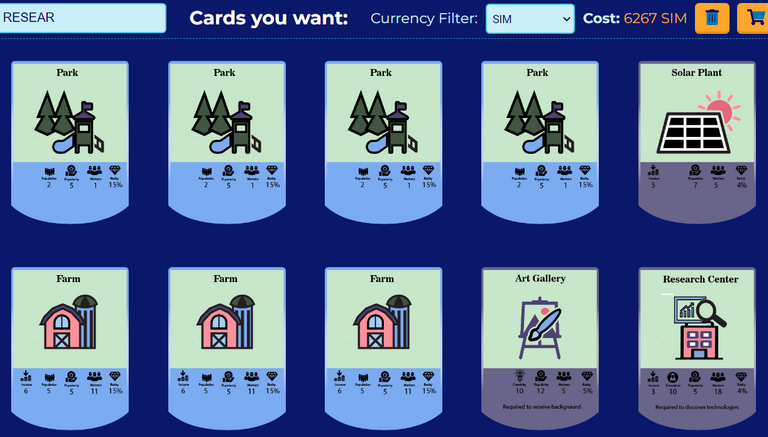 Spent another 8000 SIM on 10 new cards. I came a little short on value from these cards. Kind of disapointing :(.
Parks are always welcome, they raise popularity at the expense of only 1 worker! Although they are not very valuable right now, I think they will rise after the 2nd edition packs are no longer avaliable.
Here is my city so far. I have been working on increasing my popularity, so I can get a lot of workers so I don't have to sell many cards and pretty much activate everything I mint. I have way too many barracks, I think they may be dragging my city down. How is your city going?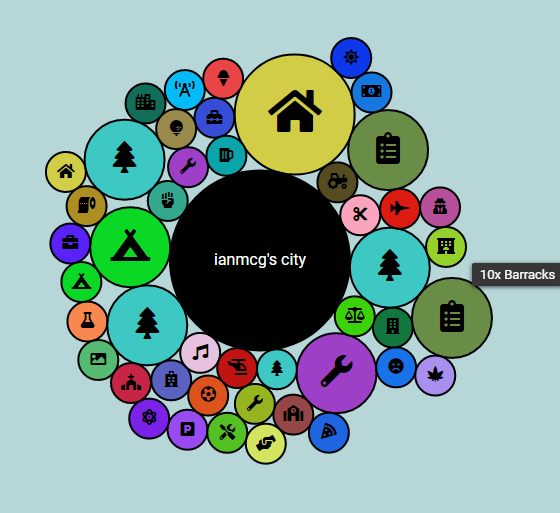 ---
Whatever I make from this post and any future post about dCity.io will be cut in half and at the end of the week I will exchange it for "SIM" the currency in dCity.io. At the end of the week I will buy random NFTs from the market and give them out at random to people that upvoted, reblogged and commented. You have to do all three of those things. You have to comment atleast a full sentence in English.
Other HIVE NFT Based Games I Enjoy

---

---

---

---

---
---
---