dCity Haul #6 -Bad luck, but good future! Giveaway for Participation!
Time to buy 10 more cards in dCity for 8000 SIM. Lets roll the dice. Here's what I got.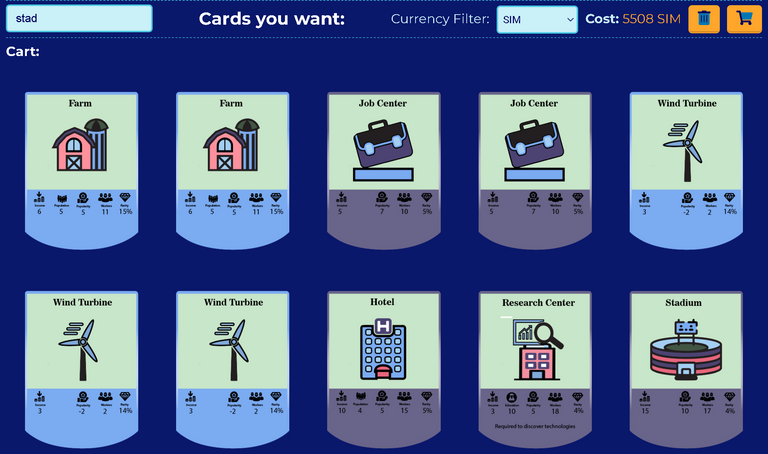 Not a very lucky day. I guess I'm out 2492 SIM. What a loss of value! It's not a complete loss, the job centers are always helpful and that research center just knocked me over 80 Education, so not I have a 1% chance to mint technologies every day!
Here is my city now. I've been buying forests and basic homes like crazy to to try to get my populatiry up to get some new citizens minted for free each day.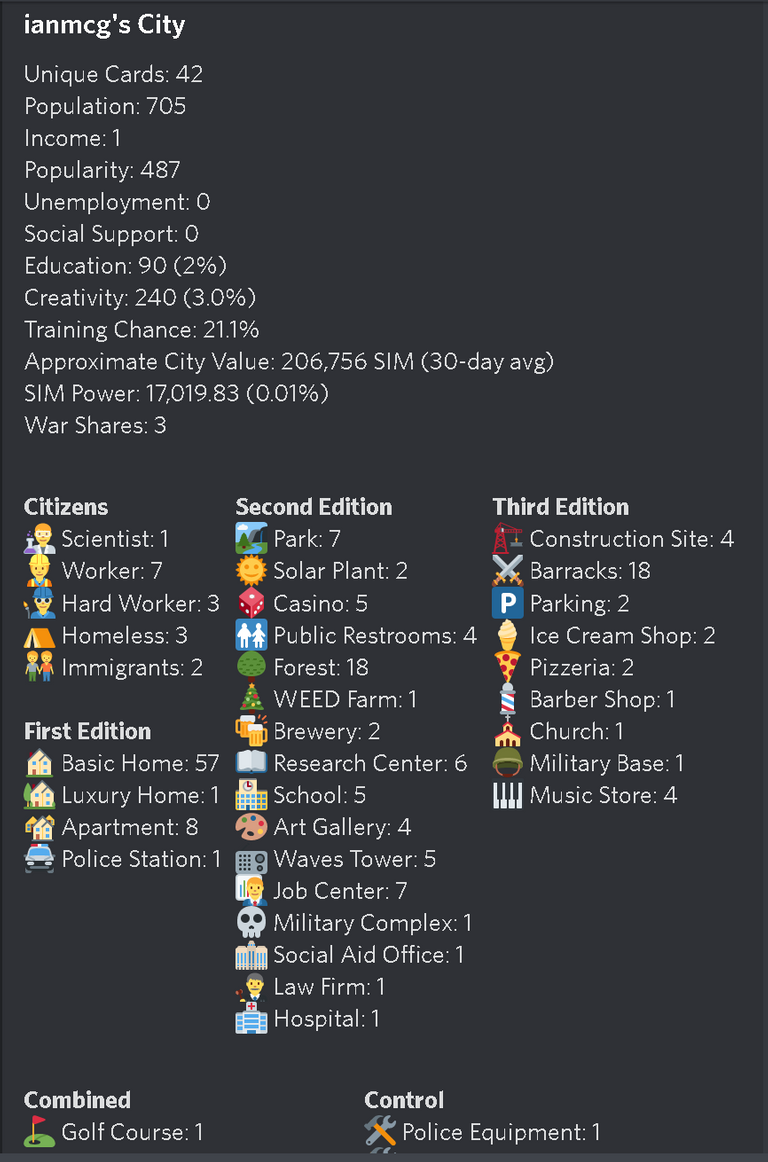 ---
Whatever I make from this post and any future post about dCity.io will be cut in half and I will exchange it for "SIM" the currency in dCity.io. I will buy random NFTs from the market and give them out at random to people that upvoted, reblogged and commented. You have to do all three of those things. You have to comment atleast a full sentence in English.
Other HIVE NFT Based Games I Enjoy

---

---

---

---

---
---
---