Happy New Year Hustlers! Monthly COM token Update Including New LEO Payouts for Stakeholders!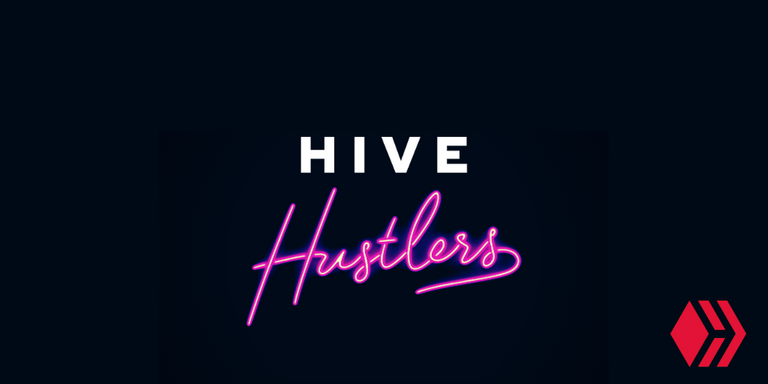 Hello my wonderful Hive Hustlers community! I hope everyone had a great holiday and is ready to hustle on into the new year! We would love to know what hustles you are looking at for 2022! Let us know in the comments what you are planning.
For us, it's all about educational content creation and curation for our awesome entrepreneurs here on Hive. I mean most people here are entrepreneurs in one way or the other. If you are hear, you already have that spirit of wanting something different than that every day 9-5. But if you love your day job, then hey, that's cool! What ever your hustle, just make sure you love what you do!
The foundation for all of @thelogicaldude's projects have been built so 2022 is the year that it all flourishes! Get ready for a ton of educational and inspirational material coming to the entrepreneurs of Hive!
Content creation and curation schedule
So we are really wanting to focus this year on creating more educational content for the community that teaches people about building online businesses using traditional methods and also incorporating new and exciting ways to earn by bridging any business you create with the crypto world.
We also want to keep working to build out our tools and resources library to give people everything they would need to get started. Focusing on creating good educational content will help with this also.
We aim to produce at least 3 full blog style posts per week and spend at least 1 hour a day curating through the CTP, LEO, LIST, and HUSTLER communities, as well as reaching out to new communities like the gaming and music communities. We will be curating with this account manually Monday-Friday. We do have delegation and auto voting set to a couple of our primary communities like @leo.voter, @hive.pizza, and @ctpsb. Seeing autovoting to these accounts helps ensure growth even though we may not be able to manually curate at times.
Most manual curation will but fully loaded with 100% voting power. It's time to get serious now that all the foundations have been built.
Token Economy Updates
This year has seen some ups and downs and allot of learning for us and the token economy. It has been almost a year since @thelogicaldude has taken over @hivehustlers and allot has been accomplished! Everything in the updated roadmap as a matter of fact, and a bit more!
December saw the retirement of the HUSTLERM miner token and all people staking that token was airdropped an equal amount of COM tokens staked directly in their wallet.
Now we are down to just 1 HUSTLER token, the HUSTLER dollar. The only way to earn this token is to use the #hivehustlers #hustler or #hivecommerce tags in your post or post directly on our front end, https://hivehustlers.io.
We have added some new distribution methods for the COM token.
Just a quick summary, the ways to earn COM tokens are:
Staking HUSTLER dollars - 200 COM per day pool
Staking LIST tokens - 200 COM per day pool
Provide liquidity to the LIST/SWAP.HIVE pool - 200 COM per day pool
Provide liquidity to the WEED/SWAP.HIVE pool - 200 COM per day pool
And we will be randomly providing some COM rewards to the various PIZZA pools.
You can also earn .05 COM token per 1 Hive Power you delegate to the @hivehustlers account.
So that being said, if you stake your COM tokens you will earn a portion of the daily payout pools in the following tokens with updated payout amounts:
SIM - 681 SIM per day payout pool
CTP - 13 CTP per day payout pool
LIST - 26.4 per day payout pool
WEED - 1.33 WEED per day payout pool
PIZZA - 4.93 PIZZA per day payout pool
LEO - 1.63 LEO per day pay payout pool

This represents 50% of our rewards for the month from curation, posting, and our investment payouts. The other 50% is staked or compounded into DEFI pools.
The rest of the Hive Engine tokens we received other than the above listed tokens were sold into SWAP.HIVE and used to pair into diesel pools for LIST and SIM.
50% of the monthly rewards that we compound went as so...
147 PIZZA tokens were sold into HIVE and used with diesel pool pairs
792 LIST tokens were paired with just over 3 HIVE and put into the LIST/SWAP.HIVE pool
20430 SIM tokens were paired with 12.5 HIVE into the SIM/SWAP.HIVE pool
390 CTP were staked
40 WEED were staked
49 LEO were staked
Remaining 6 HIVE were sent to the main wallet for powering up to Hive Power.
Let's have a Hustlin' 2022!
Hope everyone finds their path this year and we hope that we can be a huge help to anyone that needs a little direction in how to start their own business, side hustle, crypto investment, or whatever it may be! Be on the look out for some new content weekly as well as more community engagement!
Keep calm and Hustle on!
Main info site: https://hivehustlers.com
Hive Blockchain community: https://hivehustlers.io
HiveHustlers Community on Peakd: https://peakd.com/c/hive-183630/created
Check out our multi-token DEFI ecomomy: https://hivehustlers.com/token-economy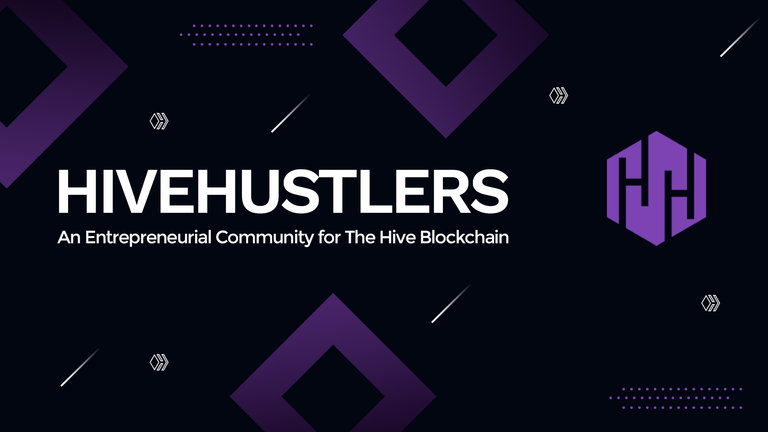 ---
---