5 Online Business Ideas You Can Do From Anywhere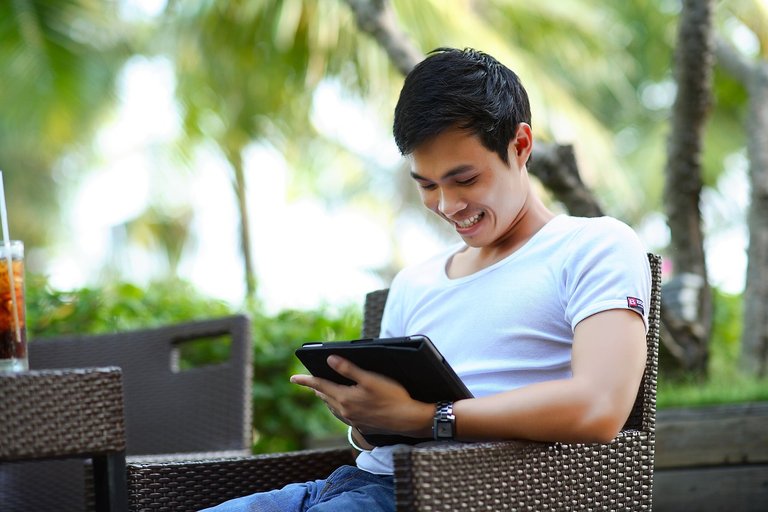 Hello my lovely hustlers! Hope this article finds you well. Here at HiveHustlers we are all about finding ways to increase your income in different ways. Mostly we like to focus on online opportunities that can be done from anywhere!
We also like to focus on entrepreneurial opportunities, not necessarily work for hire kind of stuff. We want you to believe in yourself and help you grow your own business!
So what are some of our favorite ways to earn online? Well here are 5 of our top business, ideas in no particular order, that you can do from anywhere!
Get Into the Domain Business
Even though you might think that best deals have been made long ago, the domain business is still an ongoing thing. Lots of people buy and sell domain names to earn money as it requires only a small investment. With some thorough research, you can get an idea about what are the most trending domain names currently. This will help you to buy potential domain names which can be later on sold for a profit.
Look for domain auction websites on the web, as you can stumble upon expired names, which are back in the pool and available to buy. You can also check out sites like Namespace and purchase TLDs or Top Level Domains... These can also be extremely lucrative!
Think of the website domain resell business like you would a real estate flipping business because domains are digital real estate!
Selling Apps
Smartphones are everywhere and everyone enjoys quality applications. In case you feel like you are up for the challenge, start building apps. With a few clicks, you can get them into the Google or Apple market and start selling. Check for the latest trends will help you get started so you know you are building an app that people will want to use.
Overall, app building is a cost efficient online business, which if done right, can get you some great profit. You might need some time before getting things right, however, in the long run, apps can get you the success that you've always dreamt about. As well performing apps can make thousands in ad revenue in each month, this might be a great choice for you to check out!
Now if you are not a programmer and you think that you can never get in the app business, well you are wrong! There are marketplaces where people create and sell the rights to their apps for you to purchase and make it your own! This can be a much more time efficient way to get yourself into the app business... just buy one! Sites like Flippa.com can help you with this. There are also other markets out there so make sure to do extensive research before putting any money on the table!
Selling Your Designs
If you are good with designing and creating unique images, you can simply start selling your own design. There are numerous sites out there offering the opportunity to sell your design in form of T-shirts, bags, mugs etc, one in particular works with Hive members, Hivelist Store.
The only thing to keep an eye on is to keep your creations printable. Once your ideas start selling, you will be receiving a commission for each sold piece. You don't have to worry about shipping, or actually printing the design, the only thing you'll be asked to do, is to upload your images. The registration is free, there are usually no fees, however, before you would start, you should start thinking of your own brand.
It always proves to be a great decision to come up with a catchy name at least, as people can follow your shop and will keep an eye on your work. By creating your own brand and selling creative images, you can gain a better reputation, which will lead to better sales. If you don't want to deal with the hassle of creating your own website, you can create a branded vendor site at the Hivelist Store to help get you started! They have everything already in place to get your business off the ground! And of course there is always eBay, Etsy, and Amazon, but we want to encourage the use of other platforms as well.
Start Freelancing
There are numerous professional platforms on the web which offer the opportunity to start your own freelance career. These sites enable businesses to get that required extra help for their project success, while they enable freelancers to build their reputation and apply to various types of projects. Starting from graphic design, translation, programming to data entry tasks, you will find various projects which you can join. Build your own rockstar profile and start bidding to get your business running. Sites like Fiverr.com and Upwork.com are some of the best places to get started, but you are also competing with a TON of other freelancers. Just keep that in mind.
Build Websites
If you are into coding, offering a website building service can get you big bucks. Set up your own site and describe your services. Start advertising your service on social media and start a marketing campaign. Pay attention to the latest trends and keep up with them to attract as many customers as possible. As the world of web design is constantly changing, you will be needed to learn things constantly. You can get an idea about the latest design trends with a simple Google search.
Our favorite platform for anyone to get started building websites is Wordpress. Wordpress gives users a way to be able to manage their websites without knowing very much code if any at all. Depends on how intense you want to get with your functionality. Working with Wordpress gives non coders the ability to be able to create some really amazing websites fairly quickly without the need for an entire development team.
Another way you can profit on websites and Wordpress is to create and sell Wordpress themes and plugins. This takes coding knowledge, but has proven to be a way that many developers that are proficient in both code and the Wordpress platform can make some serious money on a passive basis. Build it once, and sell it a bunch of times. Developers can sell their themes on sites like Envato Marketplace.
In Conclusion
These are just some ways that we like to make money online from anywhere! Being a traveler and digital nomad is so much easier these days. You don't need a ton of money or expensive offices, employees, or equipment to get a business started, just the right knowledge and resources and you can be on your way to making a living from anywhere!
Keep calm and Hustle on!
Main info site: https://hivehustlers.com
Hive Blockchain community: https://hivehustlers.io
HiveHustlers Community on Peakd: https://peakd.com/c/hive-183630/created
Check out our multi-token DEFI ecomomy: https://hivehustlers.com/token-economy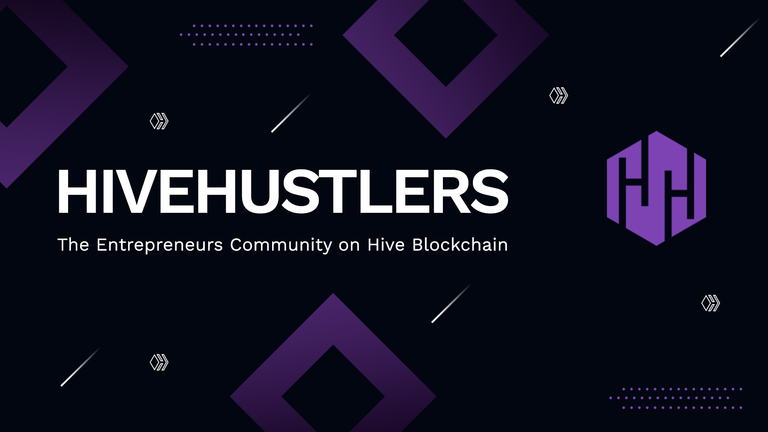 ---
---