🍀🍕 RISING STAR GIVEAWAY - 5x CARD 98 - SEPT 23, 2022 🍕🍀

Hey guys,
In default, anyone who I think is new comer, frequent participant or just not yet in the permanent tagged list and haven't voluntarily opted to be removed from the list, I will add to the list. If you are still not there and would like to, just mention it in your comment. Thanks 🚀
Results for the last round of giveaways and here are the details for the next giveaway.
CARD PRIZE FOR THIS GIVEAWAY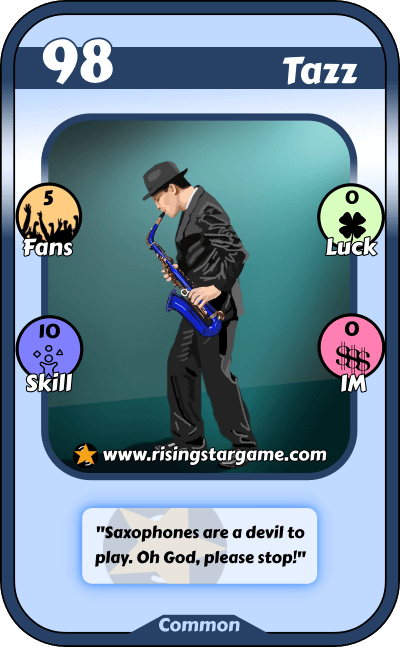 🍕🍕LAST GIVEAWAY RESULT🍕🍕
The winners are : @sieghard1990, @roscar9, @ekavieka, @jdike, @davideownzall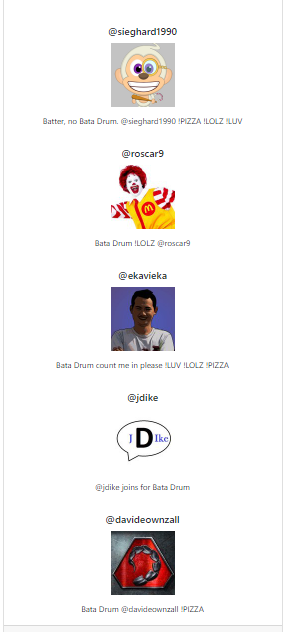 Prize sent today :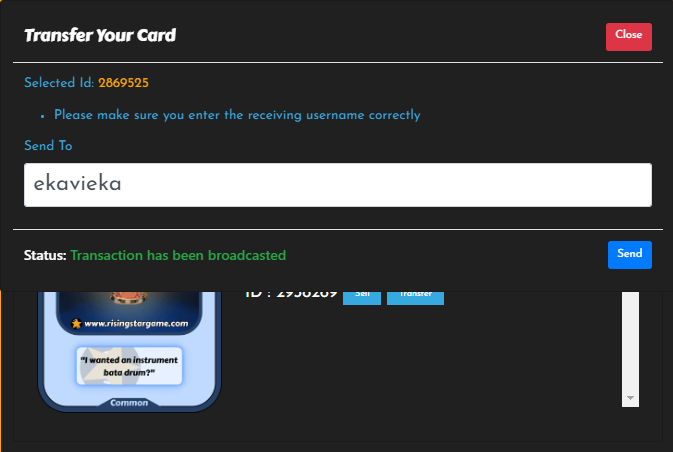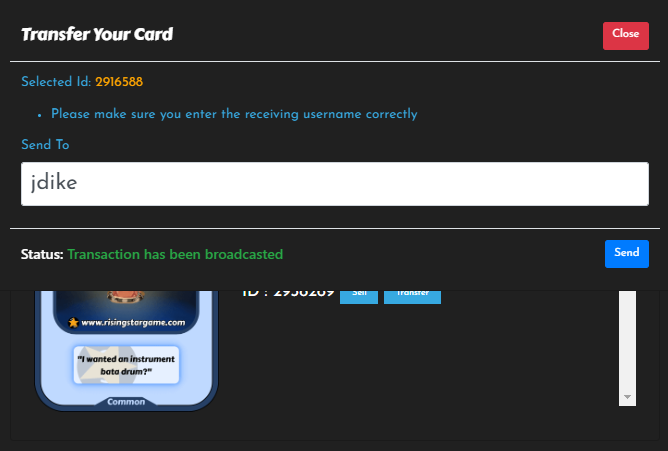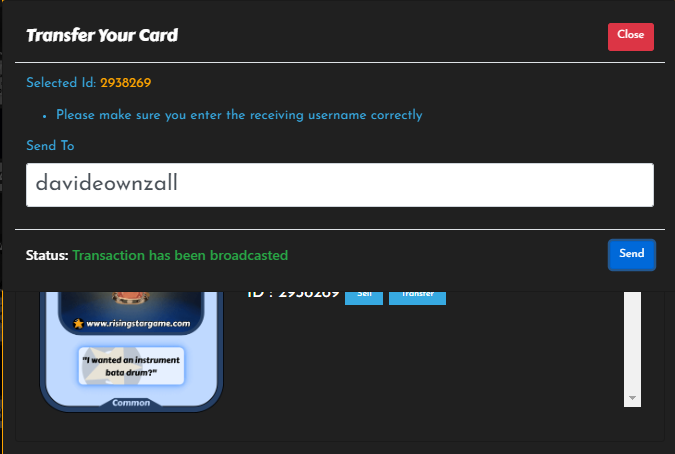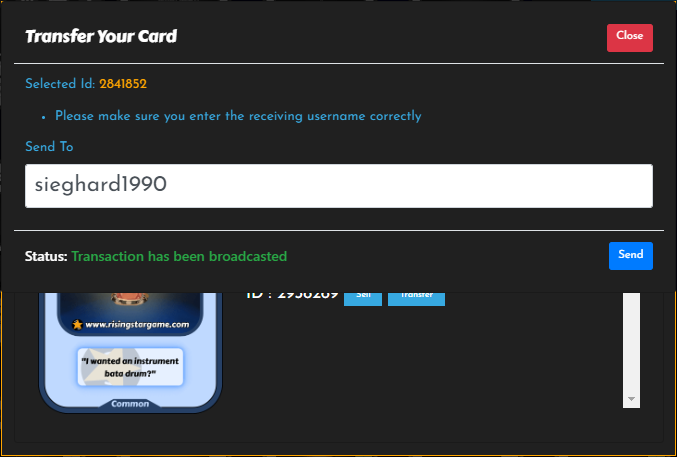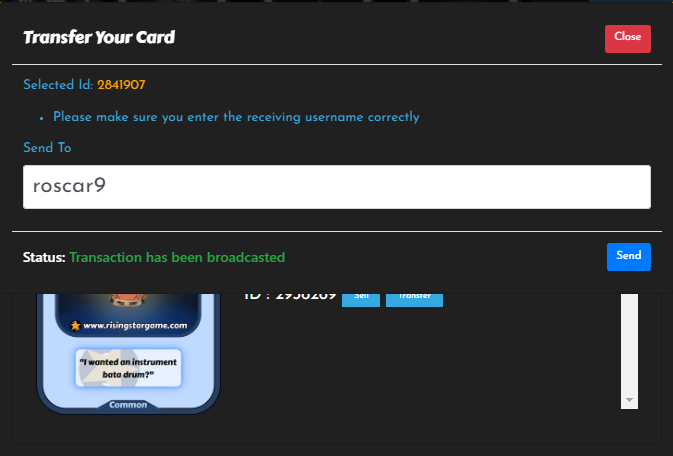 🍀🍕CARD GIVEAWAY🍕🍀
RULES :
To join this round just comment the name of the card prize for the current round (example : if prize is "1 The Busker" comment "The Busker")
Winners will just be run through "HIVE RANDOM COMMENT PICKER". In case there are site problems in it, I will just use wheelofnames
Any entry after I posted the results will be invalid.
I will tag the winner in a post for the results.
🍕💲 SEPTEMBER GOAL : 💲🍕
~If I reach 130 followers, there will be a 3 days where I will giveaway 2 RARE instrument each day for a total of 6 RARE instruments.
~If I reach 5k PGM tokens (currently at 3.3k+) within this month, there will be 3 days of giveaway with 1 RARE people each day for a total of 3 RARE.
---
---
🚀💲 TIP TOKENS FOR GRABS 💲🚀
Everyone who tipped various tokens, I would most likely to tip back. List of Tokens available that I can tip:
~PIZZA
~LOLZ
~CTP
~PGM
~LUV
---
---
⭐️PERMANENT TAGGED LIST⭐️
If you would like to be notified everytime there are giveaways, just say so in the comments. Just comment "Stop Tag". The ones listed here will always be notified per round of giveaways
@rayius @new.things @servelle @gwajnberg @ruralio @tengolotodo @ekavieka @lordanquek @jonimarqu @meitanteikudo @breadead @lumpiadobo @zatsuchan @uggya @vaynard86 @pirulito.zoado @ifarmgirl @coquicoin @tjnew14 @tawadak24 @dizzyapple @middle-earthling @jdike @blitzzzz @jfang003 @criptosectadepit @caelum1infernum @tydynrain @stamato @newsc0rpi0 @pooky @nozzy @sieghard1990 @ifarmgirl-leo @danideuder @adysscheryl @yeckingo1 @roscar9 @henruc @circlebubble @sieghard1990 @mario02 @hoosie @vrezyy @coquicoin @rentaw03 @rtonline @bitandi @supriya.gupta
🍀🍀GOODLUCK 🍀🍀
Upvote is not required but are highly appreciated
Follow me if you want to get updates of future planned giveaways
---
---
⚠️ WARNING ‼️ ⚠️ THERE MIGHT BE PHISHING LINKS IN THE COMMENT SECTION. I SUGGEST TO NOT CLICK ANY SUSPICIOUS LINKS OR JUST PROCEED WITH CAUTION. THANKS.
---
---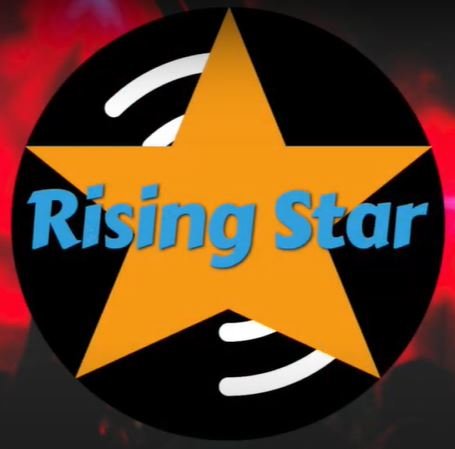 ~If you are still not playing Rising Star, Click this link to Start : RISING STAR
---
---