🌞🍂🌞Risingstar a nice morning🌞🍂🌞


Gooooood morning my friends, now the cold has arrived but despite everything outside there is still a shy sun to warm the season that slowly turns to lower temperatures. Today i feel better and i'm in a good mood.
a good surprise, hive token won't give and this morning start to grow up again
😎
positive vibes in the air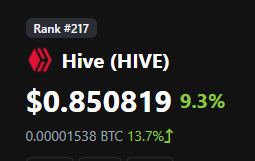 Top 30 rank update
total players 2088--->2102
holoferncro jump up by 2 position and push down me and jupo
liaminit1 rank up at 16th place
hivediver reach 20th position
abh12345 and fdeflash now are at 22th and 25th place
even for today a lot of changes.
every day there's a fight 💥🤯🤣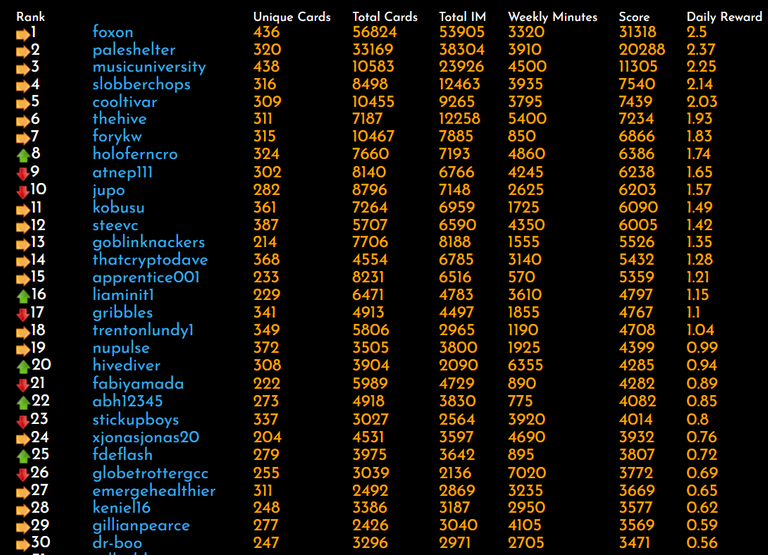 right now i finish to unpack my new cards. As i mentioned yesterday, today i bought 2 x 12 packs.
in the first 12 packs i got only 4 rare instruments and a lot of rare people, and 2 more Epics card. One Epic Synth a WOW a Bizzo, i love it. 1640 fans












let's go now to see the other 12 packs, wow no intruments 😆 all rare people and also a lot of common plus a Jet Ski and here i got more fans... 1710
a nice catch!!!












Well done, now it's mission farming time.
Cya tomorrow and never stop playing Risingstar !!!
---
---